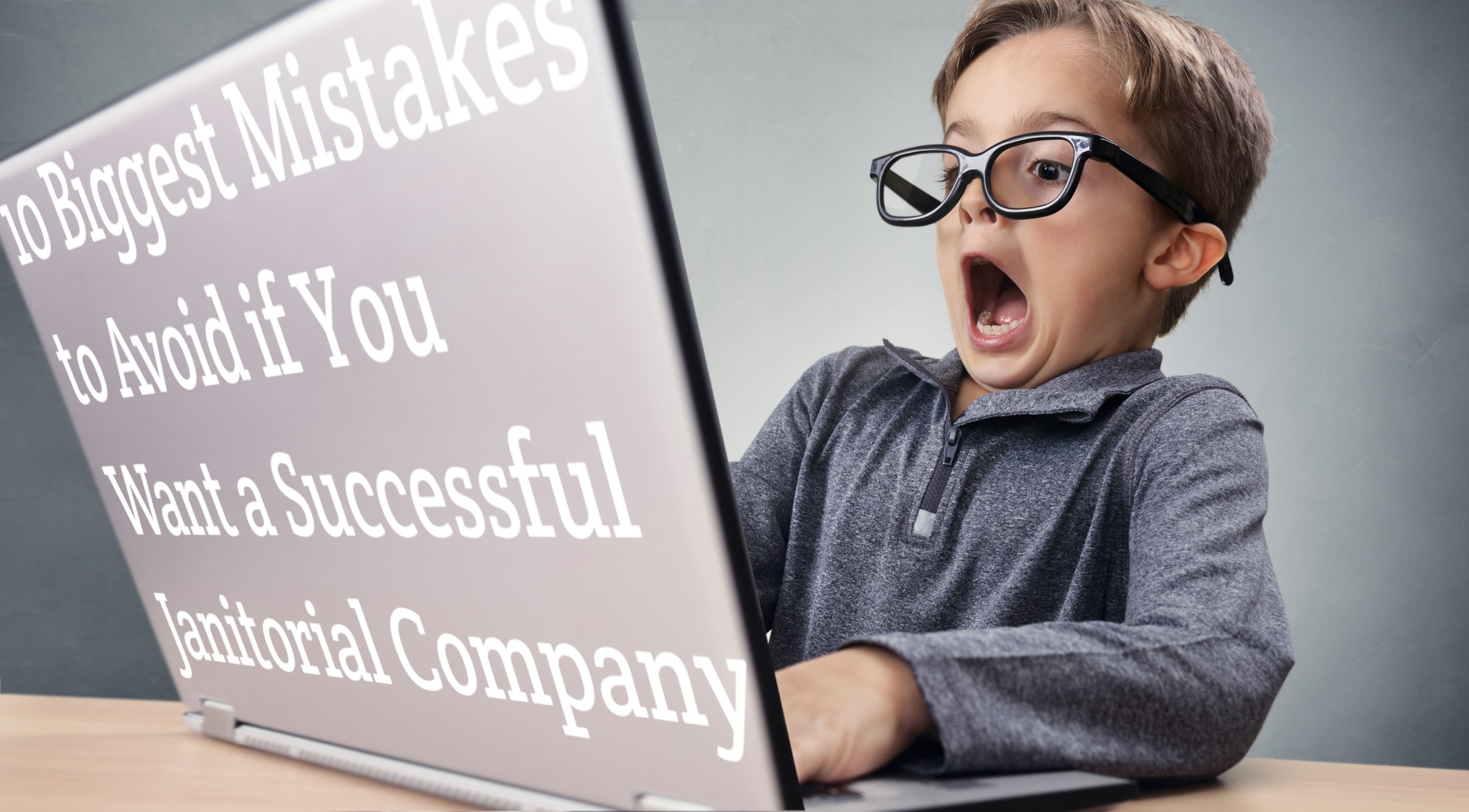 10 Biggest Mistakes to Avoid if You Want a Successful Janitorial Company
What if I told you that if you spend the next 10 minutes reading this article, you'd literally change your outlook on your business, your life, and ultimately, your path to success…would you read every word? I really hope so.
The nice folks at Swept have asked me to share what I've learned in my business, Cleancorp, over the past 25 years. From expanding our company across Australia and New Zealand, to growing it to become a multimillion-dollar business.
For every "key to success" that exists, there are several "keys to failure" to be aware of too. Here are some of the more impressive mistakes that you probably want to avoid:
Mistake # 1 – Not Having an Awesome User-Friendly Website
If you're a janitorial service, all of your potential prospects live online.
They might hear about you via word of mouth, or by some other avenue, but they'll check you out on your website, and… if that looks like you stepped out of the 1990's – they will think twice before calling you.
If they look at a few websites, and yours has lots of broken links, blurry photos, and terrible copy (writing)… well, your leads will reflect that.
Hot tip: Spend the damn money, and get a decent website that will help you grow your image. Make sure your office number is on the top right hand of EVERY web page, make it easy for people to inquire about your services by being able to complete an easy to navigate form online.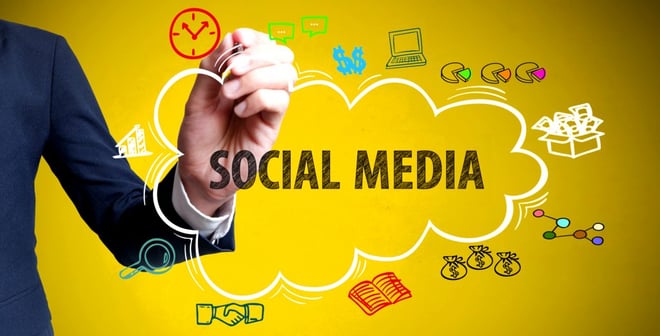 Mistake # 2 – Not Investing in Advertising & Social Media
Once you have a great website where everything works well, then it's time to promote it. Yes, you will HAVE to spend money to get to page 1 on Google. This strategy is called "pay per click" , and it is the fastest way to get your phone ringing, and I highly recommend you put this in your annual budget.
In addition, you should have SEO (search engine optimization) working for you as well. SEO is organic, meaning the more value that Google sees in your website, the better your rankings are. Trust me, there's nothing better than being on page 1 with a paid ad, AND organically… it gives your business a big boost in credibility in the eyes of your prospects. Of course, you'll need an expert to run this for you. Here's how to find a great SEO company:
Do a google search for SEO + YOUR TOWN NAME, and see who comes up. Anyone who can't SEO themselves to the top of Page 1 are going to be just as USELESS for you – don't waste your money with them, instead, go with those who are already winning at this game.
With your social media – you don't need to be everywhere. You just need to start somewhere. Go hang out where your prospects are (likely Linkedin or Facebook), and start joining the conversation there – comment, or "like" posts – so that people start to see you. You don't need to be salesy, or a stalker. If you just bring value, people will start to listen to what you have to say, and you can build your following from there. Do that, and you'll start to see sales opportunities happen. And remember, it's hard to make a sale on social media in the janitorial space, but what's relatively easy, is to build confidence in the minds of your future prospects – and plant the seed, so that when they need a new janitorial service, you're the name they remember…!

Mistake # 3 – Not Answering the Phone
Believe it or not, clients really value communication from their janitorial services provider. Answer the phone within 3 rings! Don't leave em hanging!
Your clients just want to be able to get in touch with you fast.
(Handy hint: SWEPT is awesome for your communication, and clients love it!).
Mistake # 4 – Not Following Up
Ok, you've spent the money to acquire a new prospect, you've gone out and visited them, done a beautiful looking bid proposal, maybe even made a phone call (or two!) to follow up the quote.
Then, you stopped following up.
You can use every excuse in the book, but what this means is you are quite literally leaving money on the table. The majority of prospects will take multiple follow-ups before they even get close to becoming your client. At Cleancorp, our initial follow up process is 20 steps long…. And those steps are a combination of calls, emails, texts, and lumpy mail.
Why do we go to all this trouble? Glad you asked. It's because we don't want to leave anything on the table (let alone money!). If we can wow our prospects with our commitment to them, we build a great rapport along the way, get them to trust us, and show them that we really care about working with them.
Mistake # 5 – Doing Everything Yourself
I'm reasonably certain that many of you are literally working yourselves to the bone, because you think you need to do everything yourself.
Please stop doing that right now.
You CAN NOT grow your business past a certain size with this strategy, and it will lead to you possibly burning out. And if you burn yourself out…who's going to run your company?
I mentioned earlier that we have a 20 step follow up process (not to mention when that finishes, we then have a nurture process that runs for another year if they don't become a customer).
We have these sweet systems thanks to automation!
The benefit of automation (outside of less work) is that no step will ever be forgotten, or overlooked, and no-one on our team is ever too busy to follow up these steps.
Cool huh?
To run multiple sites, cleaners, and customers – all require attention, and the easiest (and best) way to ensure you're always paying attention to each of them, is to automate as much of your attention as you can… There are lots of different CRM Systems out there that can help you run your business. What a CRM really needs to truly succeed in a business is a Champion – someone in the organization who promotes the CRM, and gets everyone in the team using the system. Be the Champion of your business instead of the workhorse!
Mistake # 6 – Not Hiring For Culture & Fit
Anyone can hold a vacuum, a mop and a bucket, and say they're a cleaner. The difference between that person, and the RIGHT person, is all about hiring people who fit your company culture. My recommendation is that you make everyone in your team read (or listen to) "The Dream Manager" by Matthew Kelly- this book is the gold standard for how you should be hiring, and building company culture with your team. And don't be afraid to hire slow, and fire fast! If that is what's required.
Mistake # 7 – Not Having an Annual Budget
Don't make the mistake of just "chugging" along in your business. To achieve growth, you have to be very intentional. And a big part of that is having a budget, and then working with that budget. Putting together a budget is the process of thinking big – think "blue skies", and plan that way with your expenses – where are you going to spend the money you earn, in order to grow the business? Look at your marketing, and your advertising for example. If you double your current spend, will you double your number of prospects? Then, you need to look at your prospects. What sales do you think you can achieve in the next 12 months in order to afford all of your expenses? Do you need to hire another Sales Manager (or two) to reach your goals? If you do, cost it out. What will he/she/they cost, and how much money do they need to bring in to pay their own way in the business? Then, how much do they need to bring in to grow the business?
Share your dream with your team – because you are going to need the buy in of the key stakeholders to realise your dreams, so don't keep the budget a secret, bring your internal customers (otherwise known as your team) towards you… you can achieve amazing things when the team is working towards a shared goal!
Mistake # 8 – Feeling Like You Have to Keep an Employee
Let's imagine you have an employee, and they've been with you for a few years. They're not terrible, but they're not great either. You've put up with their attitude, which isn't always sunny and bright (often the exact opposite), but you tell yourself, that they're a good worker.
STOP. RIGHT. THERE…
To achieve success you need to be laser focused on your goal. If you have a team member who isn't in alignment with your goals for the company, who may be passive aggressive, negative or just plain toxic – you need to get rid of them as fast as you can.
And I understand that sometimes that can be tough (trust me, I've been there).
However, what I've learned is that keeping people on who are like that, does not help you or your business. It just delays the inevitable. Whatever the process is in your State or Country, always follow the law, but answer honestly when I ask: It is worth a little bit of discomfort in getting rid of a bad hire? You owe it to your other employees, and yourself, to make good choices. Being a "good" leader isn't always synonymous with being a "nice" leader. Sometimes the smartest choice is to take action when it's required.
Mistake # 9 – Not Sharing the Vision
Ok, you've got the budget, you've got the positive company culture, and you've gotten rid of the toxic people from your organization. Nice… good job! It wasn't easy, but we got there!
Now your job is to share the vision with your team. What are your revenue targets, how many clients, how many locations, how many employees? Let your team in on what you have planned. And, let them feel like part of an organization that cares about them – for example:
Working through lunch?? Order "Uber Eats" for the team – it's such a small thing to do, but so appreciated!
Had a great quarter? Awesome, organise something fun as a group, and go do it

(oh and you pick up the check).
Received great feedback about someone's work ethic? Share that news with the whole team

(and reward them with something).
Celebrate your team, and make them feel they are a part of something special, and you'll watch your teams productivity go through the roof, customer satisfaction skyrocket, and employee AND customer retention grow exponentially!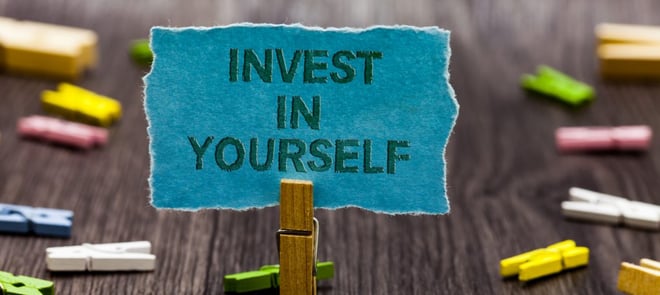 Mistake # 10 – Not Taking Time For YOU
Look, as a business owner, there's a lot of pressure on you, and a lot of 'balls in the air' to juggle. Which is exactly why you need to take time… to make time for yourself. Because if you never make time, you'll never have time. If you have the right marketing strategy to get prospects, the right team to turn them into customers, you've set the budget, and you've shared the vision with your employees, you can trust them to do their jobs while you take some time for yourself. You might take just a few days to start with, but a few years in, if you've taken the time to read each of these tips, and you've taken action in each area, you will be able to take time to be with your family, to travel, to plan the next year of your business, and feel confident that things will carry on perfectly well – even without you there.
Go on, give it a try… you deserve this.
Lisa Macqueen is the owner and Director of Sales and Marketing for Cleancorp. A company that started relatively small, quickly grew to nation-wide, then multinational, and is now a multimillion-dollar entity. Her expertise comes from 25 years of first-hand experience within the janitorial industry.