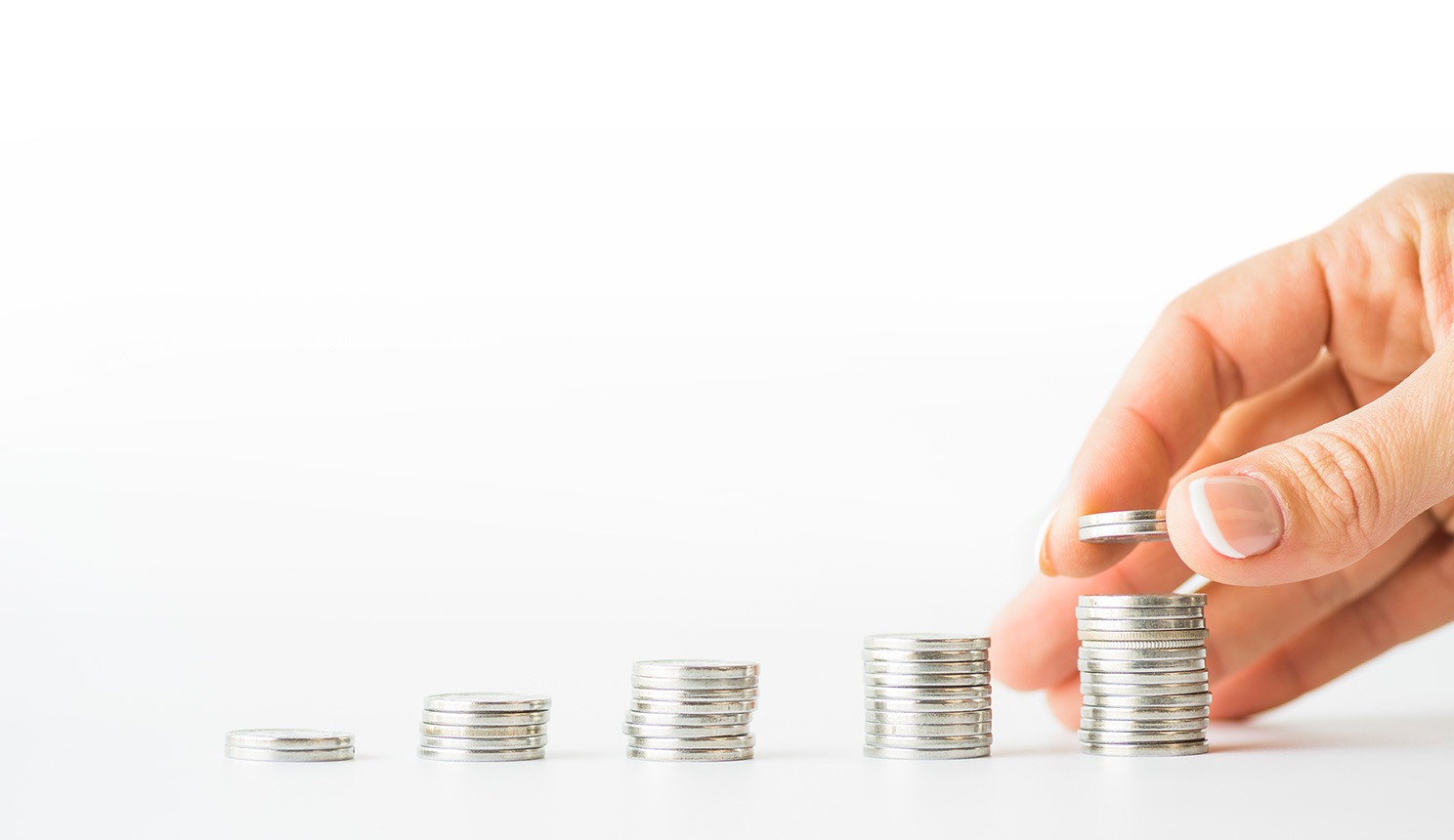 Believe it or not, Swept started as a janitorial company before moving into janitorial software. We know successful bidding and learning how to beat the competition are significant obstacles in this industry, but they aren't impossible ones.


PART 1
Are you Prepared to Bid Big in the Commercial Janitorial Industry?
The 8 Most Important Questions To Ask Yourself Before Bidding
1. How does your website stack up?
Just over 63% of mid-sized janitorial companies have websites. Of the 37% who do not, more than half plan to have one by the end of 2019. Meaning if your company doesn't have a proper website yet, 81% of your competition will by the end of the year. If you haven't embraced technology yet, today's the day.
Now let's take this one step further. In 2018, 52.2% of worldwide online traffic was conducted on mobile devices. So what does this tell us? Well for starters, just having a website isn't even enough anymore. You'll need to have a mobile friendly website if you want to keep up with today's marketing trends in any significant way.
Most business owners would agree that in 2019, a company needs a mobile friendly website in order to be taken seriously in our digital world. If you disagree, we recommend checking out this article about how millennials are changing the janitorial industry.
For more information on building your online presence check out this section of our blog which answers questions about Which Social Media Platforms Should You Use for Your Commercial Janitorial Business. In it we talk about what platforms are best suited to promote your janitorial business.
If you have a website, but you think it may need some updating (or even a complete overhaul) take a read through this post: 3 Ways Your Website Is Costing You New Customers. In it we go over how to ensure your website:
Feels clean, modern and easy to navigate
Can be used on all devices (think: mobile!)
Answers your potential customers' questions, such as…

What type of cleaning do you specialize in?
What makes you credible?
How can they get in touch with you?
What geographical areas do you serve?
If you answered "no" to any of these, it's time to work on improving your most valuable marketing tool.
2. Are you familiar with your competitors' pitches?
In other words, do you know what other companies in your area are talking about when selling their services? If you aren't aware of who your competitors are, and exactly what they offer before entering into the bidding process, you are putting yourself at a severe disadvantage. Here's a few actions you can take to get yourself in the know, so you can offer everything they do, except better:
Compile a list of your competition, and pay a visit to their online presence in order to get a feel for who they are.

Aside from knowing what they offer, see if you can't figure out what they don't offer, this may just be the key to why a potential client is going to choose you over them.

If you are able to, identify your competitors sticking points. Do they have a poor online presence? Are they understaffed or under funded? This should help you see where you may have some valuable differentiators.
Before you can make yourself stand out from the competition, you'll first need to know what they are trying to sell to potential customers.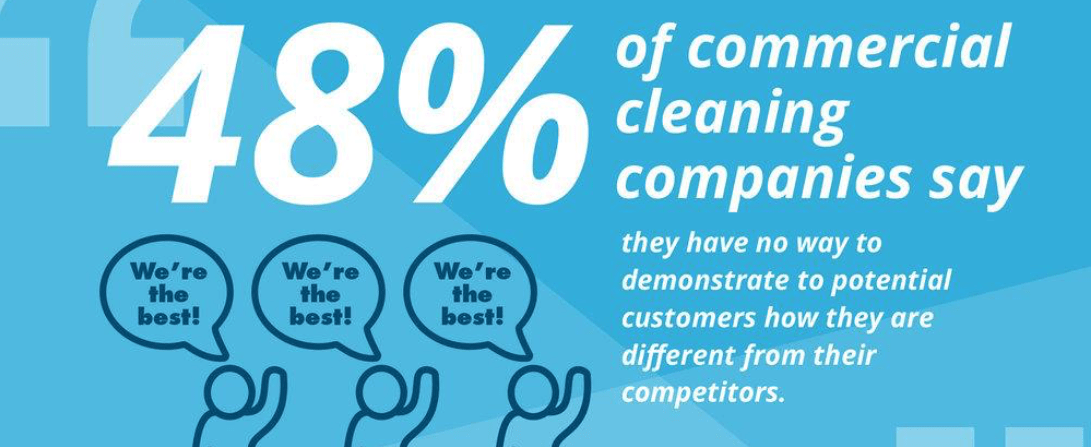 3. Are you able to easily show clients how you're different?
We surveyed 250+ janitorial business owners, and only 52% of them said they are able to easily show customers how they are different from their competitors. Sadly, the other 48% are still blending in. Trust us, you don't want to be one of that 48%.
If you're finding yourself regularly competing on price (ie., lowering your bid to try to win contracts) you could stand to use a new "secret weapon". Swept software is the best secret weapon a janitorial business owner could have. To learn more about how to win contracts using Swept join our 21 Day Sales Challenge.
4. Do you know how you will calculate quotes for large contracts?
Before you quote on a large contract, you should have confidence in your supply and labour costs, overhead, profit margin, etc. FIRST. Otherwise you'll risk overcharging and losing the bid, or undercharging and getting stuck with a contract that is going to lose you money.
We've created a mobile app for quoting commercial janitorial contracts, that you can use for free. When your potential client sees how quickly and confidently you can offer them a quote, one thing they won't do is doubt that you know your business well.
Additionally, you can take this opportunity to observe the type of supplies being used currently in the facility. Are they using Green cleaning, eco-friendly products? If the answer is no, not only can you impress them with your desire to be mindful of the environment, but you'll impress them when you tell them that switching to eco-friendly supplies will allow you to lower your quote. Want to know more about how you can save money, and be environmentally conscious? Check out our blog on the benefits of Green Cleaning here. And then check out this very useful Green Cleaning buyers guide here.
Click here to get access to Swept Bidding Tool
5. Do you have a proposal template designed and ready to go?
A very important thing to remember is that your sales pitch doesn't end when you leave the walk-through. There's still opportunities to impress the client. For instance, when you submit your proposal.
Having a proposal that looks professionally designed to appeal directly to the potential client can be the element that tips the scales in closing the deal, but it can also be an intimidating task. Who actually has time to customize each proposal? You do actually. Read on…
Proposify offers a free trial of their proposal software, which happens to include a beautifully designed cleaning contract proposal template.
Every single thing you can do to stand out, and differentiate yourself from the competition in a way that adds interest and value, is an advantage. And if the client is looking at you and another offer in equal measure, one little thing like this could very well be the deciding factor.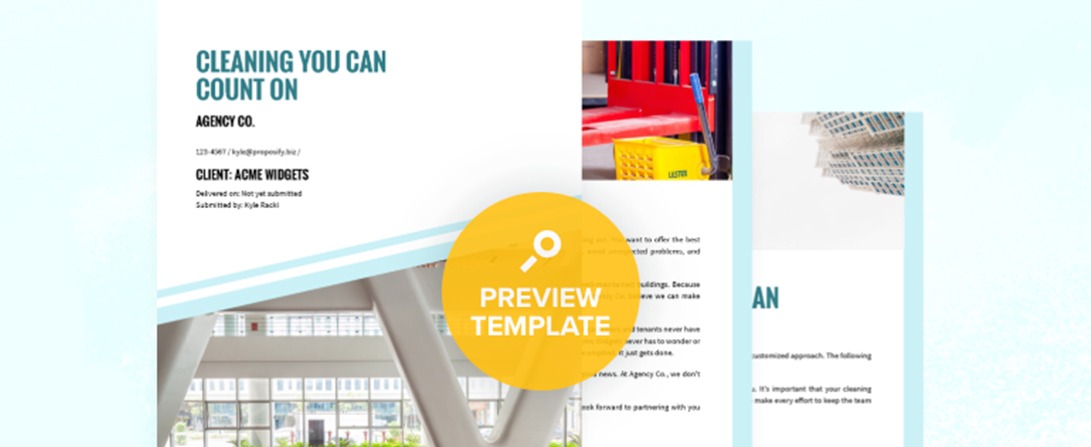 6. Do you have the cleaning staff lined up to service a large contract?
This one is brief, but very important. It probably feels like a chicken-and-egg problem: you can't hire cleaners unless you win the contract. But if you win the contract and don't have any cleaners…well, that's an issue too.
We recommend starting the hiring process before you seal the deal on a new job, so that you're not scrambling when the time comes to service the new contracted site. If you can't actually start doing the job you were hired to do when you are hired to do it, then you may as well not bid in the first place.
Feel free to check out our free hiring and retention toolkit.
7. Do you have the cash flow to pay those cleaners until you get paid by the client?
This is very much related to number 6, and presents much the same chicken-and-egg problem. You've got the job, but how do you pay people to do it until you get paid yourself? As a small business you could just muscle through, but as you grow your company, that tactic simply won't work.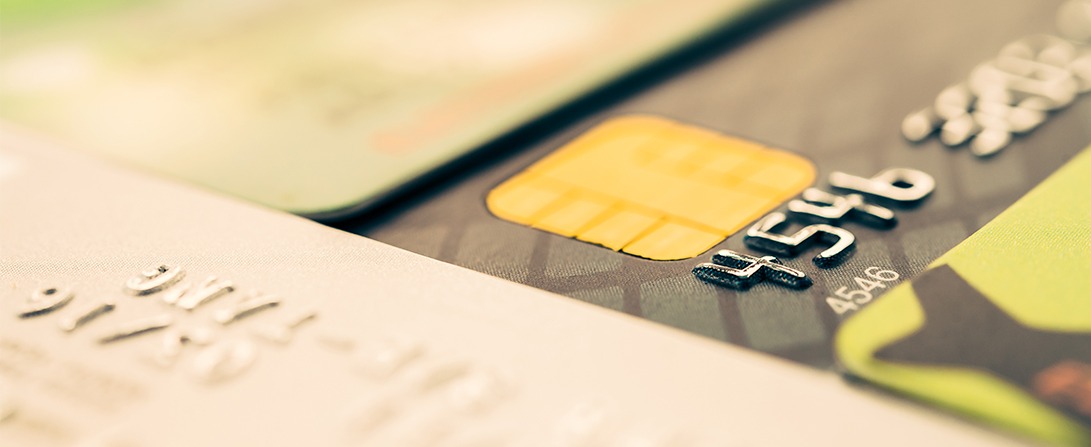 It was this problem that inspired us to write our blog series. What do I do if I don't have the cash flow to service big contracts? Here are some of the suggestions we've come up with:
Tap Into Your Savings
If you had more than $20,000 sitting in your business account you probably would have stopped reading by now, but what about your personal account(s)? Or lines of credit?
Prepayment
What if you got paid before you even starting the work? Then you wouldn't need to borrow anything! This is a simple solution if you can swing it.
Credit Cards
This option requires a lot of discipline as it can get out of hand quickly if you're not careful. Make sure that you understand how your credit card works and how your interest is calculated. Otherwise you can do serious damage to your credit rating.
Talk to Your Bank
The bank that you work with for your business will likely be open to having a conversation with you about loaning you funds to cover this payroll.
While your business may not have any assets that you can use to secure the loan, the bank may be willing to loan you the funds based on the contract that you've just signed for this job.
Click here to read our second post in this series, How to Finance BIG Commercial Cleaning Contracts.
8. Do you have a plan for managing your team as it grows?
We've heard some business owners say that they are actually afraid to grow, because whenever they try, things begin to get out of control. They don't have the systems and processes in place to properly manage a growing team, and ultimately they lose contracts because of it.
Before you move on to larger contracts, think about how you will communicate to even more cleaners and clients. Text messages and phone calls? Spreadsheets for schedules, time-tracking and problem reporting? These systems will only work for so long.
We recommend researching janitorial software that can help you improve communication, support cleaners and ensure quality service for your clients. Swept is designed to do all of these things, and you can learn more about it here.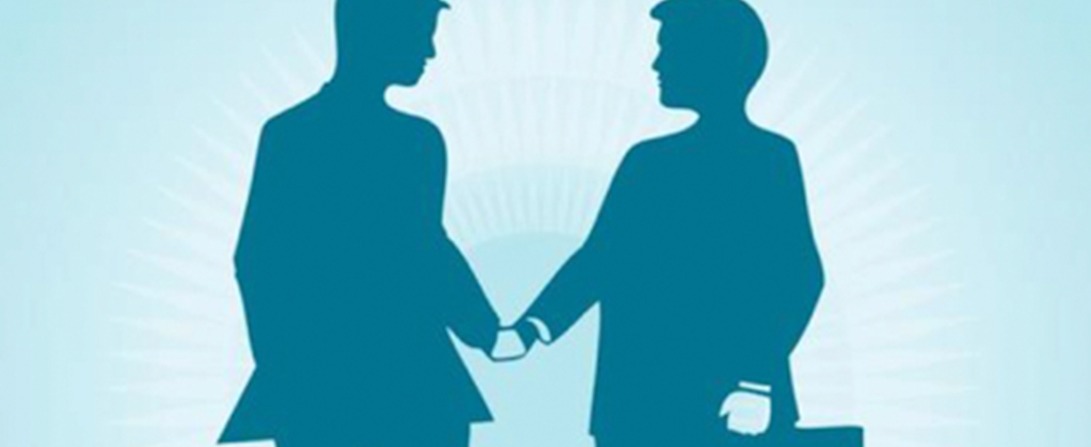 PART 2
Closing the Deal
How to Stand Out and Separate Yourself From the Competition
Before we get into advice, let's look at the facts. In recent surveys, some illuminating statistics have come to light. These can help you identify selling points, and competitor weaknesses.
73% of janitorial company owners feel the need to lower their bid in order to win a new cleaning contract
Buildings that don't use janitorial services can experience up to 5% loss in daily productivity due to unclean working environments.
Over 75% of janitorial companies will lose more than half their clients in any given year because of non-performance, poor implementation, and cost-saving measures.
How are you supposed to get ahead when most clients in the market for janitorial services have little knowledge of the janitorial industry, and have a habit of hiring based on price? How do you separate yourself from the competition in a market where the lowest bid is the most likely to win?
Believe it or not, there are ways to differentiate yourself, and sell your company based on its merits, and not just who has the fewest zeros at the end of their proposal.
1. Identifying your Competitor's Weaknesses
During your building tour or walk-through, your magnification lenses must be cranked to full power. Your goal is to identify all major service delivery issues.
First, a word of caution: don't make the mistake of directly criticizing the current cleaning provider; it could be a family member or friend. Identifying an incorrect vendor choice reflects poorly on the decision maker's business skills. Instead, casually point out any major quality oversights as you walk through the building. Identify the current provider's weaknesses, and then appropriately counter with your strengths. This will help them begin to see how you are different. We call this "penalty flag marketing".
If the building isn't being well cared for by the existing contractor, it's likely because keeping costs low is that contractor's priority, rather than maintaining high-quality service.
You may even be able to perform an on-site quality control inspection during the meeting in order to show the prospect firsthand any existing service inadequacies. Keep in mind, there is a right time and a wrong time to apply these strategies. Use your better judgement to ensure your observations are helping, and not hurting, your chances of winning the contract.
2. Why You WANT to Bid Against Low Ballers
Learning that the existing contractor a client has hired was a low-ball bidder isn't a bad thing. In fact, it often means it will be easier for you to demonstrate their shortcomings, because when contractors are chosen based on price alone, the result is often poor quality, unfulfilled promises, and unhappy clients. This is often evident when a low-ball bidder purposely underbids, knowing it cannot be cleaned for that amount. In this case, the broker will often flip the contract, and allow a subcontractor to service it without any regard for quality.
Now is the time to illustrate how your company would solve the cleaning issues.
Keep in mind, hearing from a third party (someone other than you) that your service is superior is always better than saying it yourself, so collect customer testimonials and include them in your leave-behind. Before and after photos of your best jobs can also make a great impact. Until the prospect is ready, able, and willing to fire their existing contractor, your job is not yet done.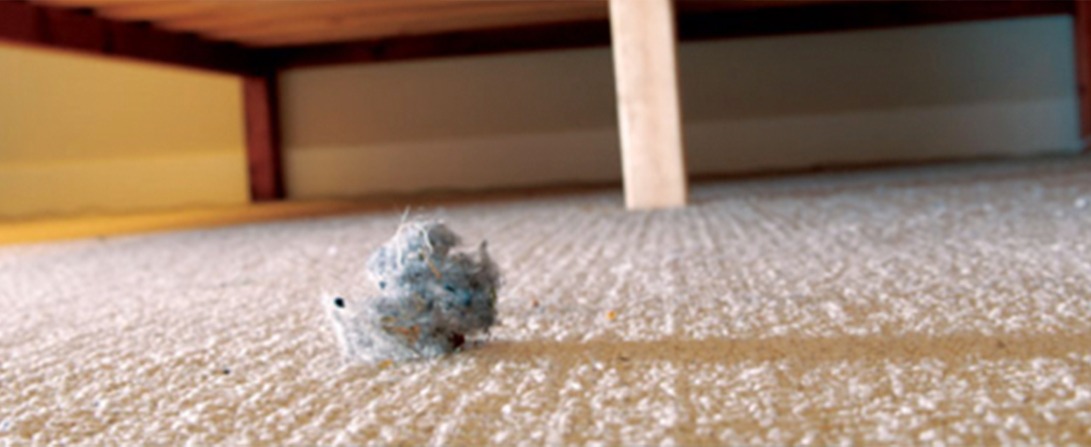 3. Finding Their Unmet Needs
Other areas of dissatisfaction that can be explored include:
poor response times,
cross-contamination issues,
lack of integrity,
inferior or non-existent training programs,
lack of quality inspection reporting,
security issues,
safety problems,
insufficient backend support,
lack of confidentiality,
inferior recruiting methods,
lack of focus,
unmotivated staff members.
Basically, you are on an expedition to uncover the existing contractor's weaknesses and take advantage of where they are falling short. On the other hand, if your own ability to deliver services still needs to be perfected, then perhaps you'll want to prepare more before tackling areas of improvement for someone else.
As you discuss each cleaning challenge, you should ask if that particular concern is important to them. You might comment, "I noticed your floors are heavily marked and scuffed, but maybe that isn't a priority or concern for you right now?" If the prospect responds that it is a major problem, then you have just located a sore spot.
To capitalize on that, you could also ask how they "feel" each month paying the cleaning bill, knowing part of the job was not completed. When the prospect owns up to the pain, they are getting closer to asking you to solve their problems.
You probably recall this advice; "A prospect doesn't care how much we know until they know how much we care." Penalty Flag Marketing may not fit every situation, but in some cases, it can get you invited in with less resistance.
Hopefully, if some or none of these tips have already occurred to you, then you're walking away with more than one bit of helpful advice to improve your closing average!
Want more in-depth info on closing bids and winning proposals? Check out our blog on the 8 Best Practices for Winning Cleaning Service Proposals.
In Closing
We hope you've taken something valuable from this collection of facts and resources. Our goal is to give you every conceivable advantage a commercial janitorial company could hope for! Outside of handing you quality leads, (sorry we can't also do that for you) this should point you in the right direction, and have you bidding with confidence and consistently winning contracts..
Contributions:
Sarah Bustin's original article contribution can be found here.
Gary Clipperton is President of National Pro Clean and a forty-year plus industry veteran. He is the author of several cleaning books as well as JanBid Estimating Solutions. His original article contribution can be found here.
Quotes courtesy of Ron Segura from our recent 2 part Q&A, which can be found here, and here.