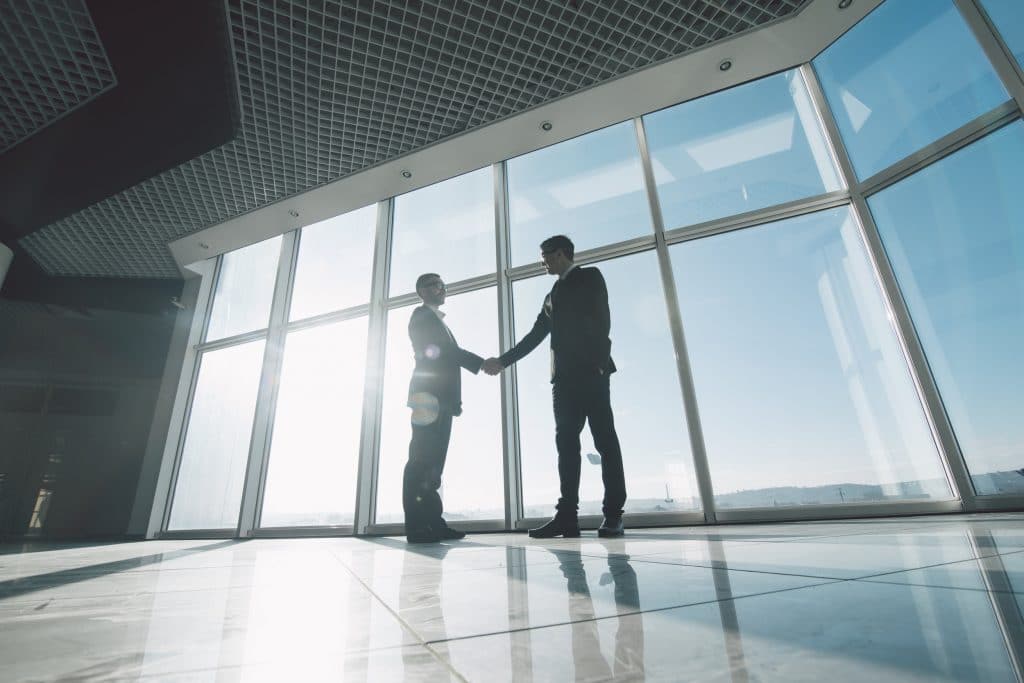 At Swept, we want to see you play BIG in 2018.
How big?
It will be different for everyone, but generally speaking, we mean:
Jobs that require you to submit an RFP…
Or hire 3+ new staff…
Or make you totally second-guess your current cash flow and operational processes…
That kind of BIG.
While there are tons of benefits to winning larger contracts, (you know, the whole making more money thing…) playing big can be really scary for some business owners.
Because growth can also mean more stress. More miscommunications. More chaos.
So before you invest the time and money bidding on bigger contracts, we want to make sure you have the systems and processes in place to successfully win and service them.
That's what this article is for.
How to Finance BIG Cleaning Contracts, on the other hand, gets into where you can get the cash flow to pay your cleaners for BIG contracts.
But this article focuses on your systems and processes. Here are the questions you should ask yourself before bidding on a large contract:
Questions To Ask Yourself Before Bidding on a BIG Contract
1. How does your website stack up?
Most business owners would agree that in 2018, a company needs a website in order to be taken seriously in our digital world. If you disagree, we recommend checking out this article about how millennials are changing the janitorial industry.
For more information on building your first website (on a budget, with no web design skills,) check out this section of our How To Start a Cleaning Business Guide. In it we talk about how to buy a domain name, select a template/website builder, etc.
Wix.com
If you have a website but you think it may need some updating (or even a complete overhaul) take a read over this post: 3 Ways Your Website Is Costing You New Customers. In it we go over how to ensure your website:
Feels clean, modern and easy to navigate
Can be used on all devices (think: mobile!)
Answers your potential customers' questions, such as…

What type of cleaning do you specialize in?
What makes you credible?
How can they get in touch with you?
What geographical areas do you serve?
If you answered "no" to any of these, it's time to work on improving your most valuable marketing tool!
2. Are you familiar with your competitors' pitches?
In other words, do you know what other companies in your area talk about when selling their services?
Before you can make yourself stand out from the competition, you'll first need to know what they are saying to potential customers. We recommend giving them each a call as if you are interested in their services to hear how they approach selling.
3. Are you able to easily show competitors how you're different from your competitors?
We surveyed 250+ janitorial business owners and only 52% of them said they are able to easily show customers how they are different from their competitors. Sadly, the other 48% are still blending in 🙁
If you're finding yourself regularly competing on price (ie., lowering your bid to try to win contracts) you could probably use a new secret weapon. Something to make you stand out from the rest and may potential clients say, "Wow. I've never met a contractor who could guarantee quality and consistency like that!" (Or something to that effect.)
We think Swept software is the best secret weapon a janitorial business owner could have. To learn more about how to win contracts using Swept join our 21 Day Sales Challenge.
4. Do you know how you will calculate quotes for large contracts?
If you're still polling other members of the GMCC Facebook group for their input on what you should charge for a new contract, you're probably not ready to quote a BIG one.
You'll want to be confident in your supply and labor costs, overhead, profit margin, etc. FIRST, otherwise, you'll risk overcharging and losing the bid, or undercharging and getting stuck with a contract that isn't profitable.
Luckily we created a mobile app for quoting commercial cleaning contracts that you can use for free. It requires you to do your research first and determine your costs and the time it takes your team to clean various spaces, but once you have those in the app you'll be able to generate a ballpark number for clients on the spot, rather than telling them you'll get back to them after the walk through.
The use of this technology will help you look more professional AND avoid spending time on proposals for clients who aren't happy with your ballpark number.
5. Do you have a proposal template designed and ready to go?
Remember, your sales pitch doesn't end when you leave the walk-through! There's still an opportunity to impress the client when you submit your proposal.
Having a proposal that looks professionally designed and personalized to the potential client can be crucial to closing the deal, but it can also be an intimidating task.
Thankfully our friends at Proposify offer a free trial of their proposal software, which happens to include a beautifully designed cleaning contract proposal template.
6. Do you have the cleaning staff lined up to service a large contract?
It probably feels like a chicken-and-egg problem: you can't hire cleaners unless you win the contract. But if you win the contract and don't have any cleaners…well, that's an issue too.
We recommend starting the hiring process before you seal the deal on a new job so that you're not scrambling when the time comes to service that site. We created a free hiring tool that stores applications so you always have a database of cleaners to hire from. You can sign up for it here: www.cleaningjobs.co
7. Do you have the cash flow to pay those cleaners until you get paid by the client?
It was this question that inspired us to write this blog series. What do I do if I don't have the cash flow to service big contracts? Click here to read our second post in this series, How to Finance BIG Commercial Cleaning Contracts.
8. Do you have a plan for managing your team as it grows?
We've heard some business owners say that they are actually afraid to grow because whenever they try, things begin to get out of control. They don't have the systems and processes in place to properly manage and growing team, and ultimately they lose contracts because of it.
Before you move on to larger contracts, think about how you will communicate to even more cleaners and clients. Text messages and phone calls? Spreadsheets for schedules, time-tracking and problem reporting? These systems will only work for so long.
We recommend researching janitorial software that can help you improve communication, support cleaners and ensure quality service for your clients. Swept is designed to do all of these things, and you can learn more about it here.