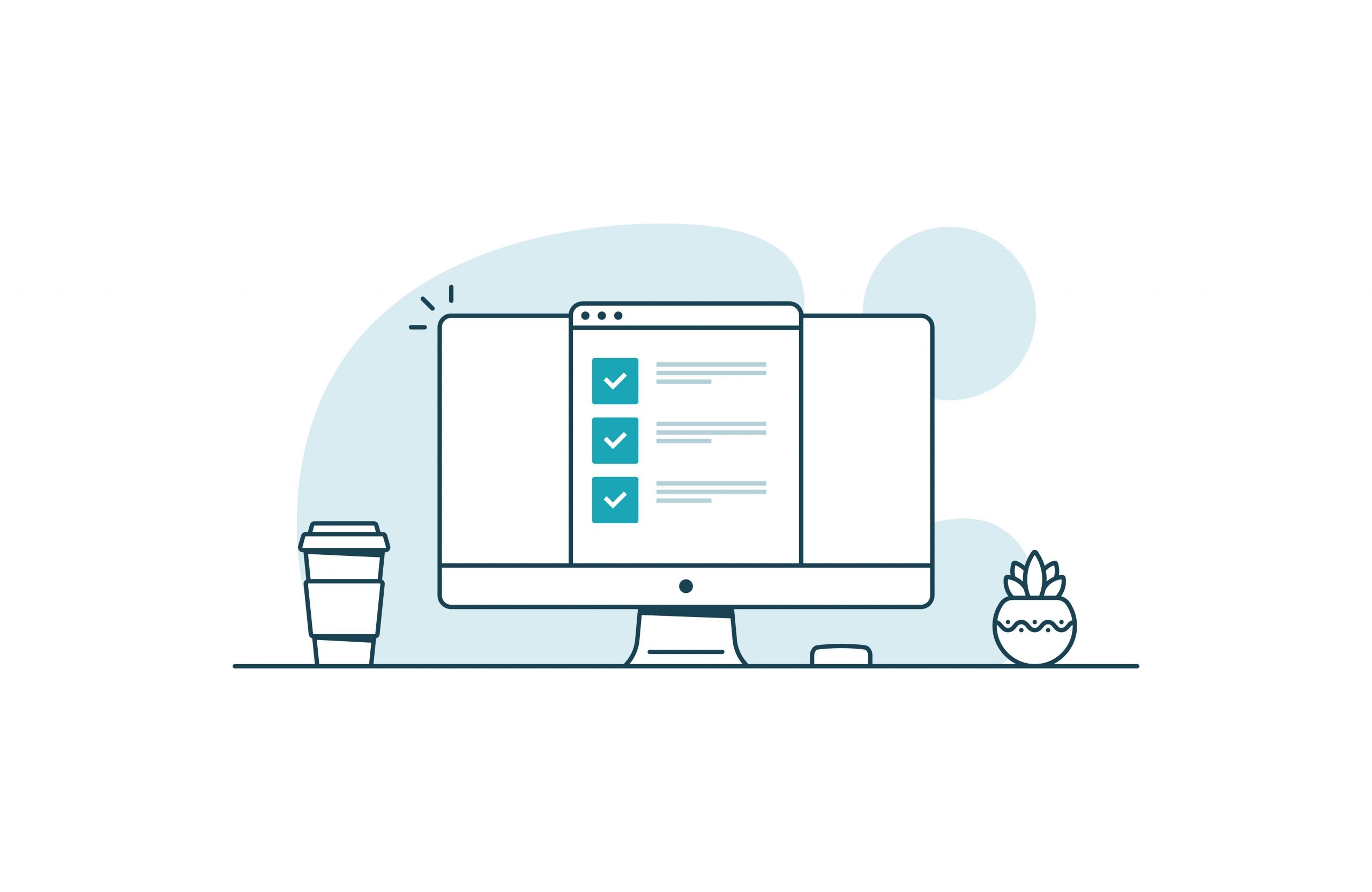 Having a website for any business you own these days is a must. It doesn't matter if you are a small business or a well-established one, your website adds to the credibility of your business. The same is true for janitorial businesses. It should be a place where your clients/ potential clients can get more information about your company, what it does, services you provide, pricing, customer reviews etc.
Building a website these days does not need to be complicated. You have two options:
Option 1: Build a website using a platform like WordPress
Build a website using a website builder like WordPress. Now if you are not tech-savvy or have any knowledge about building a website, you will need someone to do it for you. You can either hire a freelancer from platforms like Fiverr or Upwork that fit in your budget to help you with it or if you have the budget for it, hire a full-time web developer. A downside to this option is you might need help to maintain it or make changes.
Option 2: Use a subscription-based website builder
For this option, you don't need to be good at coding or even be professionally trained to build a website. Platforms like Wix, Weebly, SquareSpace, etc will help you build a decent, functional website in no time and is also inexpensive. It might not have all the features and fancy automation capabilities but the templates look professional and the websites function well. A plus to this option is they are easy to edit and maintain.
Now if you decide to build it yourself using Wix or Weebly or some other platform here's are some steps on how to build one;
Step 1: Pick a website builder
For this, you can always do a quick google search to compare different website builders in terms of price, features, capabilities, etc., and pick the website template that suits your commercial cleaning business best. Keep in mind, most website builders have free trials that you can take advantage of if you are indecisive on which one to pick.
Step 2: Sign Up for a plan
Pick a plan that best works for you and your business. If you think you are not ready to pay a premium for a website, you can always choose the basic plan. The basic plan might come with limitations but you can always upgrade when you are ready.
Step 3: Choose a domain
Pick a domain name for your janitorial business. A domain name is the starting bit of a URL (after www.) that is unique to your business. It is the words that your clients or potential customers will type on google or any other search engine to find you online. So always make sure that your domain name is:
Either the name of your business or if that is not available you can look for something similar that might be available. Here's where you can check the availability of a domain name

Keep it short and memorable, the spelling should be easy to read, understand and type

Avoid using unique characters
You will have to pay an annual fee to keep the domain name
Tip: when checking if a domain name is available also make sure to check if there's social media availability for the name as well.
Step 4: Pick a template that is best for a janitorial business
You will have different options to choose from. On Wix for instance, you can use one of the 'Services & Maintenance' website templates- you will find this in the 'Business and Services' drop down option.
Choose an option that's closest to your service type, that will make it easy for you to edit.
Step 5: Customize the template
Drag and drop images, logos, etc wherever necessary. Have content that best represents your business, your values, etc. ready
Here's a list of must-haves for your janitorial website:
Company logo

About your company (history, mission, vision & values)

Features (what services do you offer, what is your expertise, highlight some features)

Pricing page (do you have a standard price/ square foot? How do you calculate price? This is what you can outline here)

Contact details (how do you want your potential customers to reach out to you? A form to collect information? Email Id? Phone number?)

Your company address

Customer reviews & testimonials
Tip:
– Keep all your content short and easy to read
– Avoid using overly complicated words or jargons that people might not understand
– Make sure to have relevant headlines and break down each section to make it easier to read
Step 6: Proofread and preview your website
Always make sure you get someone else to proofread the content on your website. There might be typos or grammatical errors that you might miss out on that someone else might catch. Once that's done and you feel like you are ready to push it live, do a preview of your website on Mobile and Desktop. Make sure it looks good on both.
Step 7: Publish your new janitorial cleaning website
Press publish and your website will then be available for everyone to see.
Once a website is built, it's your job to keep it updated. Renew content on your website every once in a while, make sure any contact details are correct and any forms work, add blogs, refresh customer testimonials etc.
As you can see above, it is straightforward to build your own commercial cleaning website. It is definitely worth the time it takes for how it will help your business grow. Subscribe to our blog for more marketing information for your janitorial business.