Life of janitor turned VP, Richard Montañez to get the Hollywood treatment.

How do you go from a janitor who never completed high school, to one of the most successful men in America, with a biopic (directed by Eva Longoria) being made about your life? Well, Richard Montañez can probably tell you! Or you can simply watch the aforementioned Fox Searchlight produced motion picture about the janitor turned VP of Sales and Marketing for one of the world's biggest companies!
Cleaners are people just like anyone else. They have dreams and goals and yes, even ambition. If society recognized this more, there would probably be a lot more happy janitors.
Employee turnover is higher in the janitorial industry than any other industry in North America. The highest turnover rate in any other industry (according to Linkedin research) is 13%. The Cleaning business? About 200-300% annually. Pretty high huh?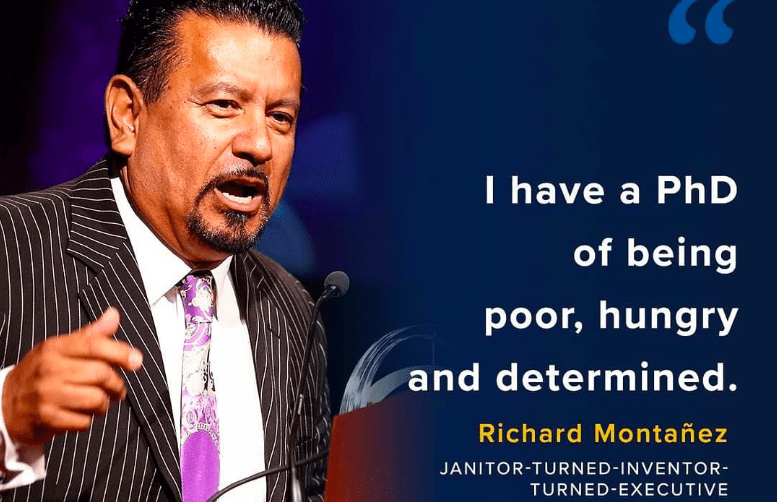 Enter; Richard Montañez, a janitor who worked for PepsiCo and had to clean a mess one night that would change his life forever. That mess was caused by a broken Cheetos machine that produced a batch of unflavored (and unusable) Cheetos. Richard did what any sensible minded person would do, and took a bunch of bland Cheetos home to snack on (with the aid of a bit of chili powder). At that moment…the Flamin-Hot Cheeto was born!
Richard pitched his spicy Cheetos to PepsiCo CEO Roger Enrico, and from the success of that single idea, he went on to become Vice President of Multicultural Sales & Community Promotions across PepsiCo's North American divisions.
Even more interesting? Richard Montañez never completed college… or high school for that matter, but now he teaches leadership to MBA students at a California state university. Just goes to show how far a dream can take you!
We're not sure about you, but your friends here at Swept will be first in line for tickets to Flamin' Hot when it hits theaters.
Want to help nurture the dreams of your employees, and see them achieve greatness? Check out our webinar with Mary Miller, of JANCOA (Inspiration for the bestselling book: The Dream Manager).
If you are interested in how you can increase cleaner retention, and keep your employees happy and engaged, check out Swept's Guide to Cleaner Retention!
Curious what other ways Hollywood intersects with our wonderful industry? Here is a bit of Keanu Reeves' generosity for your reading pleasure.
Swept is dedicated to highlighting stories that touch everyone in the janitorial industry. Our hearts go well beyond the janitorial software we offer. Learn more about Swept's cleaning company software here. And to keep up on all the trends in the janitorial services industry, subscribe to our blog!