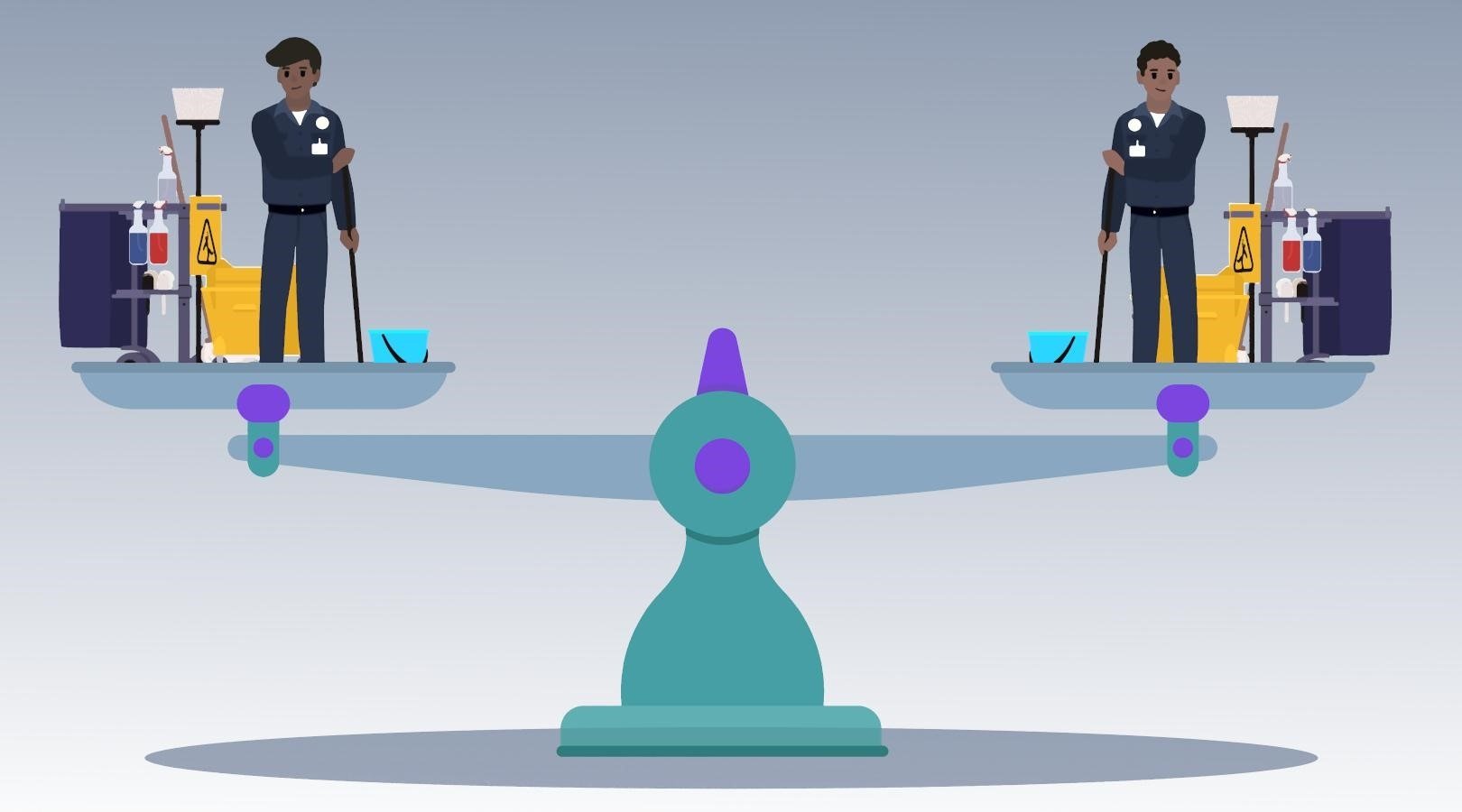 Comparing the quotes you receive from cleaning companies can seem a little daunting. There seems to be a lot of similarities, industry terms, and now mandatory pandemic procedures that just aren't your area of expertise. Don't worry, it's ours. In this post we'll walk you through how to compare cleaning companies based on the quotes you've received, with some tips and tricks along the way. Let's dive in!
Beginner Tips:
Inform & protect yourself by getting at least three quotes
Follow these tips questions to ask
If possible, invite them for a walkthrough of your workplace
Communication is key, be specific about what you want.
If you need help, we've developed this quick (and free) tool to help compare cleaning companies!
1. Not Every Cleaning Company is Created Equal
Can't really see how one cleaning company is different from another? If you feel like all the cleaning companies you've gathered quotes from are mentioning the same things in their sales pitches, you're not alone. There are a lot of similarities and overall best practises for janitorial services. You will recognize many common threads. Oftentimes these are the bare minimum, expectation-wise, so don't be fooled into thinking that they add much value to the cleaning contract proposal. Don't base your decision on these basic standards, as they are expected from any reputable cleaning company. Some of these statements include:
We use green or environmentally friendly products.
We have been in business for 30+ years.
Our customers love us.
We have the best or hardest working cleaners in the city.
Since these are considered standard, ask the company how they can provide proof of these claims.
2. You Get What You Pay For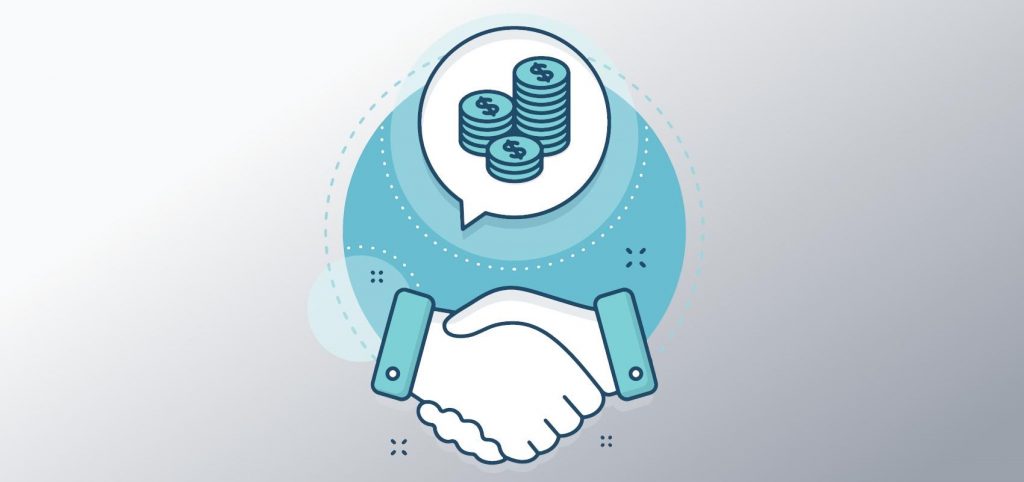 While going for a cheaper option and saving money will tempt most people (don't worry, you're only human), there are quite a few reasons not to base your decision solely on price. Have you heard the term "Seems too good to be true?" well, sometimes, if you're not paying enough, you're just not getting what you need. Companies who bid low often are not managed well, can cut a lot of corners, and have high turnover, which will create a lot of headaches for everyone involved. Low-price bidding is the plague of the cleaning industry. It's so prominent because it's actually very easy to start a cleaning company; just buy a few supplies and basic equipment and you are in business. Will that kind of company keep your team and visitors safe? There is no universal standard for the cost of cleaning services, so it's very important to carefully map out your cleaning plan (more on that in the next chapter) and then realistically consider if the quoted price will truly meet your needs. You want a combination of both quality work, and affordability.
3. Be Specific About What You Want
As mentioned above, you need to establish your cleaning plan, which is essentially a scope of work. Cleaning plans have changed in the post-pandemic landscape, so now more than ever, it's important to get a quote that accurately reflects your needs and the inevitable demands of the (now very cautious) public. You should know what your workspace requires to achieve the "new normal" quality standard in cleaning and sanitization. You can find this out either by doing your own research (or just check out our research), or by reviewing the quotes and seeing what the cleaning companies are suggesting; this is why we recommend getting three quotes, as it isn't just about price, it's about gaining knowledge.
Examine the suggested cleaning plans carefully, as you don't want to get oversold, or even worse, undersold by a company that is just trying to win the contract with a low price. The workspace needs to be cleaned at a frequency that creates a safe space so that your team can continue to go to work. In order to get the most accurate quotes, arrange for site visits with each potential contractor. Show them the space, and take the opportunity to get to know about their company culture a little bit by asking questions.
4. Spot the Differences Between Quotes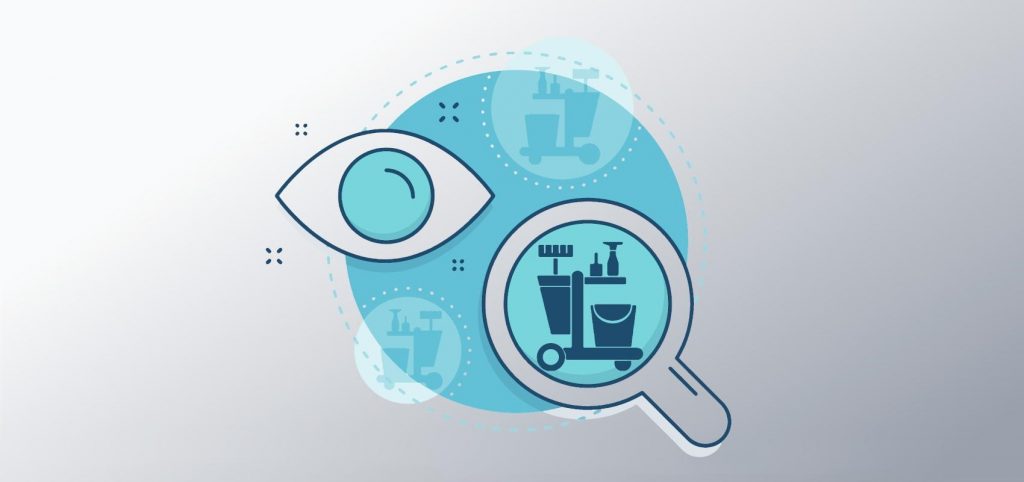 When reviewing the quotes, there are a number of aspects to consider in order to find the best fit. Here are the important ones:
Scope of Work – Trust starts to be built with your potential new cleaner at the proposal stage. To ensure that the quotes can be accurately compared, challenge the companies to give you prices based on the same general cleaning plan. For example, don't accept a quote from one company based on seven days per week of cleaning and another for four days. Ask questions and build your knowledge during this step.
Supplies – What kinds of supplies are the companies promising to use? Keep in mind it's general practice to use environmentally friendly products. Does the company make a note that the supplies they've recommended are on the approved list for fighting COVID-19? Can they provide you with MSDS sheets or overall specs for the chemicals? The more information they can provide here, the better.
Communication – How does the cleaning company communicate with their team and with you? How will you resolve problems or stay on top of changes? It's important to know in advance how the communication will happen on an on-going basis. For example, give them a specific scenario like: If our conference room is locked and you can't clean it, how does your employee tell you about this? How will you close the loop with me?
Other Services – Are there specific features or perks that you're looking for? If you've communicated these already and they are not being offered in the proposal, ask why. You may want to consider a company who can also provide floor care, carpet cleaning and disinfecting services. Do they use technology like janitorial software to help run the business? This can signal that they take servicing their clients very seriously.
5. Technology
66% of the industry's front line employees do not speak english as a first language. Imagine the headaches of a cleaning company manager as they lead their teams, who often clean overnight, in multiple buildings around the city, by using only pen and paper. Don't get caught in that mess. There are better options out there, and cleaning companies who take servicing their clients seriously are using these tools. They care about doing the best, most accurate and most proactive work they can, which is why they've chosen technology to help.
6. Professionalism & Company Culture
We know you've got a busy life, so you probably haven't stopped to consider how happy the people who clean your space are. But ask yourself this; how much effort do you put into your work when you're miserable? And how much of a difference does good company culture and positive reinforcement make in your working life?
The way a potential contractor presents themselves can say a lot about how they manage their company, and their employees. It's important to note things such as: was the potential contractor on time for your site visit or any other in-person meetings? Do they communicate in a professional way via phone and email? Did they genuinely help you learn about your cleaning needs through the walk-through, and suggested cleaning plan? You want to deal with a company that instills professionalism from the top down. You also want to hire a company that aligns with your own organization's culture and vision, so asking questions and getting to know each potential contractor will help in making your decision. We've put together this fun little tool to help rate professionalism. This tool will help you compare multiple cleaning companies.
7. Summary
Since the quotes you receive from cleaning companies will generally look the same, it's important to understand your own needs before choosing a contractor. Once you've levelled the playing field by asking for all the quotes based on the same scope of work, you should be able to focus on differentiators like supplies, communication, professionalism and other features. Tools like Swept software can really set a company apart, as it ensures the speediest communication and the most accurate service. Lastly, get to know the culture of each company as much as you can to ensure they'll be a great long-term fit.
We will continue to strive to provide you with concise, easy to digest information on the commercial cleaning industry, and how best to navigate it in your search for the right cleaning company. Of course, we're only scratching the surface of the know-how you'll have to equip yourself within the coming months, but consider this a good jumping off point in the right direction. Looking for more tips and tricks to help your company choose wisely in selecting their next janitorial provider? Keep an eye on our blog as we'll have lots more for you soon!