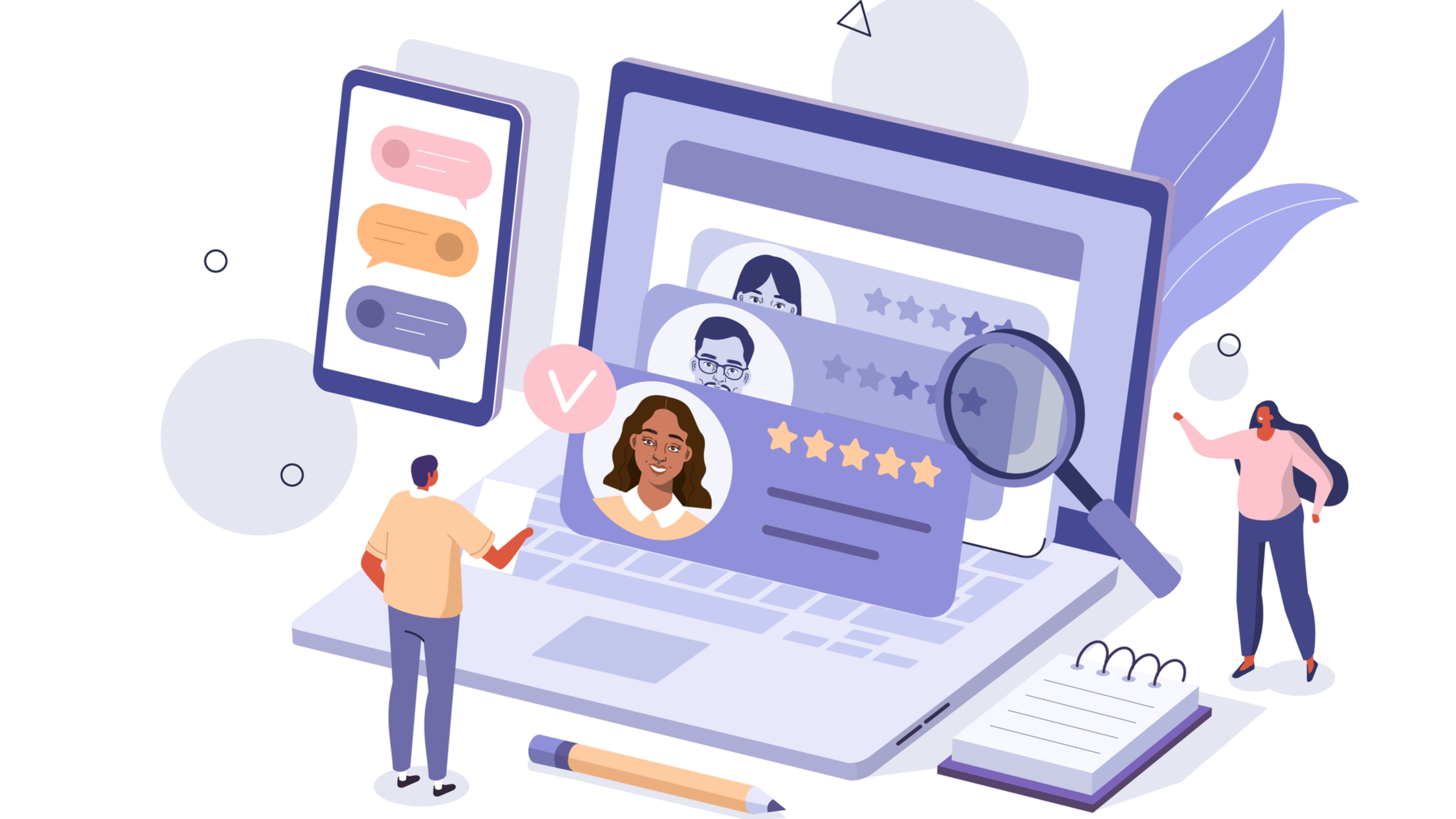 Nothing will scale your commercial cleaning business like building a reputation for providing reliable, quality service. When people get to know you for that, it's easy to grow from 10 locations to 20 or 50 locations—or more!
What's not always easy is finding great commercial cleaners. You've probably realized this since enlisting your first employee years ago. Hiring and retaining good cleaning employees is hard, especially in a highly competitive market.
With staff turnover rates in the commercial cleaning industry reaching as high as 200 percent, you know that building—and holding on to—a team of cleaners who are dependable and great at what they do needs to be a key component of your growth strategy.
What to look for in a great commercial cleaning staff
If you want to attract great employees, you have to be a great employer. That doesn't mean just offering a competitive salary; people want to feel like they're a part of something and that they matter.
As you expand your commercial cleaning staff, look at the people who work for you now. Who are your ideal team members and what makes them ideal? More than likely, the ones who stand out are the ones who align with your company's vision, mission, and core values. This isn't a coincidence. As the saying goes: "Like attracts like."
People are drawn to people, places and things they feel emotionally connected to. So if you're an employer who makes it known that you value honesty, open communication, and ambition, you're probably going to attract employees who believe in those same things.
Common hiring mistakes janitorial businesses make (and how to fix them)
Times change, technology improves, and new best practices replace old ones. Some of the hiring mistakes you're making now may not have been mistakes before. Still, it's always a good idea to look at the way you're doing things and see where you can improve.
Reviewing resumes and setting up interviews takes time. If the CEO is doing this job, who's managing the company's operations and resources? As your commercial cleaning company grows, your support staff needs to grow with it. That means turning the responsibility of hiring cleaning employees over to someone else, like your General Manager.
Another crucial hiring mistake janitorial businesses make is resisting technology. Many of the tasks and processes that once had to be done manually can now be automated or simplified by using software or apps. It doesn't matter how you feel about learning new technology—it's time to get on board!
When it comes to hiring quality cleaners, having a hiring system in place that allows you to find the best candidates, hire them, train them, and keep them will make the entire process more efficient and effective for you.
How to hire great staff in 7 steps
Over the years, you've had good cleaners and some not-so-good ones. Now that you're getting bigger and taking on more commercial cleaning jobs, it's more important than ever to find the right people—and hang on to them.
Following these seven steps will help you attract and hire the best cleaning employees:
Write a compelling job description. Rather than just listing the tasks and responsibilities that come with the job, sell yourself to a potential employee. What would make your ideal team member interested in you? What can you offer them that your competition can't?

Make it easy for people to apply. The easier you make it for people to apply for a job with your company, the better it is for you. Include a career section on your website or add a banner to your Facebook page indicating you're hiring. Make it clear how you prefer to receive applications and what should be included (e.g., a resume, cover letter, references, etc.). Always direct applicants to your website and social media so they can get familiar with your values and goals.

Set up pre-screening calls. It's an unfortunate truth that many candidates who are invited for an interview just don't show up, and that's a waste of your time and resources. By scheduling pre-screening calls with potential candidates, you can disquacanvlify people right away who aren't a great fit for your commercial cleaning company. It's an easy way to see if an applicant can follow through on a simple expectation.

Do background checks. Any person you're considering hiring needs to undergo a criminal record check, period. Not only is this important to your clients, but it's also probably required by your insurance company. And don't skip checking references to confirm a candidate's employment history!

Schedule group training interviews. Instead of booking individual interviews—which can be very time-consuming—invite several of the candidates who've passed the phone interview stage to come in and do a training clean together. Not everyone will show up, which allows you to further disqualify the candidates who aren't a good fit for the company. Of the ones who do show up, only some of them will do a great job. Bottom line: Being able to assess multiple candidates at once will speed up the process of hiring cleaning employees while allowing you to see for yourself how well they can do the job.

Offer a role on the spot to candidates who clean well and are coachable. Not everyone you offer a job to will show up to their first day of work. At this point, you need to think about their future role at the company. If someone doesn't call to communicate about missing their first day, consider the potential impact of having them on your team long-term.

Have an onboarding plan that makes employees feel safe and welcome. If you want a top-performing employee, you have to set them up to succeed right from the start. Create an onboarding plan that allows your new hire to easily and comfortably integrate with your company and its culture. Feeling welcomed and valued from the moment they start working for you is something they won't forget.
How Swept helps our customers retain their team better than the competition
So you've gone through the seven steps above and found an amazing new team member. Now it's time to introduce your new hire to the Swept app so it's easy for them to stay connected and deliver a quality clean every time.
Swepts' intuitive design, is simple to navigate and use. It was created on the principle of putting cleaners first. By choosing Swept for your janitorial business, you're taking a step toward creating a work environment where your cleaners feel valued and want to stay.
Swept keeps you connected (in more than 100 languages): Swept's virtual message board feature makes messaging between your cleaners, supervisors, and managers easy. And for anyone on your team whose primary language isn't English, Swept's enhanced translations feature can auto-translate messages in more than 100 languages.
Swept makes it easy to do good quality work: Swept can help resolve issues before they escalate with real-time communication and problem reporting. And with Swept's supply tracking feature, you'll always know which supplies are running low. Your cleaners are never delayed and you're not running around doing emergency supply runs.
Swept makes shift planning easy: With a mobile app specifically created for your cleaners and supervisors, they can review their schedules from the palm of their hand, check the hours they have worked, and contact you with any questions they may have.
Swept helps set out clear expectations: Swept manages instructions and checklists so employees know exactly what is expected of them. There's also an inspection tool that managers can use to rate the quality of individual cleaning tasks, record comments, or even include photos to provide clear instruction.

Are you ready to change the way your commercial cleaning company does business? Book a demo with us today and let us show you how Swept can reduce your cleaner turnover rate and help you run an all-around more efficient janitorial business.