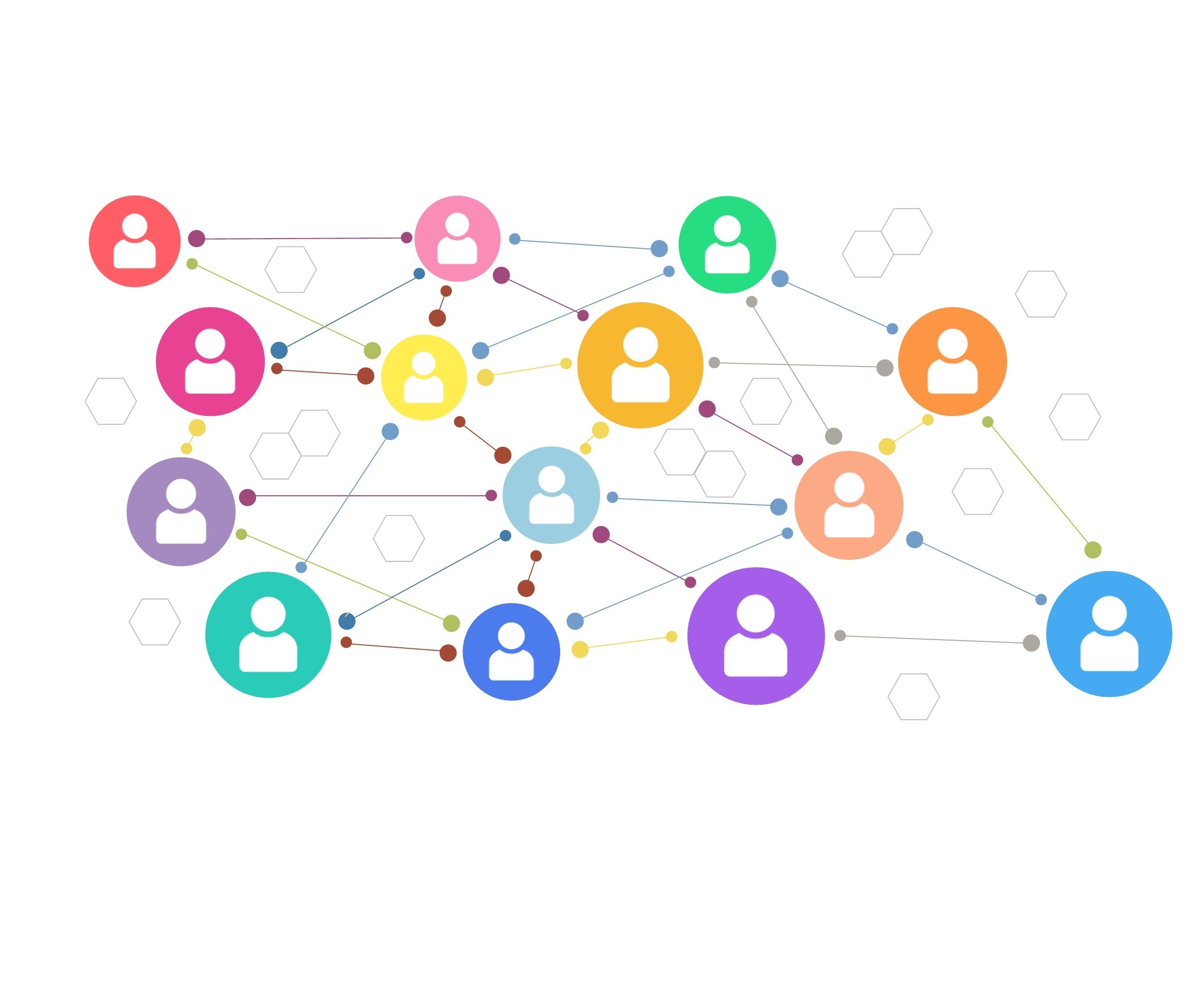 As your commercial cleaning business grows, the need for a conscious approach to communicate grows too.
Failure to properly communicate externally can damage your relationships with clients. Good external communication can build trust, and lead to repeat business.
Poor internal communication can result in higher turnover and sloppy on-site performance. Getting internal communication right can build your reputation in the industry and lower the hassle and costs of always needing to find new hires.
These are the high-level risks and rewards associated with communication. Below are six tactical and practical examples of what you can do to improve communication and keep growing your commercial cleaning business.
External Communication
Tactic 1: Strong customer service
The more clients you have, the more chances there are that someone will want to get in touch with your company. When you're a small cleaning business, the "customer service rep" might actually be the owner, with their personal email or cell as the single point of contact.
Eventually, this job must be delegated. And it should be a priority investment, not tacked onto someone else's job description.
Hire a dedicated customer service employee, someone who has solid experience and enjoys interacting with people.
Tailor the customer service experience to your client base. In today's modern age, many clients may expect their issues to be handled via email or text. There are many affordable customer service technologies out there for growing businesses.
Live and die by your standards. If you promise 24/7 customer service, or a certain guaranteed response time, you and your customer service rep need to be militant about meeting these requirements. Take care to set realistic standards, and have a plan for what to do if you do fail to meet them (e.g. compensate the client, even if they're not upset about the mistake).
Tactic 2: Clear website communication
Your website should be more than just a brochure regarding your services. The site does not need to be complicated, but you should at least consider the following:
Clearly state your customer service standards and methods for getting in touch
Create a method for prospective clients to get in touch with your sales teams, such as a contact form
Spend some time crafting an "About us" page that tells the story of the business and why commercial cleaning is important to you. People like to work with people they trust. This is an opportunity to demonstrate that your business is more than just about making a buck. You can also include a "Team" page so people can see who they're working with
Ensure the website design is not out of date. Again, the site doesn't need to be fancy and full of bells and whistles. But there are distinct "eras" of web design, and it doesn't help your brand if your website looks like it's from the early 2000s!
If you don't yet have a website for your cleaning business, it's never too late to have one. You can either hire someone to build it for you or use software like Wix or Weebly and build it yourself. Check out our article on Easy Ways to Build a Website by yourself for your cleaning business.
Tactic 3: Reach out to clients even when there isn't an issue
Make a habit of sending a quick check-in email or call to your clients. These can be out of the blue or planned—the idea is to get their feedback, make sure they feel happy with the service, and possibly to chat socially (if you have that kind of relationship with them). Absolutely do not try to upsell them on anything!
If you have lots of clients, this may not be feasible. In that case, this habit should be trained into your sales or business development team, or even your customer service team.
This is a simple and cost-efficient communication tactic that helps to build trust and rapport. It demonstrates that you are a proactive organization that cares even when there's not an immediate problem.
And when a problem does inevitably come up, conversations will likely be much easier and friendly, as the client is already assured that you care and that you're invested in quality.
Internal Communication
Tactic 4: Onboarding and training
Create a consistent and planned experience for new cleaners or new staff that join your team. This experience should include at least some of the following:
A walkthrough and explanation of any special systems your commercial cleaning company uses (for example, if you are using an operational software you'll need to show new cleaners how it works & what's expected from them)
An overview of your cleaning standards and procedures, and any special tools or techniques you employ
Training on how to communicate with clients on-site
What to do if there are issues, and who to bring those issues to. Outline a clear process for conflict resolution or for difficult conversations.
These ideas are the basis for onboarding—a process that many organizations fail to even consider! An investment into onboarding can help ensure that new employees start working for you with a strong sense of trust and belonging. This can prevent short-term turnover, and lead to long-term employee retention if done properly.
The challenge, of course, is in living up to the standards you set. Just like your external customer service, you should live and die by the promises you make internally as well—else why would anyone trust you?
Tactic 5: Have a plan for feedback and corrective action
Mistakes will happen: there will be no-shows and tasks will be missed.
These are always frustrating things to deal with, but how you deal with them is an enormous opportunity to both build internal trust and stand out as an employer.
You should work with your human resources team (or a third party if you don't yet have HR) to establish a reliable, repeatable, and fair system for handling mistakes. The system would address issues such as:
Which mistakes are more severe and what actions need to be taken?
How will the client be compensated for any perceived lack of service?
How do we help the person who made the mistake learn, versus feel persecuted?
What thresholds can we accept (e.g. how many mistakes are too many?)
How are we measuring our own ability to properly deliver feedback?
Can we reward and incentivize high performers instead of defaulting to punishing poor performers? Is there a good balance to strike here?
Make sure this system is not hidden from your employees. This system should be readily accessible, and employees should be able to provide input and see reasonable amendments made.
Finally, commit to being personally accountable to the system as well. This means your mistakes should be held to the same standard and process as the newest and least experienced cleaner on your payroll.
Tactic 6: Reach out to employees even when there isn't an issue
Sound familiar? The idea is the same for your employees as it is with clients.
Checking in with people on a regular basis is simple and it shows that you care. It makes the tougher conversions go more smoothly—it's easier to talk through such things with someone you trust and with whom you have rapport.
Depending on the size and nature of your commercial cleaning business, regular check-ins with literally everyone may not be possible for you personally. But team leaders should be trained and encouraged to create the habit, and you should still check in as many folks as you can.
One way Swept helps make this process easier is by including a "mood check" feature in our app. Cleaners can report on their overall mood at the end of their shift. It's a very simple, uncomplicated check-in… but it is quite powerful in detecting and addressing problems before they happen.
Final thoughts
Growth is exciting, but it comes with some challenges. A big one is simple and complicated at the same time: you have to deal with more people.
More clients, more employees, more leads… and more people means more opportunity for miscommunication.
Prioritizing the who, what, why, when, where, and especially how of your external and internal communication is an investment that will guarantee returns. Sometimes even in the short term! Building trust, developing systems, and being proactive will save future headaches, and if you do it right, will only accelerate your own growth and success.
Take our quiz on How organized is your cleaning business? to see how much in sync you are with your cleaning business