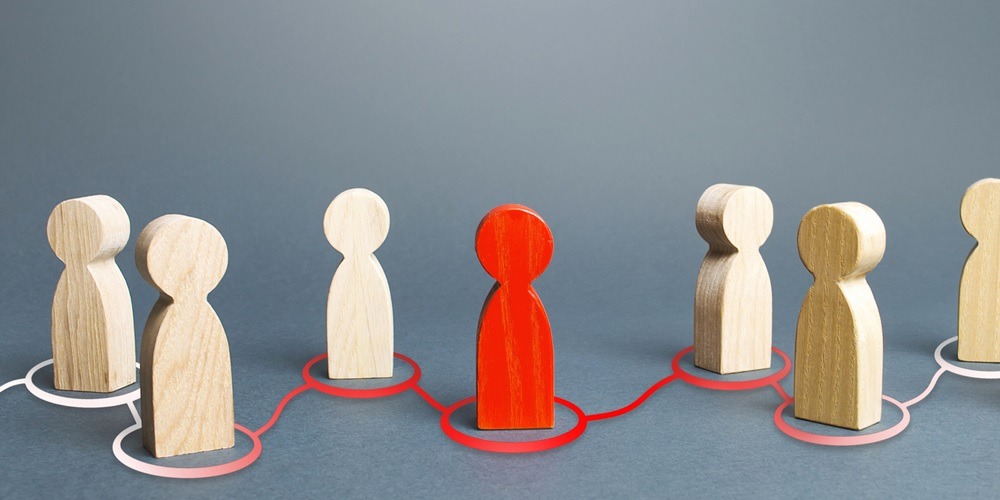 One of the foundations of any great relationship, whether it's between two people or two companies, is trust. To establish and build trust, you need frequent, clear, and honest communication. Ongoing dialogue makes it easier to identify and achieve goals, resolve problems, and maintain healthy partnerships that benefit everyone involved.
As you've probably experienced, succeeding in the world of janitorial cleaning can be tough. You need to be more reliable, thorough, and transparent than your competitors—and continually prove that your business is worth sticking with for the long term.
The most effective way to sustain a trusting client relationship is to place a firm focus on improving janitorial communication.
Build Stronger Trust with Your Workers and Clients
This is a tough one. Your employees need to be honest, reliable and trustworthy, and you need to have tools that can help. This is a major industry challenge, with a 400% employee turnover rate. How do you build trust with a field team that is often in a client's space at times when no one else is there? You use tools that allow your team and your clients to build that trust. Swept gives cleaners, managers, and clients the tools that they need.
Remember, trust often takes a long time to build, but it can be broken in an instant.
When there are issues like accidents, damaged items, moved equipment or furniture, or cleaners who don't turn up, the speed and clarity of your communication can make or break the relationship.
When your clients see that you're committed to identifying and resolving problems as soon as they occur—even ones beyond anyone's control—they'll know that they're not only working with an ordinary janitorial company but also a reliable business partner.
Excellent communication is about more than just solving problems. Keeping in regular dialogue with your clients, whether it's to stay updated about changes, suggest additional services, or even just to maintain friendly terms, will ensure that your business is always held in a high regard.
Improve Your Customer and Employee Retention
The success of your janitorial company relies on retaining clients and employees for the long term—there are plenty of other companies out there trying hard to get both away from you.
To grow your business and keep everything moving forward, you should be ready to answer one simple question: why should a client sign with you and not someone else?
In addition to the quality of your cleaning services, you can outshine your competitors by being more reliable, approachable, and proactive. Simple actions such as emailing regular cleaning inspection reports will demonstrate that you're committed to measuring your results and sharing them with your clients.
By maintaining an open and transparent approach, you'll strengthen your client relationships and secure more contracts for the long term.
Prevent Small Problems from Escalating
Have you ever been to a restaurant and had a problem with your order? While some people will complain straight away, others will only raise the issue when prompted by a server. If staff don't take the time to check in with customers, they might never come back.
Although this is a simple example, it's symbolic of the relationship that you have with your own clients. Small issues—no matter how trivial they may seem—can gradually turn into big problems if left unchecked. If you're not using effective methods of improving janitorial communication, the breakdown in dialogue can create rifts in your working relationships.
A simple communication system, such as an instant messaging service, gives you an easy way to stay in touch with your clients, keep up to date with changes, and flag any areas of your service that might need extra attention.
While each interaction might be small, together, they establish your business as a professional enterprise and prevent those minor problems from turning into much larger ones down the line.
Use Feedback to Improve Your Service
Do you regularly ask clients for feedback about your performance? If you don't, you're certainly not alone. Many commercial cleaners are hesitant to ask for feedback, in fear of receiving general criticism about their service or complaints that require additional time and effort to resolve.
But despite the doubts, requesting client feedback is one of the most effective ways to improve your business and build stronger working relationships. As a professional janitorial company, you can discuss feedback with your staff, rectify any problems, and use it to deliver even better service. An area that was once a weak point of your business can become one of your most impressive offerings.
Measuring your performance is made easier by using a proper inspections process. Such a swift, proactive approach will not only help avoid future issues, but it will also demonstrate to your clients that you're 100% committed to their satisfaction.
Need Better Ways of Improving Janitorial Communication with Employees and Clients?
As the business world continues to evolve, you need to evolve with it. By utilizing the latest messaging, reporting, and communication technologies—combined with traditional forms of service—you'll develop better working relationships with both your clients and your staff.
If you're ready to take your business to the next level, we're here to help.
At Swept, we create intuitive software that helps business owners like you to run more efficient, professional, and successful janitorial companies. Our simple yet powerful system enables you to digitize and manage your entire operation—all from the palm of your hand.
If you'd like to discover more about what Swept can do for you, schedule a personal demo of our software in action or contact a member of our friendly team for more information.
Swept's janitorial software helps janitorial company owners build trust with clients and get ahead of the competition by giving them the tools they need to spend more time managing their business and less time working in it.
To see how Swept can help your janitorial company grow, schedule a free demonstration with one of our experts today!