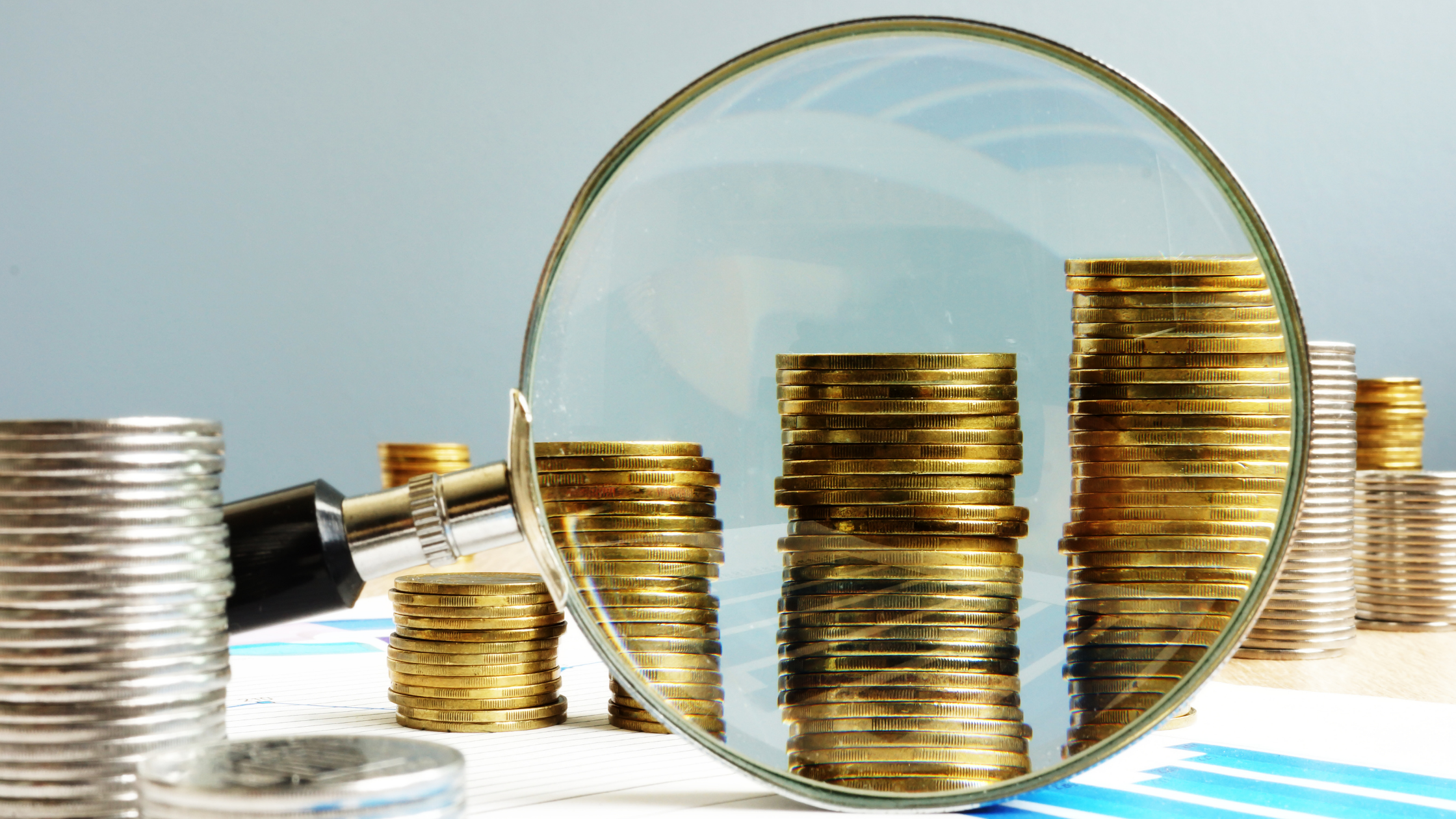 You've made it past the small business stage and now you're watching as your number of commercial cleaning contracts steadily increases. Your staff is growing. Your clientele is growing.
Your expenses are growing.
When you were running a smaller operation, with fewer people on the payroll and less overhead costs, keeping your budget in check was easier.
Now that your team has grown to service your commercial cleaning contracts, your expenses have increased, too. It's important that you find ways to maintain a healthy profit margin (without compromising service) if you want to ensure your company's long-term stability.
Running a profitable business involves more than just shaving down your budget and finding ways to save money. Profitable businesses are efficient businesses. They're run by people who optimize their operations by constantly reviewing how things are done and where they can find efficiencies.
What comes to mind when you think about running your commercial cleaning business more efficiently?
Below are four areas where making smart budgeting decisions will pay off in higher profit margins for your commercial cleaning business.
Wages & Payroll Costs
Wages and payroll costs are usually the biggest expenses for any business, and your commercial cleaning business is no exception.
These costs increase significantly when you factor in the money spent on hiring and turnover.
One industry-specific report pegged commercial janitorial turnover rates as high as 400 percent annually. Considering HR costs run approximately $5,000 per worker from the time they start until the time they leave, your company could be facing crippling operational costs if you're replacing your workforce two or three (or more!) times a year.
Hiring good employees and providing them with proper training when they start will save you thousands of dollars in the long run. Continuing to train them on new processes and current best practices will save you even more.
When you invest in your business by making sure your janitorial staff are properly trained, you minimize costly mistakes, avoidable accidents, and wasteful spending. When your team learns how to work efficiently, they work quicker without jeopardizing the quality of service.
It's also critical for you to have systems in place so you can bid on projects properly and track time accurately. Nothing will cut into your profits more deeply than underbidding on a job and paying for over-reported hours.
Adopting new technology can help you with both of these expensive problems.
For bidding, we recommend Route. It's an easy-to-use walkthrough, bidding, and job proposal software for service providers, like commercial cleaning companies. The software includes estimating and proposal generating features so you have all the information you need to calculate bids—and forecast profitability.
Likewise, using software can significantly reduce errors, penalties, and other expenses that affect your profit margins. Commercial cleaning software like Swept helps by providing you with an easy and efficient scheduling app and time tracking system. What's better than that? Swept is integrated with Quickbooks Online, which means time entries can be synced automatically and exported to Quickbooks Online to make payroll a snap. Our customers tell us they save up to 3 hours of labor daily using Swept. What would you do with that extra time?
The amount you'll save by making the switch to Swept will pay for the software hundreds of times over. It'll also save you the hassle of trying to manually correct time tracking and payroll errors.
Cleaning Supplies
The best cleaning supplies are the ones that are designed for the spaces and surfaces you are cleaning and that allow you to deliver the level of cleanliness and sanitation you committed to your customer. It might be tempting to try and save a few dollars by switching to a less expensive product, but if it has fewer active ingredients and requires you to use twice as much to get the job done properly, you'll end up wasting your money and your cleaners' time.
If you're trying to stick to a budget and maximize your profit margins, it's smart to choose cleaning supplies that match the commercial cleaning contracts your people are handling. Keep your range of products low by choosing specialty cleaners where they're needed and multiuse cleaners for the rest. If you can, purchase all of your cleaning supplies in bulk to save money. This includes everything from cleaning solutions to garbage bags.
It's easy to stay on top of your cleaning supplies when you use commercial cleaning software like Swept. Through Swept's app, your cleaners can let you know which supplies you're running low on. The app can even generate a shopping list to make reordering what you need for each of your commercial cleaning contracts clear and easy.
Even better than that, Swept's supply management feature makes it IMPOSSIBLE to duplicate requests. Say goodbye to multiple (and unnecessary) orders of the same product!
Equipment Costs
There's a lot you need to consider before you buy equipment for your commercial cleaning business. What are the up-front costs? What are the maintenance costs? How easy is it to find parts or attachments?
But investing in mechanical commercial equipment can generate huge savings and significantly increase your profit margins.
Powered equipment such as vacuums, polishing machines, and steam vapour machines are commonplace in the commercial cleaning world. Have you considered, though, investing in autonomous machines, like robot floor scrubbers or commercial robotic vacuums?
When you find ways to automate some of your cleaning processes, you free up your cleaners to do tasks that must be done manually. Reliable equipment will help your cleaners get the job done in a fraction of the time, which saves you money in labor costs.
When you use a commercial cleaning software like Swept, you can also ensure the right people are being assigned to every job by setting up Shift Labels.
With Shift Labels, you can keep track of locations where special equipment is used and schedule employees trained on that equipment. If you have a location where a robotic floor scrubber is used, for example, you can add the tag "Robotic Floor Scrubber" and schedule someone for the shift who's trained to use the machine.
And to ensure regular maintenance is being done, you can even create recurring checklists in Swept so your team never forgets. Plus, Swept allows your staff to report problems with equipment right away so they can be taken care of quickly!
Other Direct Expenses
There's a ton of administrative work that goes into running a commercial cleaning business. Aside from payroll and accounts payable and receivable, you have to factor in things like transportation costs, marketing expenses, and insurance premiums. These costs are factored into the price of your commercial cleaning contracts, but you still have to spend wisely.
Reviewing your books every month to see where your money is going—and how you can be more efficient—will help you tame your budget and maximize your profit margins. We encourage customers to get accounting advice to ensure they are properly submitting and tracking their business expenses. Don't forget, software for your business is a business expense! If you are paying for it on your personal credit card, make sure to let your bookkeeper know.
Investing in commercial cleaning software like Swept can make your business more profitable. It's not just a scheduling app; Swept helps you run your entire commercial cleaning business more efficiently from the palm of your hand.
From managing time tracking and payroll to letting you know when it's time to re-order supplies, Swept gives you the visibility and operational support you need to hit your profit margin goals.
Did you know we offer a free, no-obligation demo of our commercial cleaning software? Book yours today to find out how your commercial cleaning business can operate more efficiently.