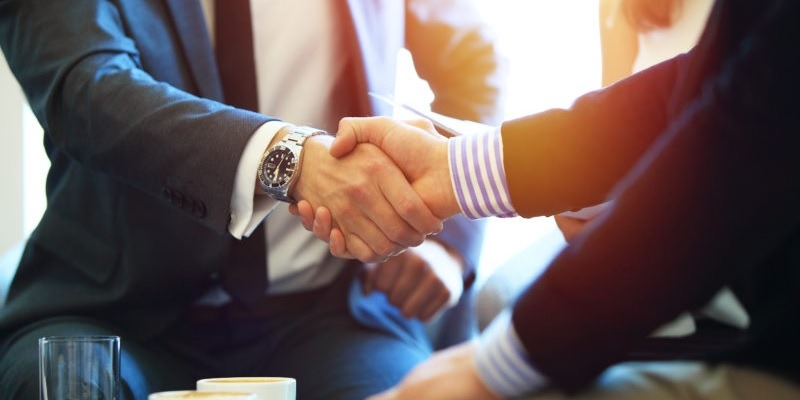 Commercial and residential cleaning services were experiencing above-average growth even before the COVID-19 pandemic, with hiring in the janitorial cleaning industries outpacing most occupations. While the average growth of all occupations in the United States is projected at 5% between 2018 and 2028, janitorial service occupations are expected to grow 7%. Approximately 90% of janitorial services involve home and office cleaning, showing that residential and commercial cleaning represents a large portion of the $35-billion annual revenue that janitorial services account for each year.
Since the janitorial services market is experiencing additional demand from the increased focus on maintaining sanitary public and private venues, finding ways to expand your clientele is especially important. If you are wondering how to get janitorial clients, the first step is to understand the importance of marketing.
Customer acquisition plays a central role in growing any business. Of course, it is crucial to always maintain excellent customer service for current clients. Finding new clients can occur in multiple ways, such as advertising or having current customers refer new ones. Digital marketing, such as using social media and adding content to your website, can be valuable tools for growing your business.
When you understand how to get janitorial clients, it can increase your customer base, profits, and market share.
Digital Marketing
Social media can help you reach new clients. Approximately 79% of Americans have at least one social media account, which means that utilizing social media is a useful way to reach new clients. With diligent monitoring of and engagement with all your social media accounts, you can improve connections with customers and potential customers. You can give away special coupons and offers for followers, which improves engagement and rewards followers. Share multiple forms of media, including videos and pictures, as this allows you to provide a portfolio of your work.
Followers can share your content with their network, which is a low-cost way to reach new customers. Social media ad campaigns are cost-effective and easy for novice users to create. When potential clients can see your past work, it increases trust and the likelihood that they will commit to services.
Showcasing your business on service websites like Home Advisor and Angie's List can also help convince potential customers to try your services for the first time.
Upgrading Your Website
Adding blog posts increases the amount of time that users spend on your website, which can improve the chances of visitors signing up for your services. The longer that website visitors stay on your website, the more likely it is that the visitor will convert to a sale. Because consumers increasingly rely on blogs for information, having one can increase trust and become a resource for visitors. When you are an authority in your field, customers are increasingly likely to rely on your business for information and to try out your services.
Making your website optimized for search engines increases your Google Rank, which in turn, increases your visibility. For example, if you have a janitorial company in Asheville, North Carolina, your business showing up on the first page of a Google search result when internet users search for "cleaning company in Asheville, NC" can increase your sales, traffic, and reputation.
Websites provide ways for consumers to find your business and learn about your services, as well as share your company with their network. An updated website can show potential clients that you are a reputable and reliable business. You can also share your work portfolio and post customer reviews.
Ultimately, your website can highlight what makes your business unique.
Engaging with Customers
One of the best ways to convince new clients to buy your services is when your customers share positive reviews of your company. Trying a product or service for the first time is a big decision, with consumers relying on various methods to check the business's reputation before engaging in a business transaction.
Positive feedback and happy customers show potential clients that you can meet their needs. Offering exceptional customer service increases the chances that clients will share their positive experience and convert new sales.
One way to improve engagement with customers is to make sure your current clients are happy. That means implementing quality control, which can be improved by using janitorial cleaning software. Another benefit of software is that it can help you track inventory, making it easier to ensure that each work site has access to the supplies necessary to complete the job. Janitorial software can improve communication, prevent scheduling problems, improve customer satisfaction, and streamline training.
The customer experience is essential because clients who have a positive experience are more likely to share positive reviews and refer new clients. Janitorial cleaning software allows managers to monitor worker progress, which can ensure that deadlines are met. Since janitorial cleaning software allows users to send pictures and videos, supervisors can make sure client needs are met before workers leave the site. This increases the potential for happy, satisfied customers.
Swept helps janitorial cleaning company operators achieve scalable business growth, improve their work/life balance, and spend less time managing cleaners and more time focusing on important business goals.
To learn how we can help you, schedule a free demo with our team today!