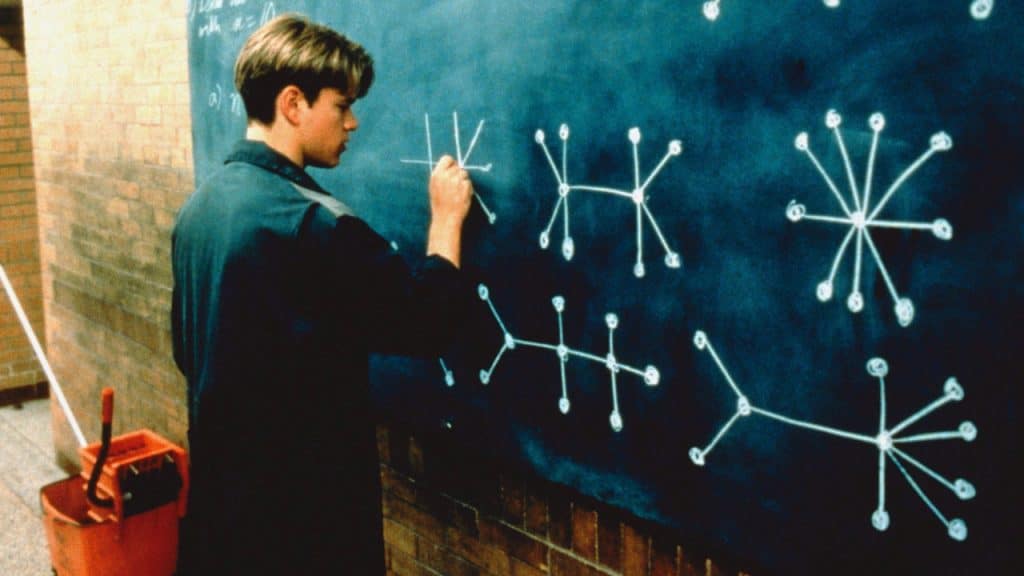 While the 2018 Academy Awards wasn't on everyone's radar this year, Swept's resident movie buffs made sure to tune in this past Sunday night.
So you can imagine how delighted we were to see the film that received the highly coveted Oscar for Best Picture is about a woman who works at a secret government laboratory as a….
**drum roll please**
You guessed it! A janitor!
This got us thinking…
How many other blockbuster hits and feature films are out there starring hard-working masters of the custodial arts?
Turns out, quite a few!
While this list isn't exhaustive, here are some of our favorite movie janitors of all time.
1. Carl Reed in The Breakfast Club
The Breakfast Club tops this list because it happens to be one of my personal favorite movies. In this 1985 drama featuring 5 high school students sentenced to an early Saturday morning detention, Carl the crabby, argumentative school janitor spends his days being tormented by the members of "The Breakfast Club." But Carl doesn't take their bullying lying down. At one point warning them "I look through your letters. I look through your lockers. I listen to your conversations, you don't know that but I do. I am the eyes and ears of this institution, my friends." Interesting, John Kapelos who played Carl also starred in the movie that received the Oscar for Best Picture at the Academy Awards this week — keep reading!
2. Vincent Freeman in Gattaca
In a futuristic world where reproductive technology (ie. genetic mutation) clearly separates the perfect from the imperfect, a simple janitor with a poor health record and a short life expectancy isn't likely to achieve his dream of going to space. That's the reality for Vincent Freeman, played by actor Ethan Hawke, until he begins cleaning Gattaca Aerospace Corporation and gains access to the genetic material of Jude Law's character: former swimming star Jerome Eugene Morrow. Despite its all-star cast, this sci-fi film didn't do so well at the box office. It did, however, receive positive reviews from critics and an Oscar nomination for Best Art Direction in 1998.
3. God (In Janitor Form,) In Bruce Almighty
In this 2003 blockbuster comedy Morgan Freeman stars alongside Jim Carrey to tell the story of Bruce Nolan, a TV news reporter (played by Carrey) who gets fired from his job and blames God for his misfortune. God, played by Morgan Freeman, then comes to earth (disguised as an office cleaner) and gives the man the opportunity to be him for one week. The result is a mess of problems and heartbreak most janitors aren't prepared to clean up! Interestingly, Jim Carrey actually worked as a janitor himself before getting into acting!

4. Joe Dirt in Joe Dirt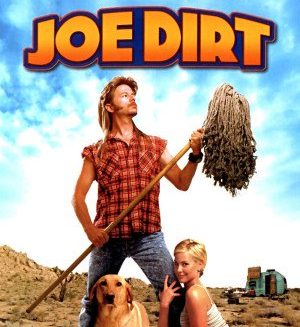 This rags to riches story begins with a down-on-his-luck janitor named Joe, who was abandoned by his parents at a young age. Joe lands his first janitorial job while on the road to finding his long-lost family, but it isn't until he begins cleaning a radio station in Los Angeles that he becomes an overnight media sensation and ultimately finds his parents through his newfound fame. Unfortunately, the role of Joe Dirt didn't get actor David Spade any Oscar nods, but it was fairly successful at the box office.
5. Argus Filch in the Harry Potter Series
Though Argus Filch, played by actor David Bradley, was supposedly employed by Hogwarts School of Witchcraft and Wizardry to keep the castle clean and tidy, you'd be hard-pressed to find him doing much cleaning in any of the 8 Harry Potter movies. Instead, he could usually be found skulking around with his cat Mrs. Norris, looking for opportunities to tattle on students who were up to no good. And while he certainly makes a good whiney, cantankerous squib, you may also recognize Bradley as the much cooler (albeit equally as cranky) Lord Walder Frey in Game of Thrones.
6. Lee Chandler in Manchester by the Sea
If you haven't seen Manchester by the Sea, be sure to have a box of tissues close at hand when you do. This film tells the story of Lee Chandler, a janitor and handyman who lives alone in a basement apartment after losing his children to a house fire that he accidentally started, and his marriage as a result. It's not exactly a pick-me-up, but it did sweep the 89th Academy Awards with two wins (Best Original Screenplay and Best Actor) and four other nominations (Best Picture, Best Director,, Best Supporting Actor, and Best Supporting Actress.)
7. Melvin Ferd in The Toxic Avenger
The title says it all: Melvin, a skinny nerd working as a janitor at a health club is tormented by the club's members to the point of being chased out a window of the building and into a container of toxic waste. But somehow even that isn't enough to make him quit — instead, he returns to his custodial duties (after hours this time) as a disfigured creature with new superhuman strength and a penchant for cleaning up crime. Melvin takes to the streets to ensure justice is served — killing criminals and leaving a mop on their faces as a call sign.
Sadly when Melvin, now seen as a hero and referred to as "The Toxic Avenger" or "Toxie" tries to return home, his mother is afraid of him and won't let him in the house, forcing build a makeshift home in a junkyard. The Toxic Avenger received mixed reviews but nevertheless, resulted in three sequels and an animated series.
8. Will Hunting in Good Will Hunting
Written by Matt Damon, the story of Will Hunting, a young laborer from the rough streets of South Boston, has become a classic since it's release in 1997. When Hunting, an undiscovered mathematical genius connects with a renowned math professor at the school where he cleans, his world is changed forever. With a Rotten Tomatoes score of 97%, this is another janitor-starring film that cleaned up at the Oscars, winning two awards (Best Supporting Actor and Best Original Screenplay,) and receiving a whopping 7 other nominations (Best Picture, Best Director, Best Actor, Best Supporting Actress, Best Film Editing, Best Original Score, and Best Song.)
9. Nine Ball (AKA Angela) in Ocean's Eight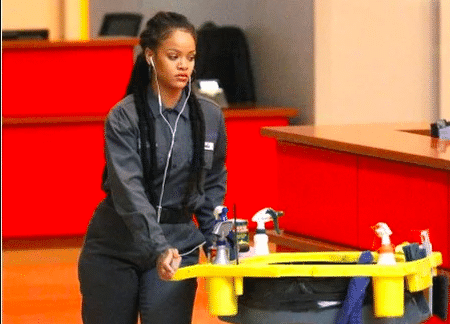 A spin-off of the Ocean's Eleven series, this upcoming film with an all-female cast is set to be released in June of 2018. While we don't know a whole lot about her role yet, Rihanna has been photographed on set in a janitor's jumpsuit with Angela on the name badge. However, because director Gary Ross has described it as "very much an extension and a continuation" of the original heist trilogy we have a feeling that might not be her real name. In fact, Wikipedia lists her character as Nine Ball. We're excited to see this singer turned actress take a turn with a mop and broom, even if it is only a disguise in the movie.
10. Elisa Esposito in The Shape of Water
Last but not least, this year's Academy Awards Best Picture winner, The Shape of Water. Inspired by The Creature From The Black Lagoon, The Shape of Water is about a woman named Elisa Esposito who was found in a river as a child, orphaned, and with wounds on her neck. She is mute, and as an adult works as a cleaning woman at a secret government laboratory during the Cold War. Elisa's life takes a turn when she befriends a human-like amphibian that is delivered in a tank to the facility at which she works. The Shape of Water received a leading 13 nominations at the 90th Academy Awards and won four (Best Picture, Best Director, Best Production Design, and Best Original Score,) and appeared on many critics' year-end top-ten lists.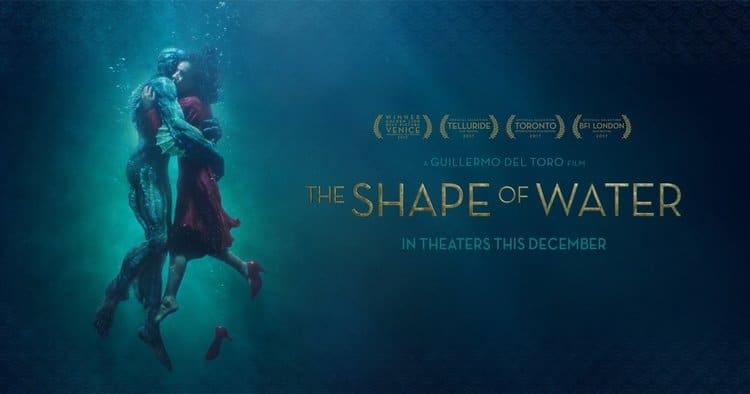 Do you want to hire superstar janitors for your cleaning company?
We know that finding great cleaners takes precious time away from your customers. Here are some of the tools and resources we've created to help you improve your hiring process so you can spend less time posting job ads and more time growing your business. Check out Swept's Janitorial Hiring ToolKit!
Swept is dedicated to highlighting inspirational stories like this that touch everyone in the janitorial industry. Having started as a commercial cleaning company ourselves, our hearts go well beyond the janitorial software we offer. Learn more about Swept's cleaning company software here. And if you want to know more about helping cleaner retention (because isn't it the cleaners who we really want to inspire?), check out some of our content on the Dream Manager Program… and to keep up on all the trends in the janitorial services industry, subscribe to our blog!