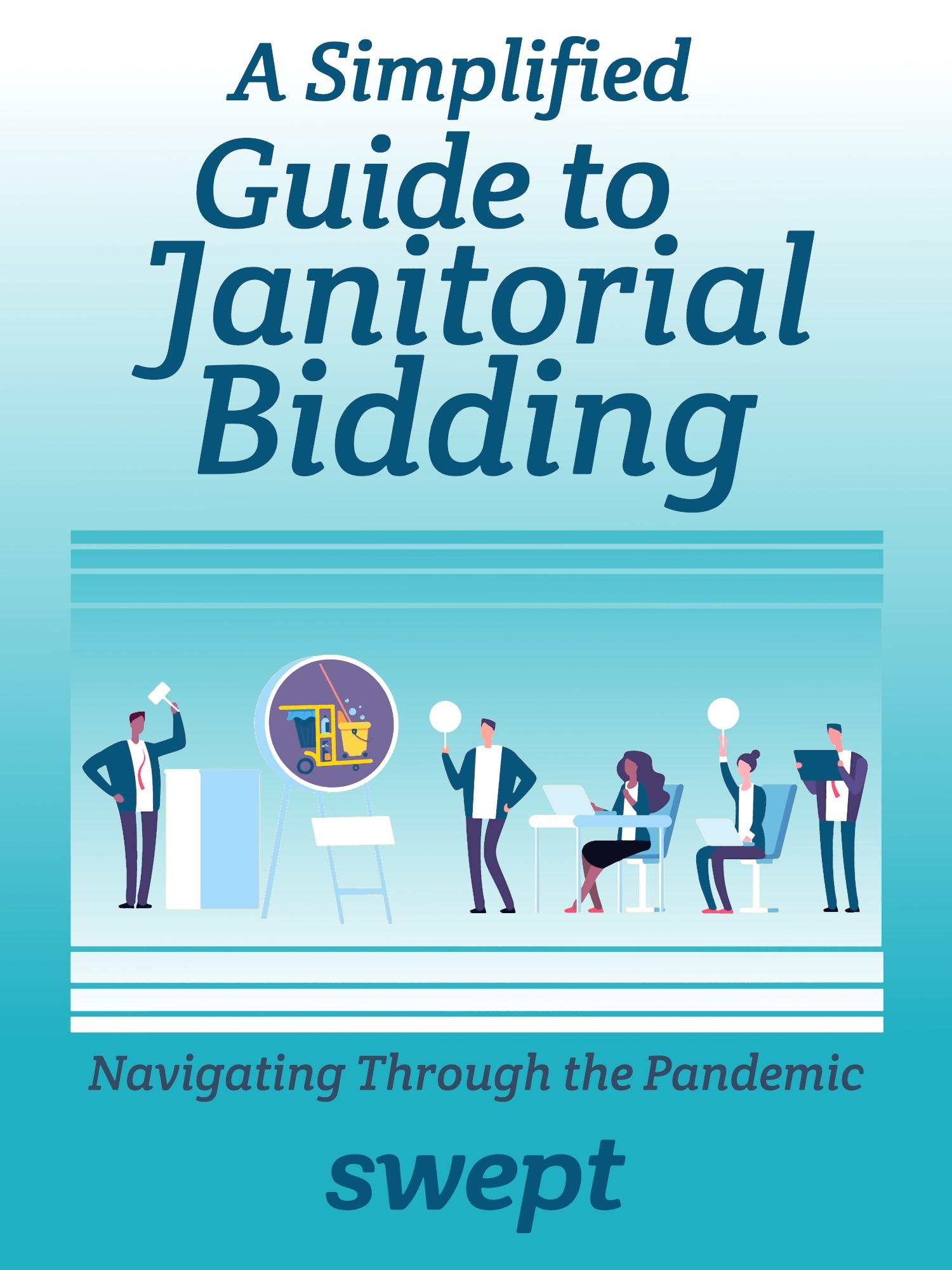 Introduction
In the commercial cleaning industry, few things can be as stressful as bidding on a new location. It is not only time consuming, but steep competition can often make bidding a "race to the bottom". Where two companies try to bid as low as possible in hopes of scoring a new contract. As you can imagine, the heightened quality demand, and need for more transparency of supplies, more deep-cleans, and more disinfection, due to the worldwide pandemic, has done very little to improve the process of bidding for janitorial contracts.
The pandemic changed the way the world looked at cleaning practices and protocols. As cleaning staff continue to be essential workers, organizations like the Worldwide Cleaning Industry Association (ISSA) have continued to release updates, information, and resources on how businesses can safely re-open. They also share how commercial cleaning companies can manage the new, stricter standards for cleaning and sanitization. There is a positive aspect to these sweeping changes though, there is now a huge opportunity for cleaning companies to prove their value and importance. Over 50% of janitorial companies say they don't know how they can articulate what differentiates them from their competition. And finding that unique feature can be a difficult process.
With these recent and ongoing changes in mind, companies must pivot to reevaluate if current contracts meet the changed needs of customers, and how to approach new clients. Swept wants to help you seek out new business, and be confident in providing cleaning quotes.
Further Reading: Dealing with the challenges of hiring professional cleaners post-pandemic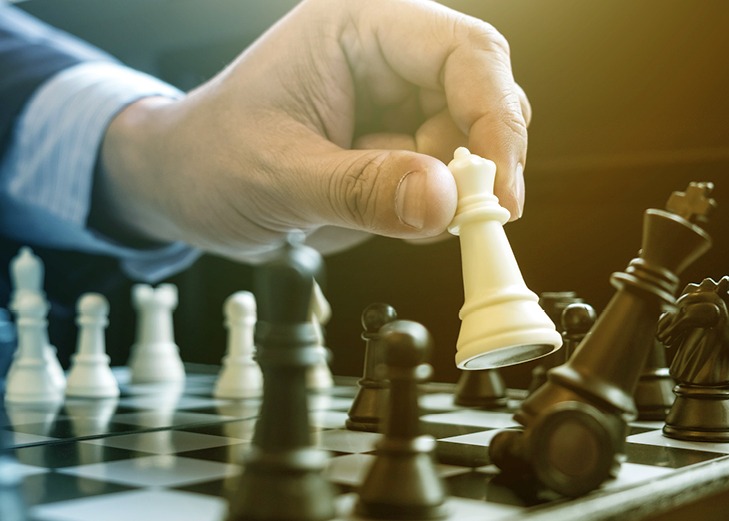 How Has Bidding Changed?
Education
Bidding on new business is a whole different ballgame post-pandemic. Before you're ready to bid on new business, it's most important to make sure your team is highly educated about new protocols, new approved disinfecting supplies, and new safety procedures. Remember, the top priority is to make the client feel safe, so you need to know your stuff, and be legitimate. These new bids are not something to rush into! The janitorial services industry has now become a highly important element in getting the world back to normal. There are plenty of resources and training available to get up to speed. Once you feel you're there — THEN it's time to get bidding.
Your New Costs
There's another reason not to rush the bidding process — your revenue. Once you've fully educated yourself on how the cleaning processes and protocols look for this new normal, take into serious consideration the amount of time, materials and people it's going to take to achieve and maintain these new standards. (We'll help you with calculating supply costs and margins later in this guide.) Don't low ball, most clients will now value safety over price point, if they understand that the new cleaning protocols are in place to help society get back to normal and businesses to stay open. Everyone wants to see the economy thrive.
Which Industries Are Impacted Most
If you're looking for opportunities to build new relationships and grow, look to the industries that are opening back up that will need a serious amount of sanitization efforts, like fitness centres, healthcare facilities, restaurants and offices. These are all places where human interaction will take place and the strictest sanitization protocols will no doubt be needed. For example, as some companies transition back to having more people work at the office, new office cleaning contracts may be up for grabs. These industries want to get back to work safely, and need your help to do that. Expect public facing spaces to require much more regular and involved cleaning (and disinfecting) than what you provided before the pandemic.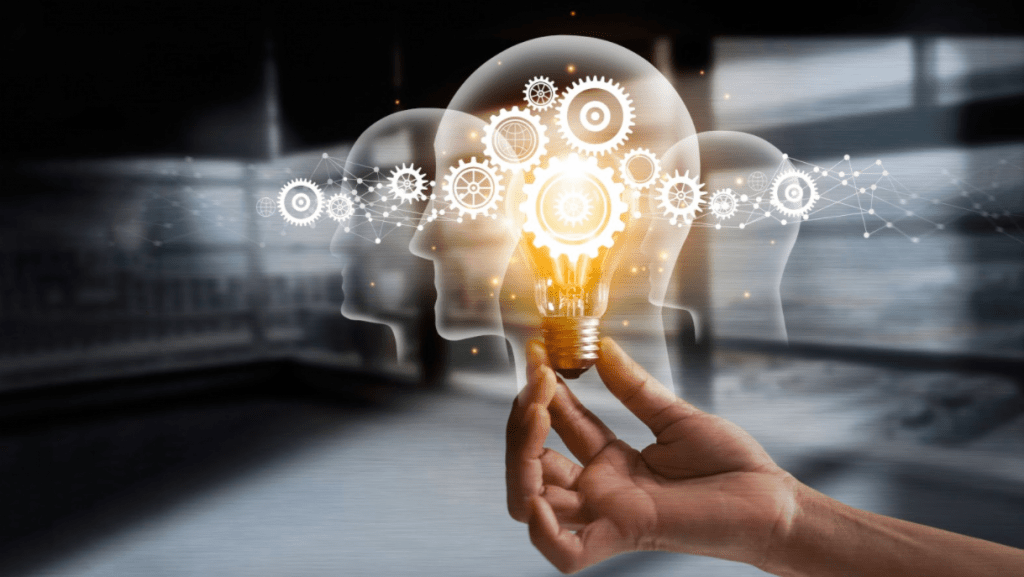 Customize Your Approach
A great way to capture the attention of potential new clients is to customize your approach. Get to know what the new cleaning protocols look like for each industry and outline these specific efforts in your sales pitch. Address their pain points right away and let them know you understand their challenges, then outline how you have solutions. Have honest conversations with your clients about keeping both your cleaners safe and their employees safe—into the foreseeable future. These new standards aren't going anywhere anytime soon, as the pandemic has changed the way everyone thinks about cleaning.
Resource from Swept: Looking to get a few bids off quickly? Try using our bidding calculator.
Best Practises for Conducting a Walk-Through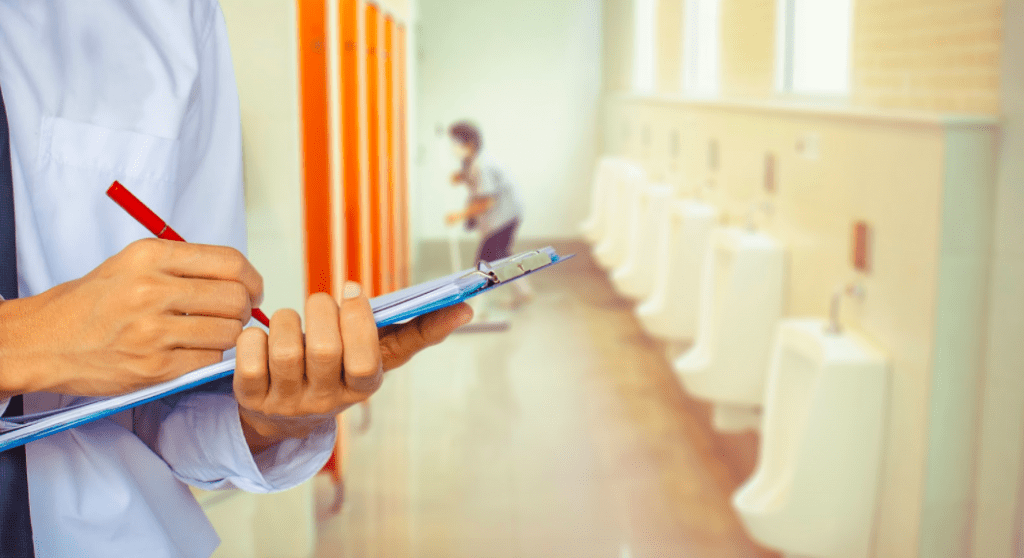 Do Your Homework – There's nothing more unprofessional than meeting a client for the first time and not knowing anything about them. It goes without saying that research is needed to put together an accurate proposal for a client, which is why you're on the walk-through, but prior to that you need a good understanding of who you're dealing with. Look into both the client and industry and be well-versed with their pain points and challenges. Know the name of the person you're meeting, triple check the company name (you don't want to mess that up) and know what their role is within the organization. Have notes ready on why they're looking for a cleaning company in the first place.

Be Personable – Let this potential new client know that you're excited to meet them by smiling and being genuine. Remember, you are trying to win new business. The first in-person meeting is a huge step toward building a relationship and earning trust. Upon arrival, be sure to ask the client if they'd like to jump right into the walk-through or sit down and talk first.

Use a Checklist – There are a lot of things to consider before, during and after conducting a walk-through. To keep everything top of mind, try using a checklist. The checklist that we've designed is a great tool to stay super organized and make a great first impression.

Take Charge – Don't be afraid to get the answers you need — after all, you are there to learn about the building and the client's needs. Start by taking a look around the building when you arrive. Is there a dumpster? A security system? Asking these important questions will show that you're paying close attention. Be sure to take photos if the client is comfortable with that.

Ask the Right Questions – Getting to know the client is the best way to put together a winning sales pitch. Make sure you've already developed the right questions to ask on your checklist so you don't overlook anything. Make lots of notes from the answers! No potential client is going to look down on you for wanting to know their spaces in-depth. Quite the contrary, you'll look more engaged and legitimately interested in their needs!

Make Your Company Stand Out – As mentioned above, this is a challenge shared for many cleaning company owners. How do you stand out in a crowd? Well there are a few ways to achieve this. First and foremost is confidence. Confidence comes from being prepared and knowing your stuff. You've done your homework on the client, ensure you and your team are trained in the changing protocols, equipment and supplies (more on that to come)! Additionally, if your company has a competitive advantage, like using a cleaner app, show them how this tool allows you to communicate with your team and your clients, know when they were onsite and track the time it took to clean their space. Continue to differentiate your company from the competitors by asking questions about how the competition could address pain points and challenges without that kind of technology on hand.

ACCESS THE BIDDING CALCULATOR HERE

Understanding Cleaning Protocols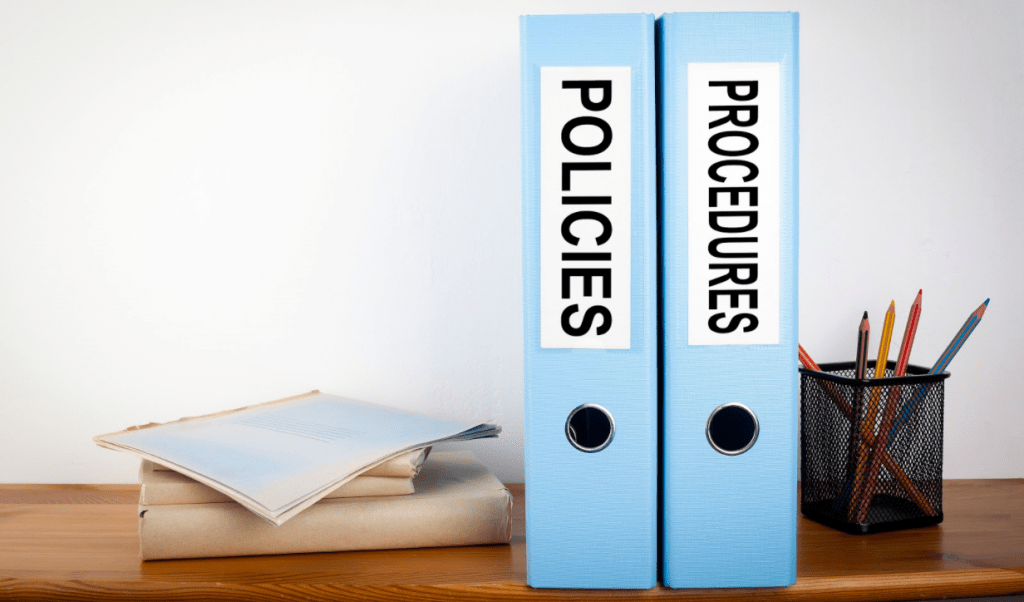 There's no wiggle room for understanding the new cleaning protocols, procedures, and supplies in the post-pandemic world. This is your industry and you need to be the pro, helping clients feel safe. Basic protocols include:
Surfaces that have frequent contact with hands should be cleaned and disinfected minimum of twice per day. (ie. – doorknobs, elevator buttons, light switches, toilet handles, counters, handrails, touch screens and keypads.)
Use only EPA-registered cleaning chemicals.
Follow manufacturer's instructions and check expiry dates of cleaning products.
Follow any additional protocols an organization may be looking for.
Here are additional protocol-related topics on which you'll need to be an expert:
Risk Assessment
Cleaning companies will need to know how to do site-specific risk assessments in order to decide the frequency of cleaning that's needed to uphold the new standards. Factors like which areas are used by employees, how often, and for how long will help to assess whether cleaning and disinfecting is needed once per shift, or hourly, for example. The ISSA have developed a thorough tip sheet on conducting a risk assessment.
Approved Cleaners and Disinfectants
There is an up-to-date list of all the United States Environmental Protection Agency's (EPA) approved disinfectants for use against COVID-19, available on their website. It's your job to stay current with this list and ensure clients you're using approved chemicals, and safely. You can also check out similar lists of supplies and procedures from the CDC (Center for Disease Control), and the WHO (World Health Organization).
Training and Education
Cleaners will need ongoing training and education on not only government health official recommended protocols, but safety procedures for using approved disinfectants. Developing safety protocols around using approved chemicals include things like what personal protection equipment needs to be worn, cleaning methods, and any other related concerns. Storage, maintenance and use should all be part of the training procedures. This information should be provided by the manufacturer of the EPA-registered disinfectant. The ISSA also offers online training courses.
Auditing and Review
To ensure that approved disinfection and sanitization standards are being met, some kind of review process needs to be developed. This should be ongoing and clearly scheduled, and any needed changes should be documented and implemented immediately.
Resources
Safety Alliance of BC
Public Health Ontario
ISSA
Further Reading: How to Clean Fitness Centres
Service Add-Ons: Disinfecting, Sanitization
Let's face it — your clients' needs have likely changed due to the pandemic. Now is the time to reassess your existing contracts and offer add-on services for disinfecting and sanitizing that meet the new health standards.
What can I do if clients expect me to add these on for free?
In a post-pandemic world, we'd like to think that clients will be more understanding about the needs of proper sanitization and the extra effort that is required. If that's not the case, an in-person meeting with the client to discuss in detail what is now needed (because you're the pro after all) should be effective in getting the message across. A new walk-through (risk assessment) could easily illustrate to your existing clients that much more time and effort will be needed in order to reach the new standards.
How should I price out these service add-ons?
Additional disinfecting and sanitizing to meet the new recommended cleaning protocols should be priced out accurately. In the next chapter we talk about calculating the supply costs and margins for your cleaning quote. If you need additional help — check out the Swept bidding calculator.
What if my clients need additional disinfecting and sanitizing but don't want it?
Most owners and managers will recognize that new protocols need to be put in place in order for their employees to go back to work safely. Alternately, it's not ethical to put your cleaners at risk by working in an environment where COVID-19 protocols are not being met. An honest meeting with your client to discuss the risk involved in not following the new health standards should lead to them understanding that the new protocols are non-negotiable, and the best thing for everyone involved. Remember, you're the cleaning industry expert and they should value your opinion.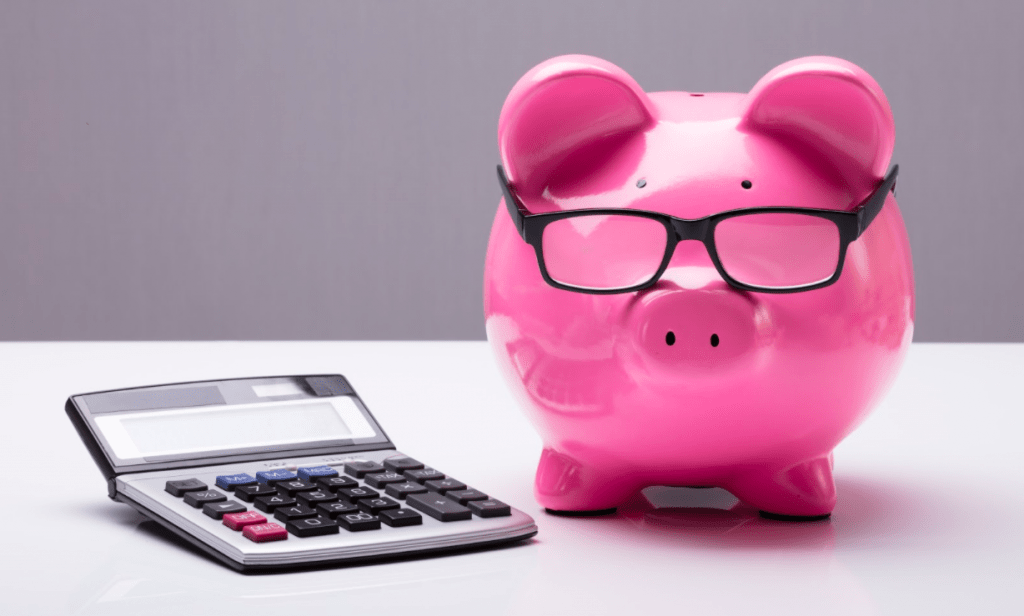 Calculating Supply Costs and Margins
First, Who Supplies What?
Scenarios can differ from client to client for who is responsible for purchasing the supplies. In certain instances, the client may want to buy the cleaning supplies. When bidding on new business, this can be an opportunity to differentiate yourself from competitors — if you have access to bulk purchase pricing, you can offer to buy the supplies at a better price for the client. Take every chance you have to set yourself apart!
Costing Supplies
While there are various approaches to costing supplies for a bid, the most common strategy is to establish supply costs as a percentage of the overall contract. For example, you may have calculated that supply costs are 4% of the overall contract value, and you want to mark up costs by 30%. Remember — costs of supplies aren't just the price you pay for them, they have to be stored as inventory, distributed to job sites, etc. Taking the time to understand all of the cost drivers is critical for ensuring the job you are bidding on will actually be profitable for your business.
Margins
To make money it is absolutely crucial to understand your profit margins. Before bidding on any new piece of business, you must have a handle on your expected margins. In the most simple sense of the term, margins are the amount by which your revenue exceeds your costs. Prior to bidding on a new contract you should fully understand fixed and variable costs associated with that contract.
Helpful Tools
We know that not every cleaning company owner has had the time to properly consider their profit margins, and that many feel rushed into bidding in order to get ahead of the competition. If the margins don't make sense, certain contracts aren't even worth bidding on. If costing and calculating margins seem overwhelming, a tool like the Swept bidding calculator can save you time figuring out if a potential new contract will be profitable.
Summary
While this pandemic has certainly changed the way we all live on a daily basis, and the way we engage with public spaces, there is a silver lining. For the janitorial industry we can finally see that cleaners are now widely looked at as essential workers. This is something we already knew of course, but we're glad others are seeing it now too! The value of cleaning companies, what they do, and the knowledge and expertise they bring has risen significantly. There are vast opportunities now to not only capture new business but to reassess current contracts to ensure that the new needs are being met, and that higher standards can be achieved. This is a growth period for the professional cleaning industry and an opportunity to reach your sales goals, or maybe even expand them. Remember to start all of your bidding efforts with education. To position yourself as a leader and resource in your industry when it comes to post-pandemic protocols can and will be an asset to growing your business during this unprecedented era. Happy bidding, and stay safe!
Swept is dedicated to highlighting stories that touch everyone in the janitorial industry. Having started as a commercial cleaning company ourselves, our hearts go well beyond the janitorial software we offer. Learn more about Swept cleaning company software here. And to keep up on all the trends in the janitorial services industry, subscribe to our blog!