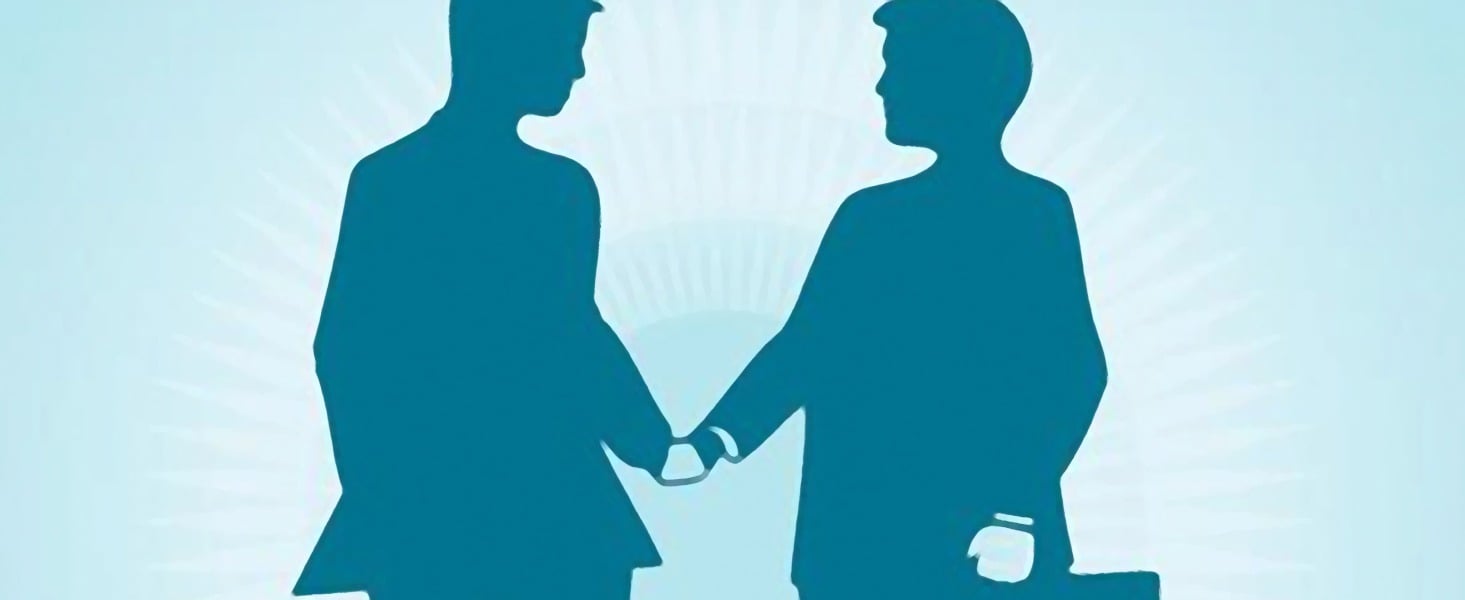 12 Most-asked questions that cleaning service prospects are likely to ask a cleaning service. Vital information for janitorial and commercial cleaning business owners to be prepared for sales meetings and pitches.
Here are the most relevant questions to keep in mind while preparing your sales pitch for your next meeting:
Question to Ask Cleaning Service #1 - How long have you been in business as a cleaning service company, and do you specialize in working with certain types of clients?
Select a cleaning company that has been in business for a while. They're more likely to have their process figured out, so you're less likely to run into problems.
Ideally, your cleaning company has experience working with businesses similar to yours so they know what to look out for and provide the proper training to their employees.
Question to Ask Cleaning Service #2 - Do you screen your employees and do background checks?
All commercial cleaning companies should screen their employees for drug use and verify that they don't have a criminal history.
They should also confirm each new hire's employment history and check references to ensure they're building an experienced and trustworthy team.
Question to Ask Cleaning Service #3 - Do all your employees go through a training program?
To make sure that any employee sent to a job site can deliver a service that meets a certain quality standard, it's an important question to ask the cleaning service company if they provide training to all new hires.
In addition, if your facility has unique requirements, you should look for cleaning companies that provide employee training that's geared toward your industry's unique needs.
Question to Ask Cleaning Service #4 - Do you have a quality assurance process?
Another important question to ask a cleaning service company is how the cleaning company proactively tracks and manages the quality of their employees' work.
For instance, some companies use a janitorial software application to facilitate problem reporting and an app to communicate information gathered from janitorial inspections so managers can monitor and resolve issues quickly.
Question to Ask Cleaning Service #5 - Are you insured?
Make sure your office cleaning company has the proper insurance required by your state's regulations.
Typically, a commercial cleaner should have general liability insurance, worker compensation insurance, automobile liability insurance, and umbrella coverage.
Hiring an uninsured cleaning company may save you a few bucks, but it may cost you dearly if an accident occurs while a cleaner is working in your office.
Question to Ask Cleaning Service #6 - What's your employee turnover rate and what will you do to ensure that any new or substitute cleaner will know what's expected when cleaning our office?
Ideally, you'd get the same cleaners every time to ensure a consistent quality of service.
When a team of cleaners gets to work at your facility long-term, they'll come to understand your specific needs and deliver a higher level of service with fewer problems.
You'd have a better chance of getting the same cleaners if a company has a low turnover rate.
You'd also want to make sure that if there's a change in staffing, the new cleaners will know exactly what to do when cleaning your office
Question to Ask Cleaning Service #7 - Do you provide a contract?
Some companies want to sign a contract, while others don't want to be bogged down so they can be more flexible with their cleaning needs.
Consider if signing a contract is right for you to give you the protection and flexibility you need.
If you sign a contract, make sure to get all your questions answered to your satisfaction before making a commitment.
For example, do they offer a satisfaction guarantee? What happens when an error occurs? Would they send someone immediately to remedy the situation? Would they offer credit if any work is below the expected quality?
Question to Ask Cleaning Service #8 - What are your rates?
It's not just about dollars and cents.
The janitorial business is very competitive and some companies would put in a low bid just to win the business.
If one company charges half the price of another for a similar service package, you may want to find out why.
Ensure you understand what kind of packages a company offers, how many employees will be cleaning your office, how long that will take, and the detailed list of covered services.
Don't be tempted to select the company that offers the lowest price. Instead, evaluate the packages and select one that'd deliver the best long-term experience.
Question to Ask Cleaning Service #9 - How do you take payment and when do you bill?
You don't want to be spending hours paying bills, right?
Find out if you can set up an ongoing electronic payment so you don't have to worry about getting bills in the mail and writing a check (and licking envelopes) every month.
You may also want to ask about their billing cycle to make sure it works with your business.
Question to Ask Cleaning Service #10 - Do you have an effective system in place to communicate problems and requirements to your cleaners?
Your cleaning company should be able to communicate issues or client requests to their cleaners in real time so they can deliver the most responsive service.
Make sure your cleaning company has a system in place to communicate with employees when they're on-site to relay the most up-to-date instructions.
Question to Ask Cleaning Service #11 - How can I reach you to report a problem with your cleaners?
Your cleaning company should have a process in place for you to contact them easily whenever a problem arises.
Well-run cleaning companies use janitorial software to coordinate all client communications. You can use an app to reach managers via calls or messages to make sure all tasks are performed to your satisfaction.
Question to Ask Cleaning Service #12 - Do you use janitorial software?
The use of janitorial software is a good indicator that a commercial cleaning company takes servicing its clients seriously.
It allows a cleaning company to communicate with its clients effectively and manage its employees efficiently to deliver the highest quality and most responsive service.


Never Stress Over Getting New Commercial Cleaning Contracts Again!
Leading cleaning service providers are using janitorial software applications to communicate with clients and manage their teams effectively.
Wouldn't you prefer to manage all the cleaning tasks with just a few taps and swipes on your smartphone?
What's Expected in a Janitorial Service Site Inspection?