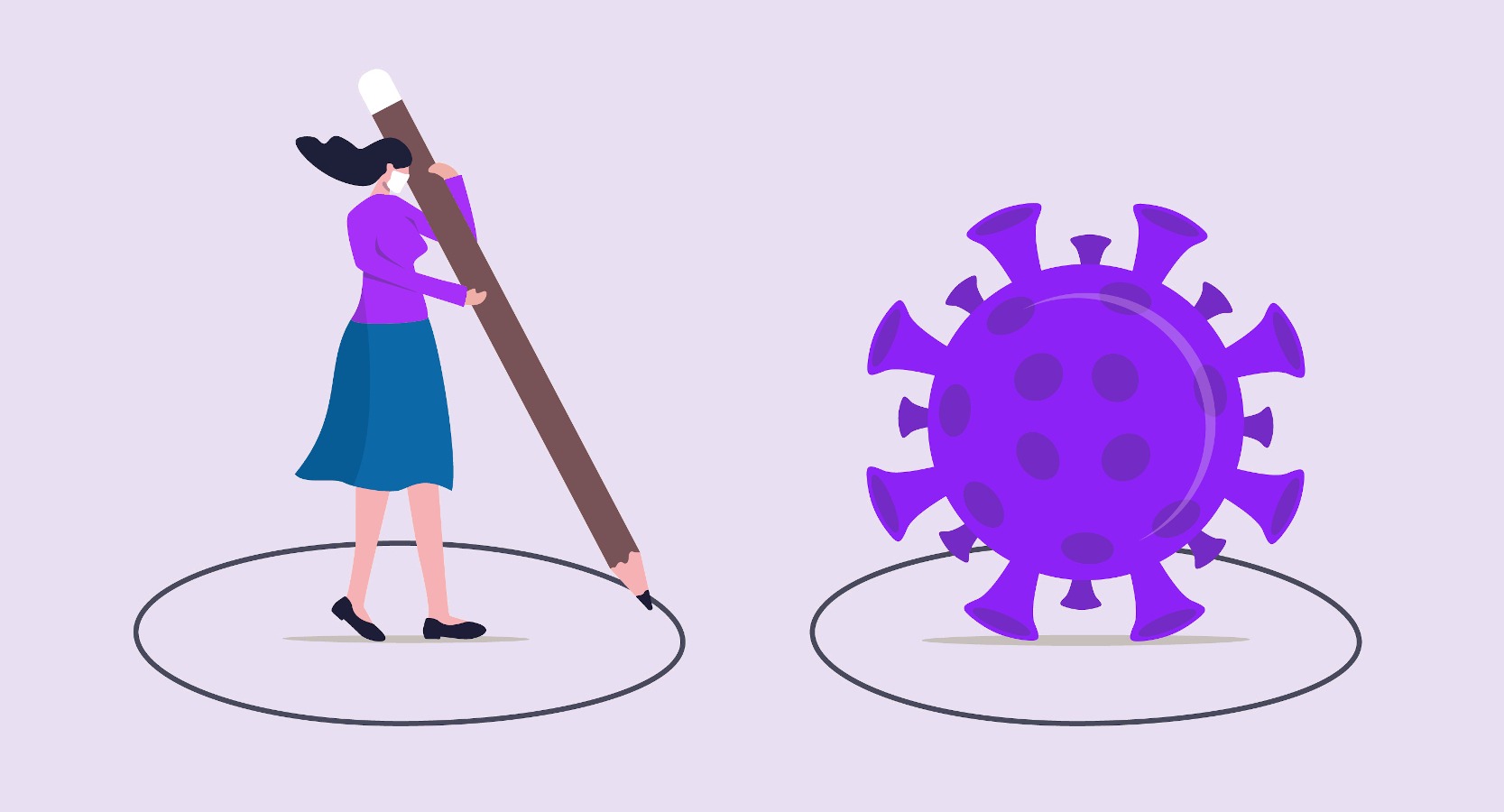 Safety First, During, and After
Swept, CEO/Founder of Rozalado Services, Ricky Regalado, and 3 of his most informed clients sat down for a roundtable discussion on the topic of present, ongoing, and future efforts to create safe spaces for janitorial companies, their clients, and the general public.
Our guests/experts are:
Steve Fiorentino – Parker Restaurant Group speaking about safety practices in and around the food-service industry.
Pryce Williams of Oak Street Health will be speaking on the very intense process of keeping the public and private healthcare sector disinfected and most of all, reassured.
Jon Talbot of Charter Fitness will be speaking of the great lengths the fitness sector will need to go to keep the public safe in a sector that typically is very high in human contact.
It occurred to us that different areas of public-facing industries may have different needs when it comes to creating not only safe and effective environments, but also creating the feeling, and reassurance that people need. When the general population starts venturing into public spaces, it's our industry's duty to make them feel as safe as they are.
Transparency, confidence, and personal safety are paramount, but if you want to get into the details of specific commercial spaces like Healthcare, Food-Services, and Fitness sectors… Watch the replay of our webinar HERE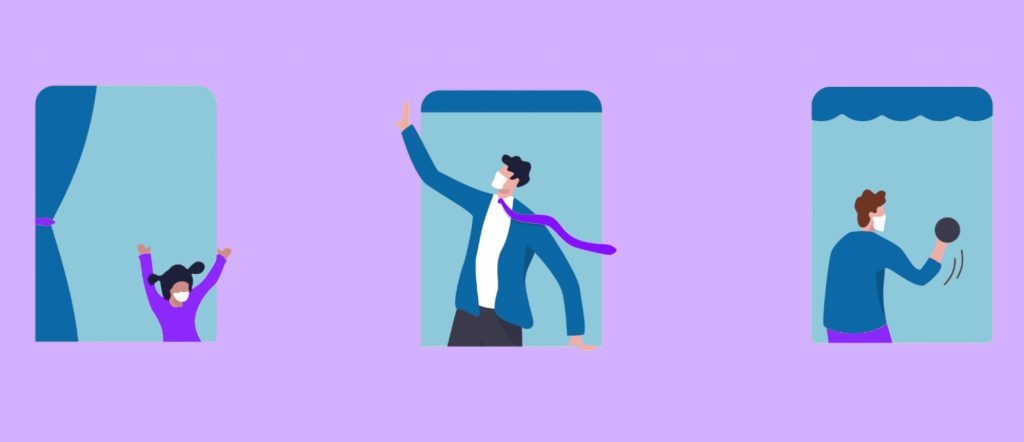 Now aside from the incredible advice and anecdotal information provided by industry experts in our webinar, we want to be sure to provide as much value as possible with each blog we publish. We've shared information from the US government and CC in our previous blogs, and we make sure to keep our eyes peeled for new or more up to date information from these sources.
The United States Environmental Protection Agency published all new guidelines for COVID fighting products
as well as safe use practices. So be sure to check out the most up to date list of US government, FDA, and CDC approved disinfection products for cleaning public spaces HERE.
Let's be honest here though folks, proper disinfecting alone isn't going to cut it as the world reopens.
We need to BE safe, and equally important we need to FEEL safe. Remember, as a janitorial company, if you have cleaners dressed up in full-on hazmat suits, like the apocalypse is upon us, you will only succeed in scaring people back into hiding.
You've heard of Groundhogs Day? Well to run with an analogy, consider us all like the groundhog. We've all been in isolation for so long, that when we do emerge, we are going to be timid, and fearful of everything that isn't brimming with safety and confidence. Aside from health, we need to be doing our part to stimulate our economy again, so that we can all have a society to go back to once this is all over. The best way to do this? Don't scare everyone back into hiding. The way to do this? Education, trust, transparency, and confidence. We can't stress this enough!
So with that first point in mind; Education!
We will do our best to fill all of our content with industrial-mop-bucket-sized loads of up-to-date educational reading material! Here's a bit more for you:
Education / Training
The United States Environmental Protection Agency has provided this lovely infographic for steps to disinfection The United States Environmental Protection Agency has provided this lovely infographic of public spaces. Though it may be rudimentary compared to what some spaces will be using, it is a good reminder sheet for cleaners AND the general public (ie, for your clients to be aware should they need to disinfect between cleanings). It might be a good idea to create a similar one-sheet specific to your business until your cleaners are comfortable with new policies and procedures.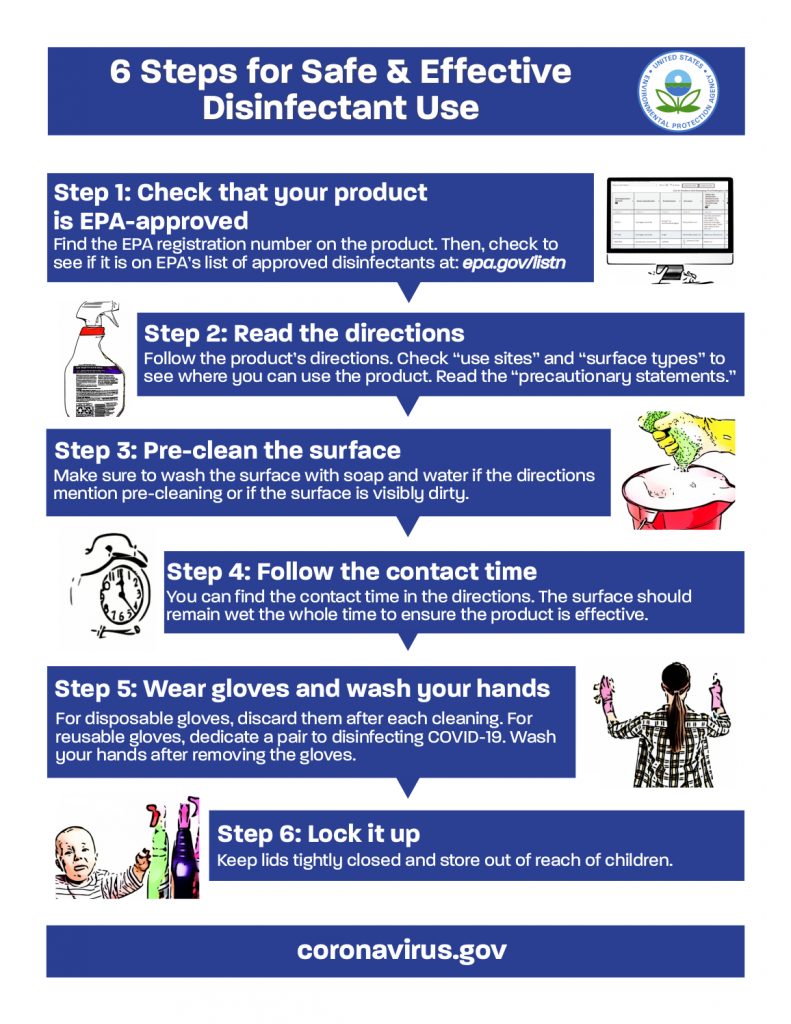 In addition to this helpful infographic, the CDC has begun to roll out reading material to help public facing sectors of business (and essential services) with mitigation tactics. The purpose of these tactics and procedures is to ensure that if and when a potential second wave of COVID hits, there is a maximum degree of awareness and preparation to keep damage/infection to a minimum.
Download the CDC's Implementation of Mitigation Strategies for Communities with Local COVID-19 Transmission PDF HERE!
We hope that this has brought some much-needed reassurance to you and your commercial cleaning company!
We really felt that the knowledge and experience shared by Ricky Regalado, Steve Fiorentino, Pryce Williams, and Jon Talbot can be as helpful for you as we feel it is for us. and don't forget you can:
Check out the original webinar replay here.
Want to read some more experts weighing in on topics such as bidding, or supplies in a post-covid world? We've got some rich content just waiting for you Here (BIidding), and Here (Supplies)!
We've always known cleaners were undervalued heros, and finally, the rest of the world is seeing how important the work they do truly is. We want to continue to enable you and your teams to stay safe and keep our communities safe.
It is a time where it may be difficult to separate fact from fiction, but we all need to be dedicated, diligent, and believe that things will be changing in a positive direction soon.
In reaction to the global issue, the expected levels of sanitation have been raised across the board, and we're guessing that these levels will stay elevated for years to come. The best move is to adjust to the changes now and to put long-term plans into place to make these practices your "new normal". Again, we'll be here throughout this journey to support you. We'll also be making important changes in order to stay current, adapt easily, and be in a position to help. We have your back!
Swept is dedicated to highlighting stories that keep everyone in the janitorial industry as up to date on world events and in-the-know as possible. Having started as a commercial cleaning company ourselves, our hearts go well beyond the janitorial software we offer. Learn more about Swept's cleaning company software here. And to keep up on all the trends in the janitorial services industry, subscribe to our blog!
Curious what actions your janitorial company can make toward adapting to this fast-changing market? How to improve your communication and message in times of hardship like this, and finding the right service to provide to meet the pain-points currently in high demand? We've got the right place to start your search right here!