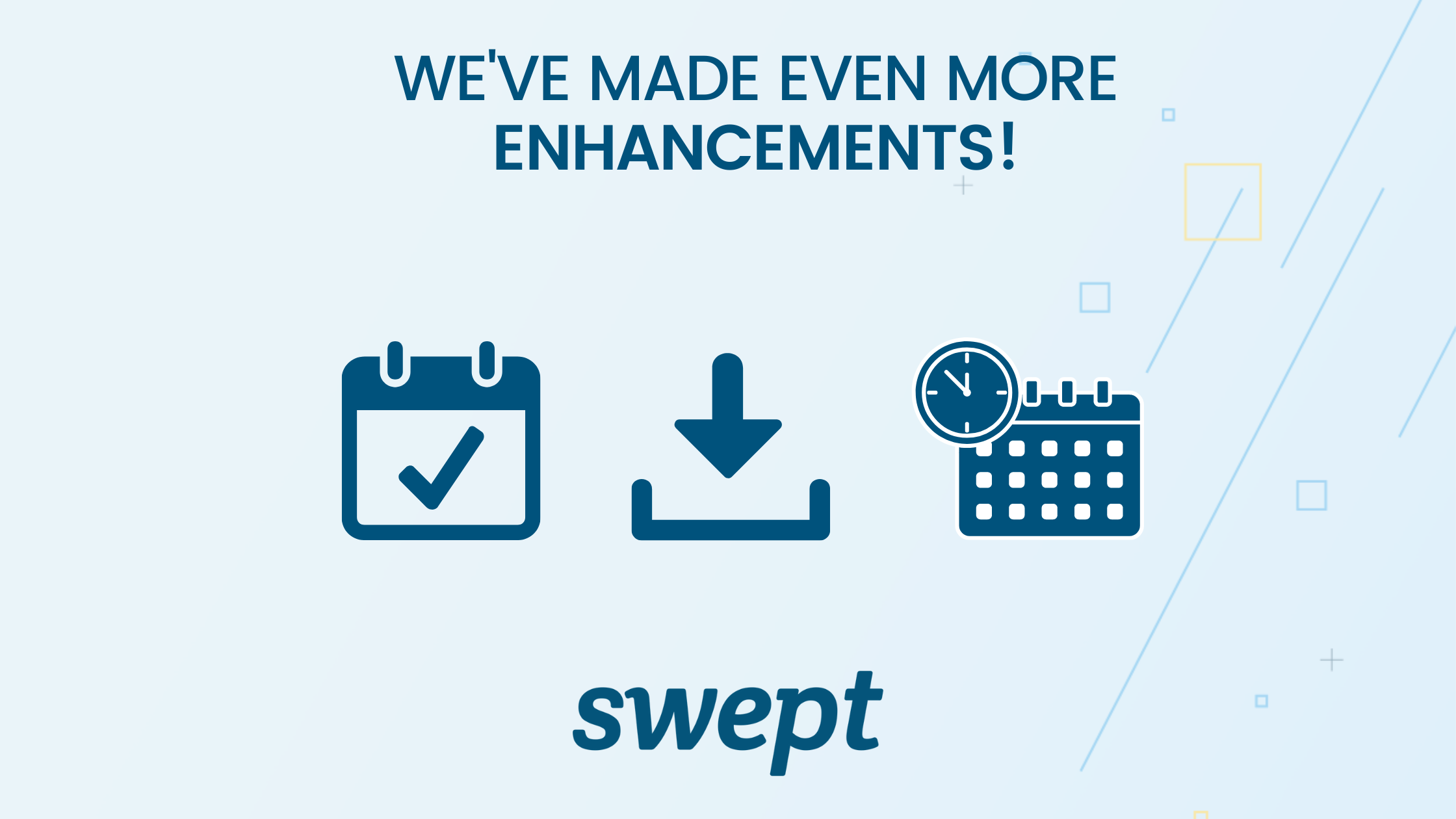 The cleaning industry has changed drastically over the past few years as we continue to see technology offering a convenient way for business owners to stay organized and in control of their operations. At Swept we understand that for commercial cleaning companies to grow, you need foundational software in place - and not one that sits stagnant, but one that evolves with the times and is focused on continuous improvement.
We're always looking to improve our product based on feedback from our customers. Here are the enhancements we are thrilled to deliver today!
The checklist report page now shows the relevant linked time entry
To give you an extra level of detail, on your Checklist Results Report you will now be able to see the relevant Linked Time Entry card.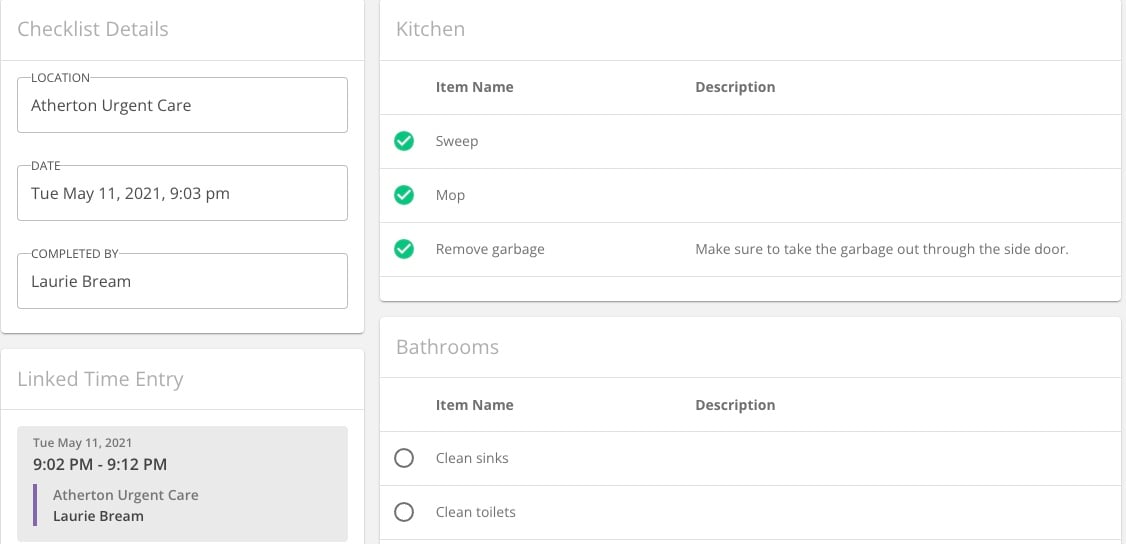 Improved "Today tab"
You can now see shifts that started on one day and spilled into the next.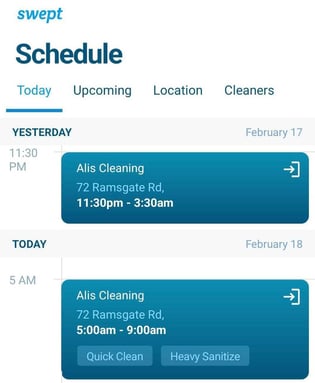 Managers and Supervisors can now view the next 3 upcoming shifts
For clarity, when you go onto each location, you can now see the next 3 upcoming shifts. To learn more, have a peek at our Support Center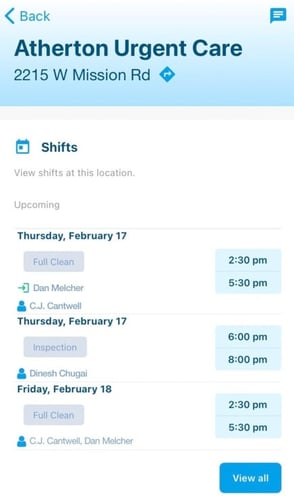 Ability to download images on Android using the "Save option"
When you click on a photograph in Swept on the Mobile app, it will pop up full size. You then have the option to download the photo by clicking the arrow icon in the top right-hand corner.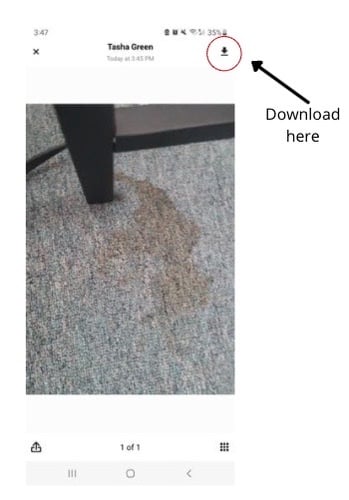 To see and make the most of these enhancements, you will need to ensure both the Desktop and Mobile version of Swept is up to date.
Please do a hard refresh of your Desktop

For Windows: Press Ctrl+F5

For Mac: Press Shift+Command+R.

Please ensure your team is working off the most up-to-date mobile Swept app in the Google Play Store or Apple App store.
If you have any questions, please check out our Support Center. Alternatively, feel free to reach out to your Customer Success Manager who will be happy to help!