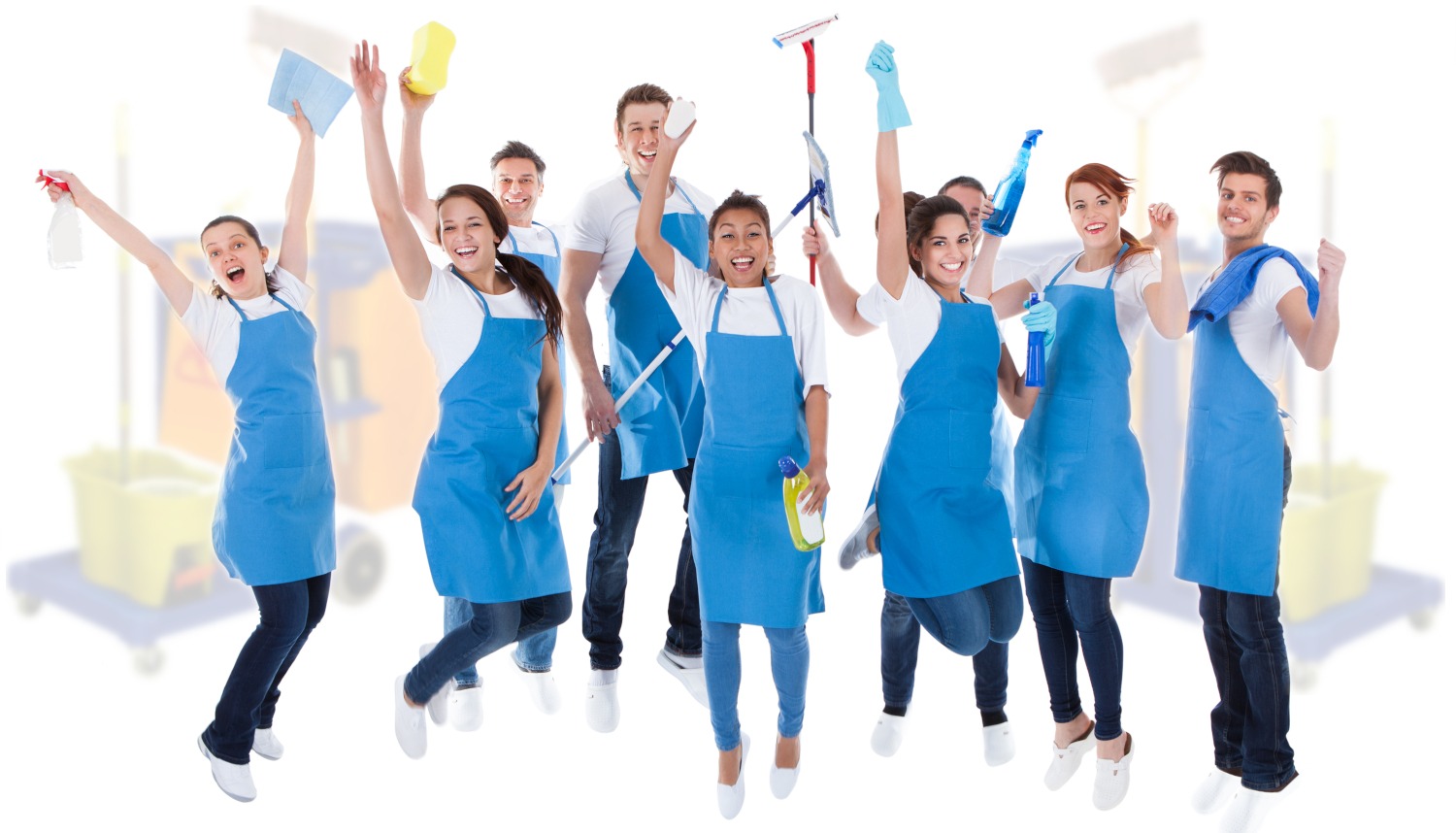 Swept 4.11 Release is Now Live
It seems like just yesterday we were telling you about the improvements we made to inspection reporting (if you missed it, catch up on our 4.10 Release here).
Trust and transparency continue to be a leading themes, with ongoing pressure on Janitorial Operators to ensure strong communication between field teams and customers as cleaning standards and protocols change. Today's 4.11 Release is focused on rounding out our recently released inspection updates, bidding a fine farewell to Cleanings Reports, and big HELLO to Time Entry Reports.
Keep tabs on the overall quality of your inspections
The new Inspection Ratings metric on the Company Dashboard shows the percentage of inspection points that received each rating—giving you an at-a-glance view of field performance. With a configurable timeframe, you can easily compare ratings over time. The metric links through to the Inspections Report to show the details of each inspection, allowing you to dig into problem areas.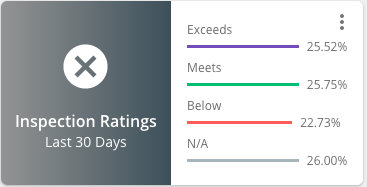 Make sure you never miss an inspection again
Earlier in the year, we introduced the configurable "Days Since Last Inspection Metric" on the Locations Dashboard. This metric provides value by allowing users to set how often they would like to inspect each location. Once these values have been set, the card will give a warning if an inspection is due soon, or let you know if one is overdue.
We have built a Last Inspection Summary by Location Report and Metric. The Last Inspection Summary report is an aggregate view that pulls the status from the Days Since Last Inspection metric on each location into one place so you can view the status of all your locations at once. Linking to the new report is the Last Inspection Summary by Location metric on the Company Dashboard showing you as soon as you log in if you have inspections coming up or missed.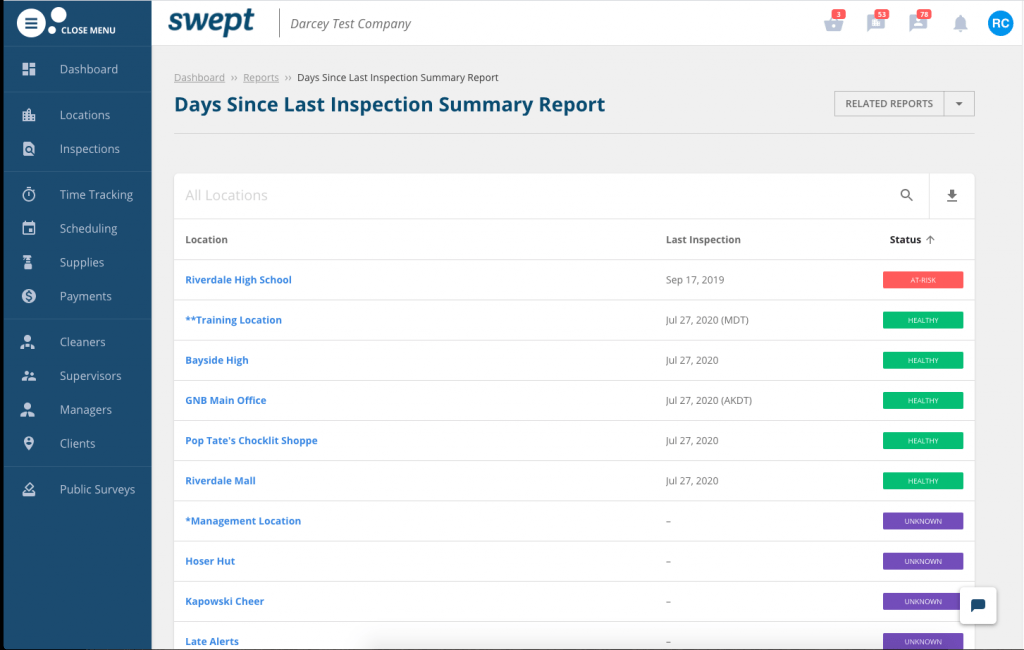 View the details you need related to cleaners clock in and out where you need them.
We continue to build more functionality into our new Time Entry Details page. Now you can view the details of each sign-in and out that were previously only visible on the Payroll Report. The sign-in/out details boxes will show if the time entry was manually created or in the user signed-in or out using the mobile app, IVR, or SMS. If your location has a geo-fence, the related information will also be shown, including the improved Off-site sign-in/out cards. The card shows a map of the actual an expected sign out locations with additional details such as address and distance between the two points.
Swept helps empower the owners and operators of commercial cleaning companies with the information they need to run a successful cleaning company. Having started as a commercial cleaning company ourselves, our hearts go well beyond the janitorial software we offer. Learn more about Swept's cleaning company software here. And to keep up on all future updates, as well as trends in the janitorial services industry, subscribe to our blog!