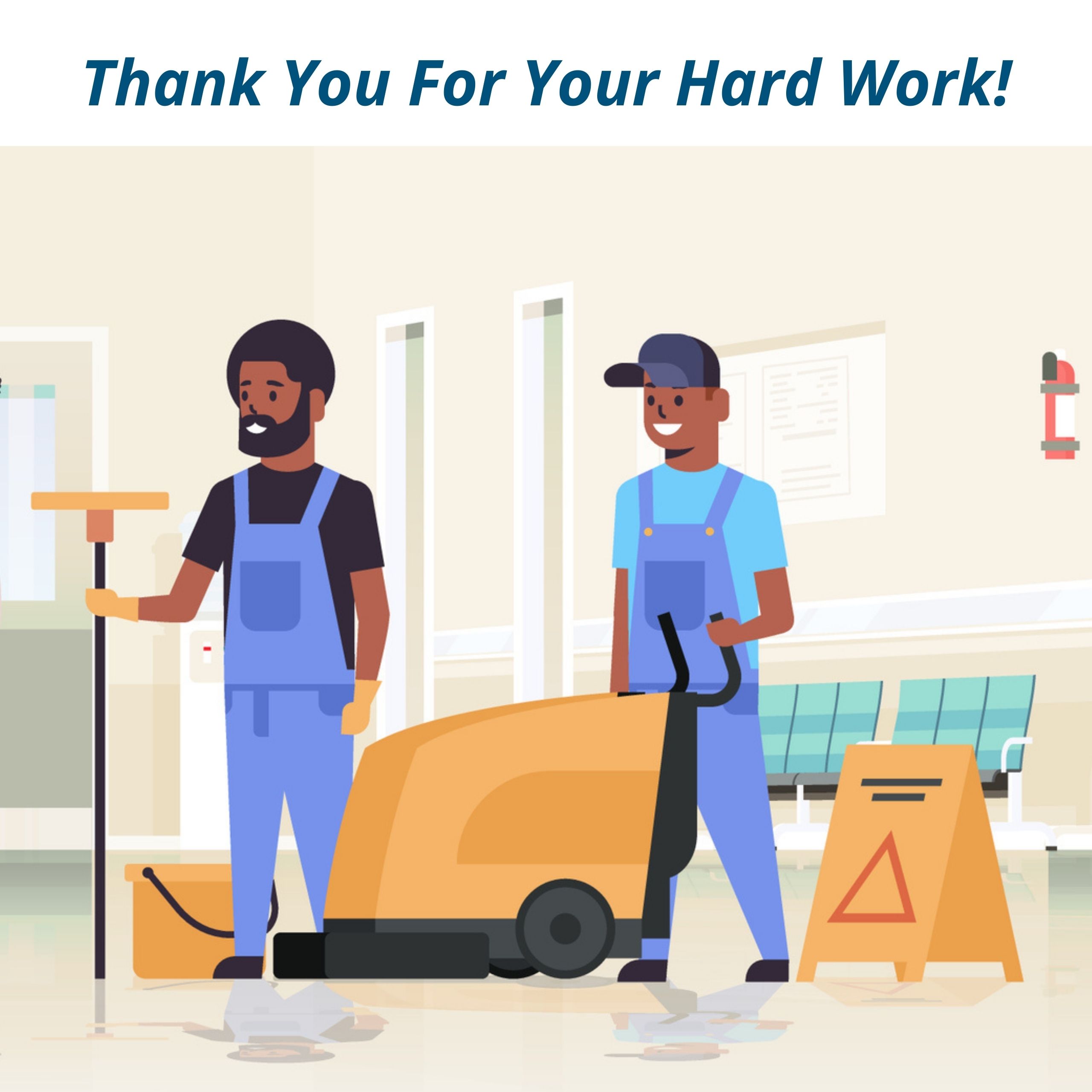 Today is one of the most important days of the year- It's Thank Your Cleaner Day!
In 2015, the local trade organization for Building Service Contractors (BSCNZ) and Kärcher conducted the first Thank Your Cleaner Day in New Zealand. Through their hard work, local partners across participating countries have used today to recognize and appreciate the hard cleaners across the world!
Cleaners have ensured we continue to have a safe and hygienic environment.
Cleaning is one of the most important industries in the world, yet how many times have we commented and appreciated a clean space? Now imagine walking into work – the surfaces aren't dusted. The carpets aren't clean. The toilets are filthy. Food has been left in the fridge. How would this affect your day? Would you still be as motivated? Would you get the same amount of high-quality work done? Probably not.
It's time to turn it around
A top priority of any business should be the hygiene and cleanliness of their space, and with that – the humans behind the scenes. Cleaners have continued to work on the front line through the pandemic – days, nights, weekends, holidays – all to ensure clean and safe spaces can continue to be offered.
Say Thank you!
Not just today – but every day. Thank you is the simplest form of expressing gratitude – it's free, and only takes two seconds of your time. While we love a dedicated day where people can thank their cleaner by leaving them a note or giving them a little gift, it's important to remember that a simple "thank you" through the week can also go a long way!
From all of us at Swept, thank you to the hard-working cleaners – we appreciate you.