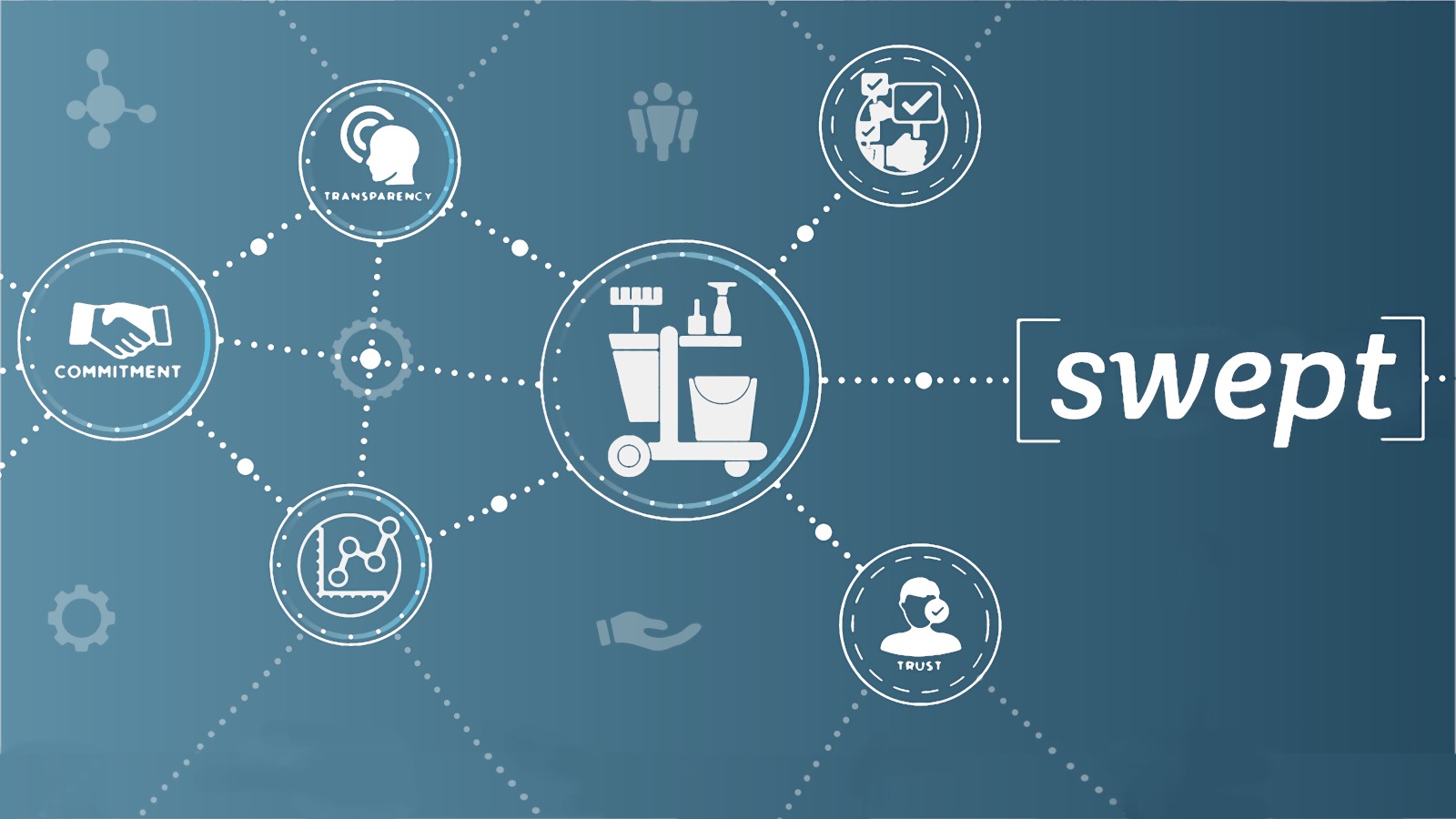 With public safety at the forefront of everyone's mind, trust, transparency, and communication have never been more important.
The janitorial industry has gone through a lot of changes in these last few months, and the position of commercial cleaning companies in the public eye has never been more important to a society that is more concerned than ever with clean and safe environments.
Trust isn't something that comes naturally to people, but with the right kind of mind-set, and open communication from first point of contact all the way through the bidding and proposal process, your company can establish strong relationships with your clients that'll earn you the reputation needed to survive in this brave new world.
Let's go through several ways you can improve your ever so important first impression during the bidding phase.
Before we dive into it, we are happy to announce that Swept has gone to great lengths to craft a free, and highly requested tool to give you an advantage when bidding. Don't waste time getting to the brass tax when communicating with your potential clients with Swepts all new Bidding Calculator.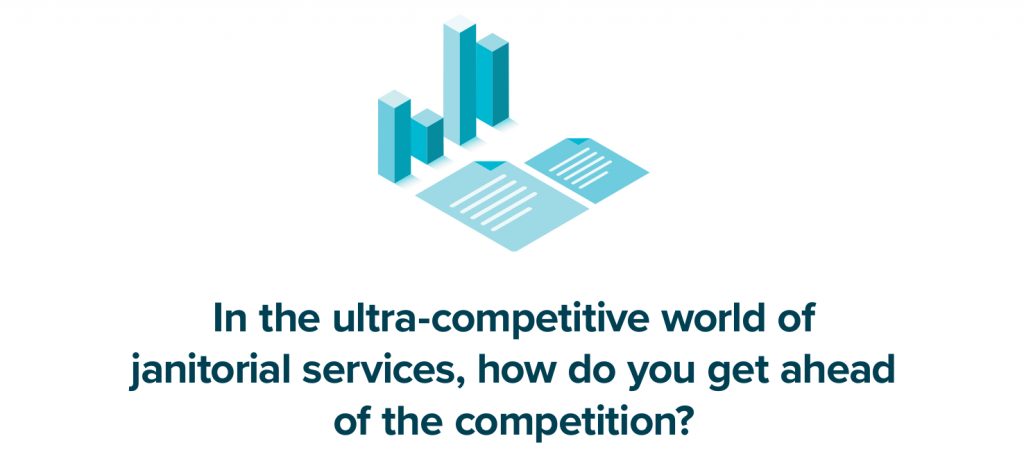 Stand Out From the Crowd
Did you know that 48% of cleaning company owners say they have no clear way to differentiate themselves from their competitors?
We've found that simply saying you've been around a long time, or claiming you have the best services, just doesn't cut it when it comes to showing potential clients how your janitorial company stands out. Why? Because that's exactly what the other guys are saying. What you really need it the kind of tools that make a strong impression, and really show how organized and professional your cleaning company is. Optics play a big part in building trust. When a potential client can SEE how you stand apart, they start trusting in you a lot more than the other companies out there.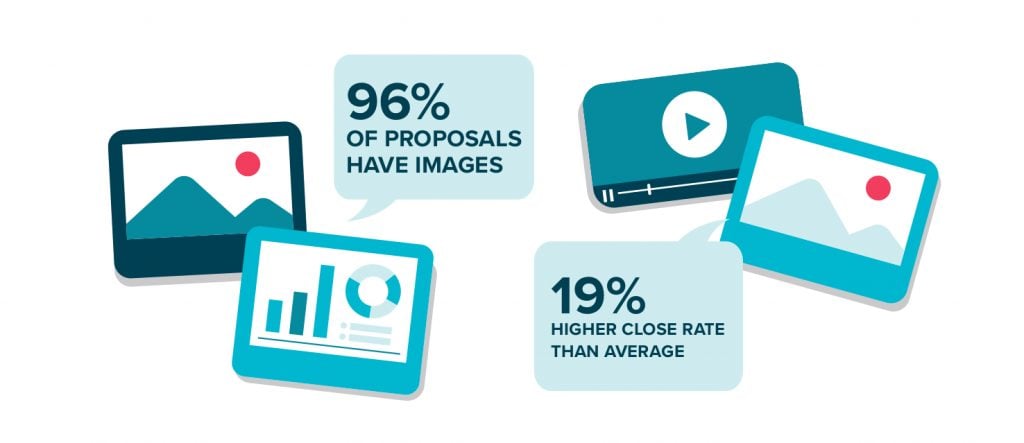 Swept teamed up with the fine folks at Proposify to make an awesome report on janitorial proposals, and how to make the best first impression possible. You'll find some of the interesting tid-bits from our report in this very blog, but if you want the real mean and potatoes, you'll need to read the whole report!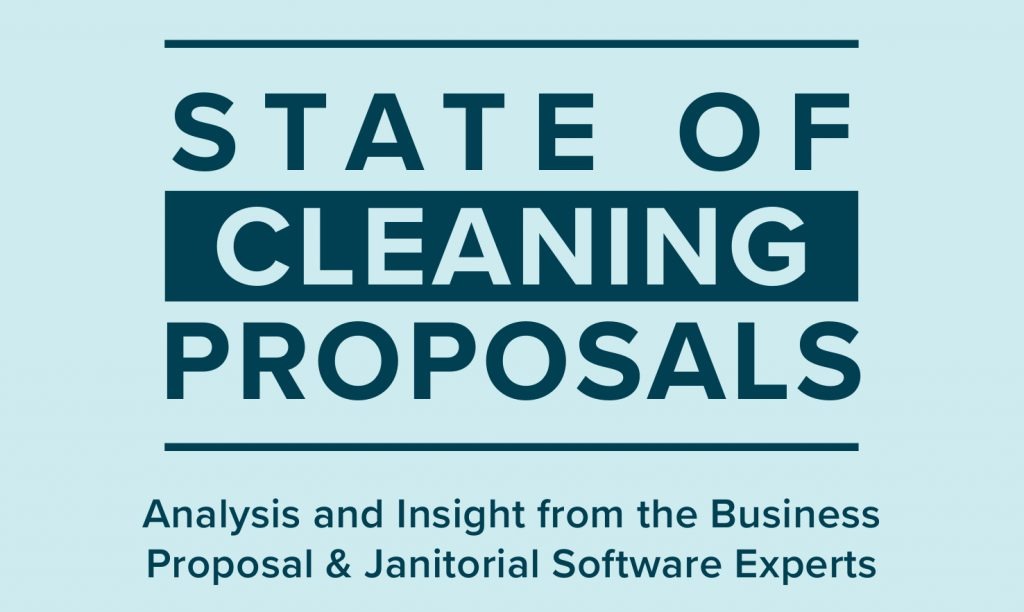 Even more exciting? We did a whole webinar on bidding, proposals, and building trust.
Here's a thought: What if the key to growing your cleaning company was right under your nose? Proposals and bidding best practices have always been a sticky point for the cleaning and janitorial services industry. But in an extremely tight bidding race, your proposal process can be the key to standing out where it matters most. For such an important document, one that has the power to decide whether you land your next contract or lose it to a competitor, the contents of a winning business proposal have always been marked by guesswork and speculation.
How much info is too much info?
Trust is important, and transparency is key to building that trust, but how much transparency is too much? Deciding what to include in a proposal is a tricky business. A winning document needs to strike a balance between being concise and being detailed:
There needs to be enough information so a client has what they need to make an informed decision
But, too much detail can be overwhelming and lead to the reader getting bogged down in unnecessary information
The average cleaning proposal contains 10 pages spread over 8 sections. A great proposal is a summary of the most important information. The key to creating winning proposal content is keeping it concise, convincing, and organized into sections for easy reading. It's not about being detailed, it's about being persuasive.
Visual stimulus
When potential clients can see what you are offering, they are far more likely to understand, and retain the information you are giving them. According to our joint report with Proposify; 96% of cleaning services proposals sent through Proposify have images. And while less common, proposals with videos close at a rate 19% higher than the overall average. Why? Because proposals with visual content stand out.
Proposals that stand out close deals
Educate clients on the benefits and technical elements of your process
Engage viewers in ways that text alone can't • Reinforces your brand message and attention to detail
Read the Room: Client Urgency, and State of Mind
The time of year can have an effect on the close rate of your janitorial bids. Did you know what a lot of commercial cleaning companies refer to March/April as Bidding Season? It makes sense if you think about it, the average fiscal year restarts around April 1st, and contract work tends to be re-negotiated at the beginning of every year. Making this a prime time to get your bids out the door and score those contracts.
And according to our joining report: The data does indeed reflect a clear bidding season with April standing out with the highest number of proposals sent to potential clients. Turns out spring cleaning really is a thing; that's when the majority of walkthroughs and bids happen. Side note: There are a lot of factors that play into this. Primary among them is simple: it's the end of the fiscal year for many companies. New budgets equal renewed contracts, or new service providers entirely. What's important to know is bidding season is the most competitive time of the year.
A little reassurance goes a long way
Finally, a potential client wants to know that you can handle the job they are giving you with ease, and speed. Did you know, Swept users enjoy 91% higher client retention than cleaning company owners without a software solution? This is because everything from Client messaging, scheduling, problem reports, and so much more can all be handled from within out dashboard and app. This means that compared to janitorial companies that still use pen and paper solutions, every task performed through Swept is getting done leagues faster, and well documented. Who wouldn't want the comfort of knowing the cleaning company charged with cleaning, disinfecting, and sanitizing their space is so organized and on-top of everything?
Swept helps empower the owners and operators of commercial cleaning companies with the information they need to run a successful cleaning company. Having started as a commercial cleaning company ourselves, our hearts go well beyond the janitorial software we offer. Want more info and tips on the janitorial bidding process? We've got you covered HERE, and HERE! Learn more about Swept's cleaning company software HERE. And to keep up on all future updates, as well as trends in the janitorial services industry, subscribe to our blog!