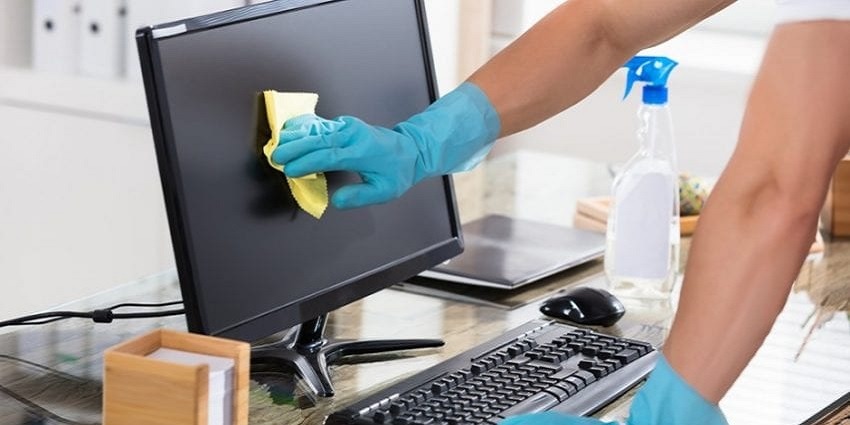 As the world becomes increasingly digitized, it's crucial for businesses to follow suit. Companies ranging from startups to Fortune 500 behemoths know to embrace new technology to increase efficiency and keep up with their peers.
Perhaps one of the most obvious choices is social media. Brands like Denny's and Slim Jim have unusual social media presences, to say the least. Both companies embrace the strange and offbeat culture of internet memes and transform them into something hilarious, refreshing, and entertaining.
But many modern janitorial companies have yet to embrace new technology. Using janitorial cleaning software, for example, has countless benefits: time savings, supply tracking, communication, reporting, etc.
So, why aren't more companies using janitorial cleaning software? Let's look into possible reasons.
It Costs Too Much Money
Many businesses fear that they don't have enough money to justify the costs. Anyone who's ever been part of a small business knows that there are countless salespeople trying to get you to buy a product or service that you don't need and can't afford. Plus, nearly everything is subscription-based, which just adds another monthly expense to track.
Janitorial cleaning software can, in both the short and long run, save and make the company money.
For example, scheduling software can help reduce overhead. This kind of software puts schedules directly in the hands of workers, meaning they don't have to check their email or refer to any physical calendar. They can also get immediate access to important documents, performance measurements, or inventory lists.
Usually, this software comes bundled with other programs, so you don't have to subscribe to a dozen different companies. Instead, you pay for a single program, thus eliminating the need for extraneous subscriptions.
Using janitorial cleaning software can help make you money in other ways too. For example, our research shows that 73% of cleaning companies say that they need to lower their bids to get hired by clients. They end up shortchanging themselves just to ensure that they still get work.
Swept's mobile app helps janitorial companies prove that they're worth every penny they charge. The app allows cleaners to do a virtual walkthrough and show how they're better managed than their competitors. When Swept CEO Michael Brown was running his janitorial company, he used similar software to demonstrate how he'd clean the area better than any previous janitor. His customers were blown away by his sheer dedication and thoroughness.
It Takes Too Much Time to Learn
Many business owners don't want to take the time to learn a new app or technology. After all, many systems like Salesforce or Quickbooks require training. This learning curve often leads to mistakes, errors, and slowdowns.
While there is a learning curve with every new technology, business owners shouldn't be scared. Smartphones, laptops, and GPS were all once new and untested technology but have since become ubiquitous. The few minutes that it takes for someone to learn about GPS is nothing compared to the hours that one would normally spend looking at and reading maps.
Janitorial software is no different, especially since much of it, such as Swept's own app, is easy to pick up and learn.
Also, using janitorial cleaning software helps companies save time in the future by streamlining reporting, tracking supplies, collecting payments, scheduling, and more. New business owners often spend too much time running around trying to put out little fires. Swept's convenient app puts everything in one place, making it efficient and affordable for business owners of all kinds. Making extra time is essential if you want your company to grow at a scalable level.
The Company Isn't Ready to Embrace a New Change Yet
Some companies might say, "This sounds interesting, but my business is still too young. Maybe when I get a few new contracts, we can look at it later." They're always waiting for the perfect time, whenever that may be. They claim wanting to meet vague goals, like needing more workers, income, contracts, or offices, before they're ready to embrace change.
But the time is now. Using janitorial cleaning software can help you scale your business, as it helps win contracts, find new clients, improve output, and maximize performance.
Those who innovate will always get ahead.
There Are Too Many Other Things to Worry About
Small and medium businesses often find themselves drowning in an overload of responsibilities. They've got to book the next client, train new hires, and finish their expense reports. Who has time to learn about new software?
Using janitorial cleaning software is like hiring an assistant who knows the best way to work. The time it takes to get set up is negligible compared to how much it will help you. It's like ditching road maps for GPS. Swept's software makes everything a cinch so you'll have more time to focus on other things.
While technology won't necessarily reduce your number of problems, it will certainly make things run smoother. You won't have to worry about manually entering timecards and printing out instruction manuals or agonize over lowered bids. Swept's software will help make more time, which eventually translates into more money.
Swept helps janitorial company operators achieve scalable business growth, improve their work/life balance, and spend less time managing cleaners and more time focusing on important business goals.
To learn how we can help you, schedule a free demo with our team today!