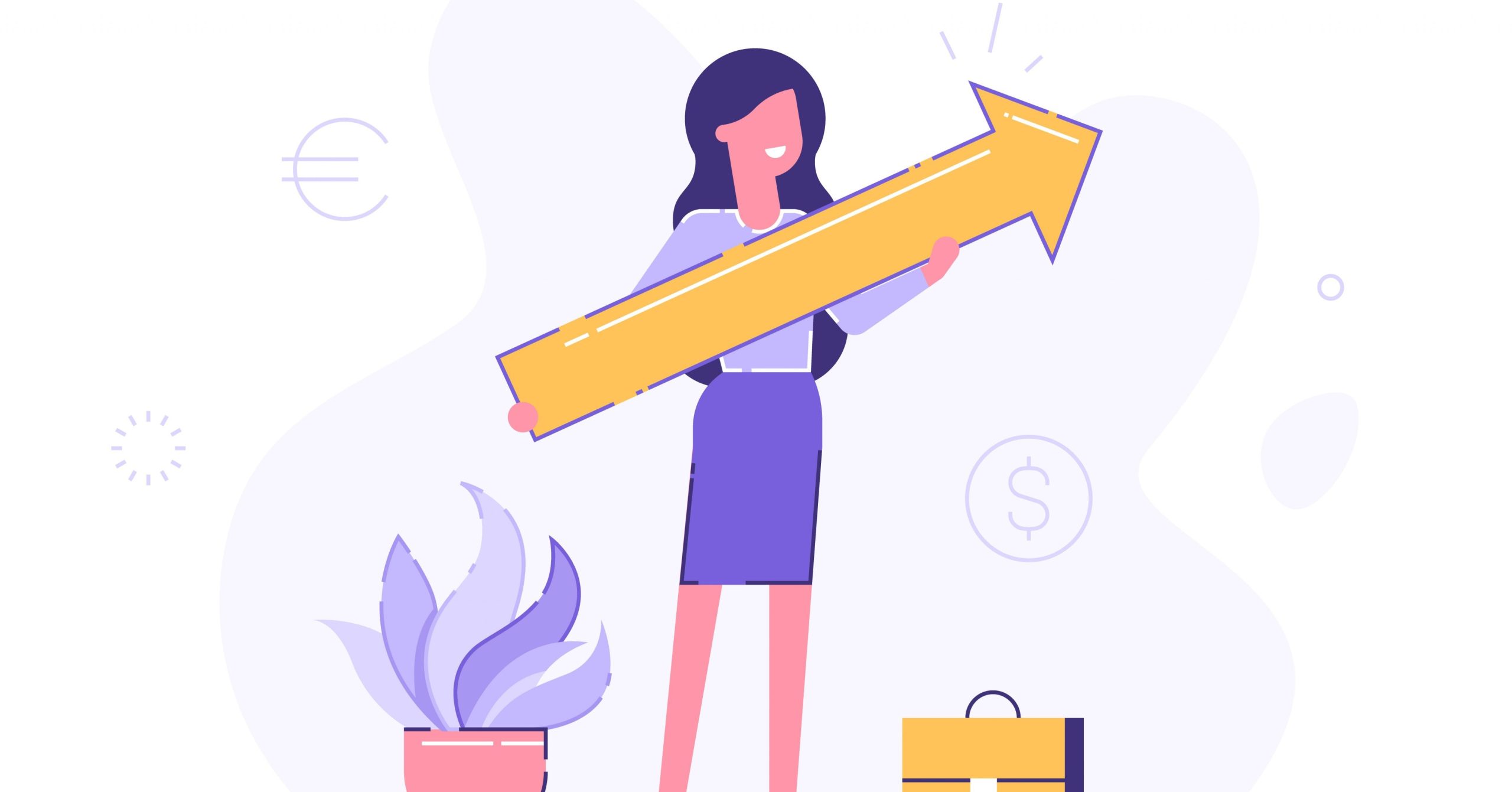 In the wake of COVID-19, the commercial cleaning industry faces a time of unparalleled opportunity. Cleaning services find themselves in an unexpected spotlight as the world slowly reopens.
As JANCOA Janitorial Services CEO Mary Miller puts it, "When would you have ever thought that the janitors were in charge of the health of the people?"
In spite of this newfound responsibility, retaining staff and clients while also finding ways to grow continues to be a significant challenge for many cleaning company owners.
In a webinar discussion with Swept's Founder/ CEO Micheal Brown, Mary touches on several strategies and approaches, including:
Getting out of the revolving door mindset. Too many cleaning company owners focus on chasing the next contract or religiously driving down costs. This creates a "revolving door" of staff and clients.
Creating a system of predictability. Combining the ideas of "customers and team members crave stability" and "80% of what we do is predictable," Mary gives examples of how to focus time and effort on the things that matter.
Do not undervalue your relationships. Creating good relationships with clients, staff and vendors requires strong communication, honesty and hard work. The payoff is usually not immediate, but always worth it long term.
You can watch the full webinar here or read on as we explore these approaches in more detail.
Defeating the revolving door mindset
"At JANCOA," says Mary, "One of the biggest lessons that I've learned is to stop being a revolving door."
The revolving door is a situation where a lot of effort is spent on signing up new clients, mostly because you need to keep up with the amount that you're losing. It is a trap that can turn into inflated sales teams, aggressive telemarketing efforts, and a constant source of stress.
The same idea often happens with the staff—cleaners get hired as quickly as they're quitting, creating another revolving door.
"We've created a program where we bring customers in and we really work hard to maintain them. And then we'll bring in more. We don't lose contracts very often," explains Mary, who noted that this approach helped keep her business stable even though the worst of the pandemic.
This program involves several shifts in mindset, including:
Do not aim to be the cheapest. Aim to be the best. This often involves turning some potential customers away, and it involves going above and beyond to make sure that current customers and staff are very happy.
New customers will come through word of mouth versus cold calling. JANCOA has a staff of over 500 in Cincinnati. 100% of new business comes from referrals (and 90% of hirings come from referrals from current employees).
Be intentional with who you want to do business with. The criteria cannot just be: "They are willing to pay us." There are many other factors, such as a potential for a lasting relationship, shared values, how they might treat your staff, etc.
Effort and investment are focussed internally, instead of externally chasing new business. Mary's team places emphasis on training both cleaning staff and area managers. Most people don't quit companies, they quit bosses—so investing in creating good team leaders and supervisors indirectly reduces costs by limiting turnover. JANCOA's turnover is 300% less than the industry average.
When you start to leave the revolving door mindset behind, what should take its place? In many ways, the opposite of a revolving door scenario is the 'system of predictability" scenario.
Create a system of predictability
"When you start improving your turnover, and when [customers] start to see the same people, that creates a system of predictability which helps stabilize your business and lets you focus on what's important," says Mary.
Predictability—or stability—is critical for most businesses. In some sectors like tech or new ventures, some chaos is standard. For commercial cleaning businesses, stability is your friend.
Customers and clients feel better when they feel they can trust and get to know the staff taking care of their space. This can't happen if the staff is always changing.
Staff feel better and are way less likely to quit if they're confident that there will be a stable amount of shifts for them, and that the rules, tasks and expectations aren't going to change week after week.
Here's an example of failing to stick to the system:
"Years ago we had a customer service manager that went around and checked with customers to see how things were going, " says Mary. "And I swear—every week—he would bring back a list of 38 things that were wrong in the building! And so our team was cleaning to fix the problems and so they weren't following the system, so that created more problems!"
Chasing 38 different problems a week is a highly unpredictable way of doing things.
Mary explained that once they "stopped this insanity" and focussed on the top three cleaning needs, the chaos subsided, the 35 other things eventually got taken care of, and everyone was happier and more productive.
By the way, those top three problems were:
Executive areas
Commons areas
Restrooms
Predictably focus on doing an amazing job on those areas, and you've actually covered the majority of pressing issues. The customer is much less likely to view the other 35 things as pressing issues, and your (happier) staff will take care of them in due time.
Do not undervalue your relationships
When things are stable, and the revolving door has been decommissioned, it becomes much easier to work on creating genuine relationships with people. And this is where the true, long term payoff comes from.
100% of JANCOA's new business comes from referrals. They do not run advertisements or invest in a sales team. Much of those saved costs can be used to further improve relationships, training, and wellbeing for their customers and staff, which increases happiness, which increases referrals, and so on.
This is a true growth engine. This is how Mary's company made it through COVID-19 without shedding tons of clients or staff.
Three key groups to build relationships are:
Your clients. Focus on making them never want to leave you. They will become your greatest form of marketing.
Your team and staff. Happier people do better work. Lower turnover means more stability, which means happier customers.
Your suppliers and vendors. Don't just go for the cheapest. Find partners that are experts in their fields, excited about helping you grow, and are able to support you through good times and bad.
Relationships don't form overnight. It takes time, effort, and a strong system of predictability and communication.
Communication is central to cleaning company growth
In the webinar, Mary and Michael continuously come back to the topic of communication.
Unsurprisingly, solid communication practices are the heart of the three topics discussed above.
Communication also comes in many forms. Mary and Michael touch on several, such as:
Internal company newsletters- "The best form of communication we found is newsletters," explains Mary. "Every month [our newsletters] acknowledge team members for some success or something that they've achieved." The newsletters also provide information, such as updates as to when the local transit system makes a change that might impact how JANCOA's staff might get to their sites.
Personal coaching- Communication isn't always external, going from you to someone else or vice versa. Self-communication is also critical, and Michael talks about how employing a personal business coach has helped him navigate his career running a commercial cleaning business: "One of the things I've worked on with my coach is three simple questions: what's happened, what's missing and what's next. I think sometimes the problems start adding up and people get so reactive they don't look at it from a strategic standpoint."
Training- Skills training is a critical form of communication that sets standards and can create a strong culture. It is important not to treat training as one-and-done, or an annoying box on a checklist. Both Mary and Michael agree that training should be an ongoing and fulfilling aspect of the job for cleaners, staff, and management alike. It's part of what makes the job more than just a paycheck for many.
Swept is super passionate about improving communication within commercial cleaning companies, so much so that it's one of the app's core features. We also write a lot about the topic. We recommend the following articles for those looking to dive deeper into the topic:
Final thoughts
We hope this writeup has given you some additional perspective on how the pandemic impacted the cleaning industry, and how you might approach the re-opening. We recently published a piece specifically about hiring cleaners during the COVID-19 reopening that you may also find useful.
Good luck out there!