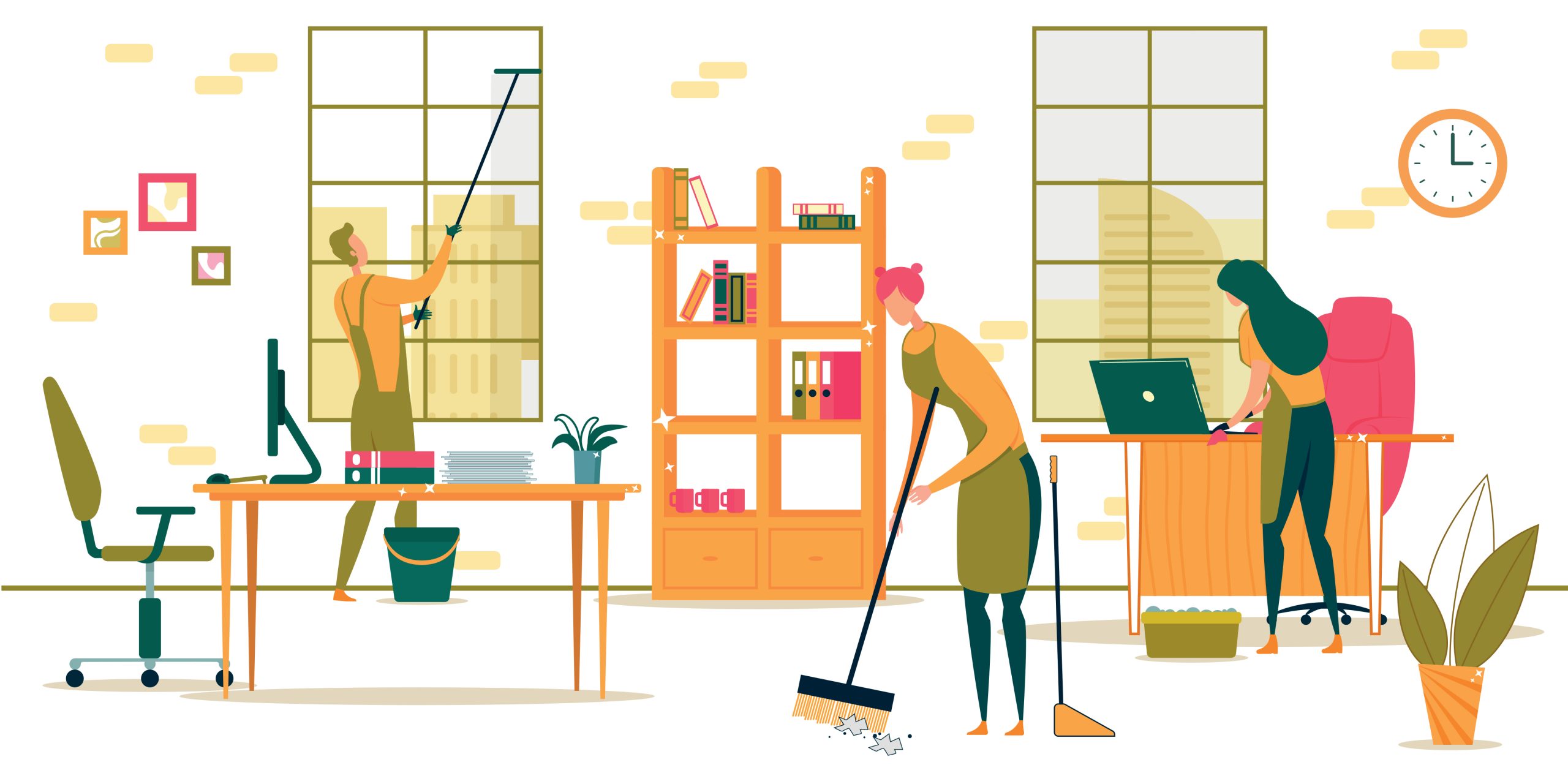 A 'niche' is an area of specialization, such as "we only clean daycares." Finding a niche for your commercial cleaning business can be a powerful way to boost sales and grow your company.
In the four-minute video below, Swept Founder and CEO Michael Brown explains how he found his niche, along with the five steps he recommends for winning more contracts for your niche.
You can also read about niches and the five steps further down (past the video).
Advantages of having a 'niche' for your cleaning business
Having a niche does several important things for your business:
It gets you to focus
It allows you to stand out amid the competition
It can make operations much easier
Focus
If your business accepts any and all kinds of cleaning contracts, you're forced to deal with a wide variety of issues specific to each industry you end up in. Restaurants need seven-days-a-week cleaning, and you must hire nighttime staff. A high-end office space may want specialized service. A mall might have special solvent requirements… the possibilities are endless.
If you're in only a few niches, then this juggling act gets a lot simpler.
Stand out from competition
Let's say your niche is high-end office space. When these kinds of clients put a bid out for contracts, you will immediately have an edge over the cleaning businesses that "do it all." You'll have a better knowledge of high-end office needs, you'll already have a staff that's trained, and you'll (hopefully) have some testimonials from similar clients.
Making your prospective client aware of your expertise in a particular space will make them more likely to trust you and award you the contract.
Think of it this way: if your pipes were leaky at home, would you rather hire someone who's "handy" and good at general house repair, or would you rather hire a plumber?
Easier operations
This is related to focus. When you have fewer things to worry about, you can spend more time managing and improving existing operations. You don't have to worry about training staff about restaurant cleaning if all of your clients are high-end office buildings. You can simplify your relationships with vendors, and you can spend more time focusing on specific bids versus juggling anything that comes your way.
Side note on operations: whether you're taking the niche approach or not, using software to manage commercial cleaning operations almost always makes things easier and more profitable.
Choosing your niche
Should you choose a niche first, or grow into a niche as you go?
Michael is firm on this question—grow into one, and do not choose from the beginning! The reason is simple: when you're starting out, you may not know what kinds of contracts you like, or that you're good at managing.
Be a generalist at first, and get experience with a handful of contracts. From there, you'll start to learn what works best for you and what doesn't.
5 steps to win more contracts for your commercial cleaning business
Step 1: Get Google Reviews
These are free, they're trusted, and they will help you build visibility in your niche. Ask your current customers to write Google reviews (and while you're at it, you can also ask for a referral).
Step 2: Search for prospects on Google or LinkedIn
Make a spreadsheet of all the businesses in your service area that fit your niche. Be sure to get the name of the owner or a decision-making manager. From there, you can search for the decision-makers on LinkedIn and see if you have any connections that might be willing to give you an introduction.
Step 3: Create a call script and email template
Use your niche experience to write a script or email template that mentions specific details about the niche. You want to communicate that you truly do understand the particular details of the niche. These scripts will help with both cold calls and warm conversations.
Michael gives an example in the video above: "I always brought up that my cleaners love cleaning the small toilets at daycares." Most people (or competitors) don't know that daycares have small, child-sized toilets. So when he mentioned this, his prospects knew that he really did have experience with daycares.
Step 4: Outreach and followup
You must put in the effort to get the opportunity! This is the "sales" step where you must make cold calls, ask for introductions, and do whatever you can to get a conversation going. Remember that you're an expert in your niche—go in with confidence in this fact.
Step 5: Build your brand
Once you have a niche, start putting the niche everywhere! Business cards, website, email signatures… highlight the idea that you're 'The Best ______ Cleaning Company' in the area! Or the state! Bring it up in conversation. Post on social media about it. Don't be shy: own your niche.
We hope this article and video on commercial cleaning niches was useful.
Happy Cleaning!
Subscribe to our blog to get articles, resources, e-books related to the cleaning industry delivered straight to your inbox.