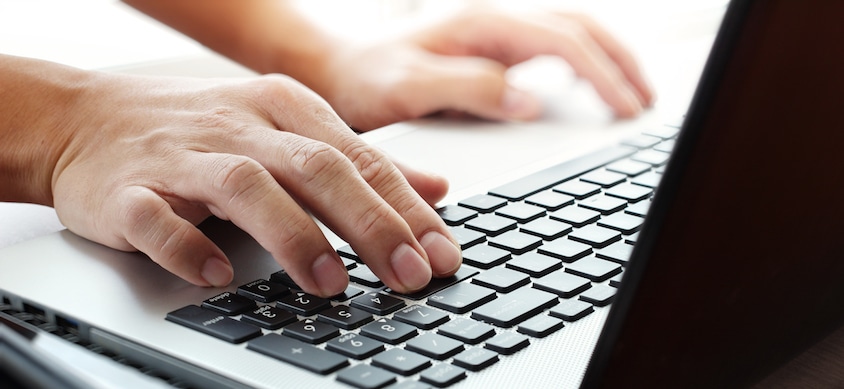 Read Time: 3 mins
As the owner / operator of a janitorial company, responding to RFPs is likely something you spend a lot of your time doing. And if you're looking to grow your business, bidding on new contracts definitely deserves to be a priority.
But when you're wearing many hats, other urgent tasks can begin to get in the way of responding to RFPs in a timely manner, or investing the time they deserve. This is a habit you'll want to avoid, because…
"Statistics show that 73% of deals are won by the first company to respond"
So how do you ensure you're responding quickly while still putting your best foot forward?
We recommend using Proposify, an innovative proposal software that allows you to create beautifully designed custom proposals with ease.
Six Reasons We Love Proposify:
1. It's beautifully designed & incredibly user-friendly
And that goes for both the app and the proposals. Not only is the software super visually pleasing, but their pre-designed templates will leave prospective clients thinking you're a design whiz too!
And from the easy-to-follow feature tour for new users, to the incredibly intuitive web navigation, you'll never feel lost or confused while using this software.
2. the Free Proposal Templates
Proposify offers a wide variety of proposal templates, completely free of charge. These templates allow you to enter information about your company, team, services, and pricing into pre-designed (and otherwise pre-written!) proposals, saving you a ton of time and money responding to RFPs.
The best part about this gallery of free, professionally written and designed templates? It includes one specifically designed for cleaning companies!
Use this template as a guide when bidding on residential, commercial, and institutional properties. It's scope includes sections like cleaning philosophy, sanitation services, getting started process, team, sample contractor agreement, and fees.
Click here to access Proposify's Cleaning Service Proposal Template.
3. The 14 Day Free Trial
Another great thing about Proposify is the ability to use their software, complete with all its amazing features, free of charge (no credit card required!) for 14 days.
If you've opened one of the templates described above, simply click the green "Use This Template" button in the bottom right-hand corner and you'll be prompted to start your free trial.
4. It Integrates With Your Accounting Software
As if the process of creating, signing, and sending isn't convenient enough, Proposify can also integrate with your accounting software in order to seamlessly import your contacts and generate invoices when a client accepts your proposal.
Currently, Proposify integrates with QuickBooks, Xero, and Freshbooks, but we have no doubt there are more third-party accounting integrations to come!
5. You Can translate the interface
English not your customer's first language? You'll still need to translate the content of your proposal, but Proposify helps you out by enabling you to translate the interface into 15 different languages. ¡Qué guay!
6. You Can Track & Measure Your Proposals
Perhaps the coolest part of Proposify (besides, the serious lack of effort it takes to use,) is the ability to track and measure your proposals from your "Pipeline" and "Metrics" dashboards (both accessible from the main left-hand menu.)
These features ensure you know the status of all your deals, the state of your proposals past and present, and how your team is contributing to the process. You can also download their handy-dandy mobile app to track on the go.
If you're not currently using a proposal software, or your current proposal software isn't quite cutting it, we highly recommend checking out Proposify. You can even compare your current software to Proposify by visiting their website, scrolling down to the bottom of the page and selecting it from the list under "Compare."
Hope you found this post helpful, happy bidding!
PS —Believe it or not we aren't affiliates of Proposify! We just truly believe this product is one that can benefit the janitorial industry, and hope you agree!