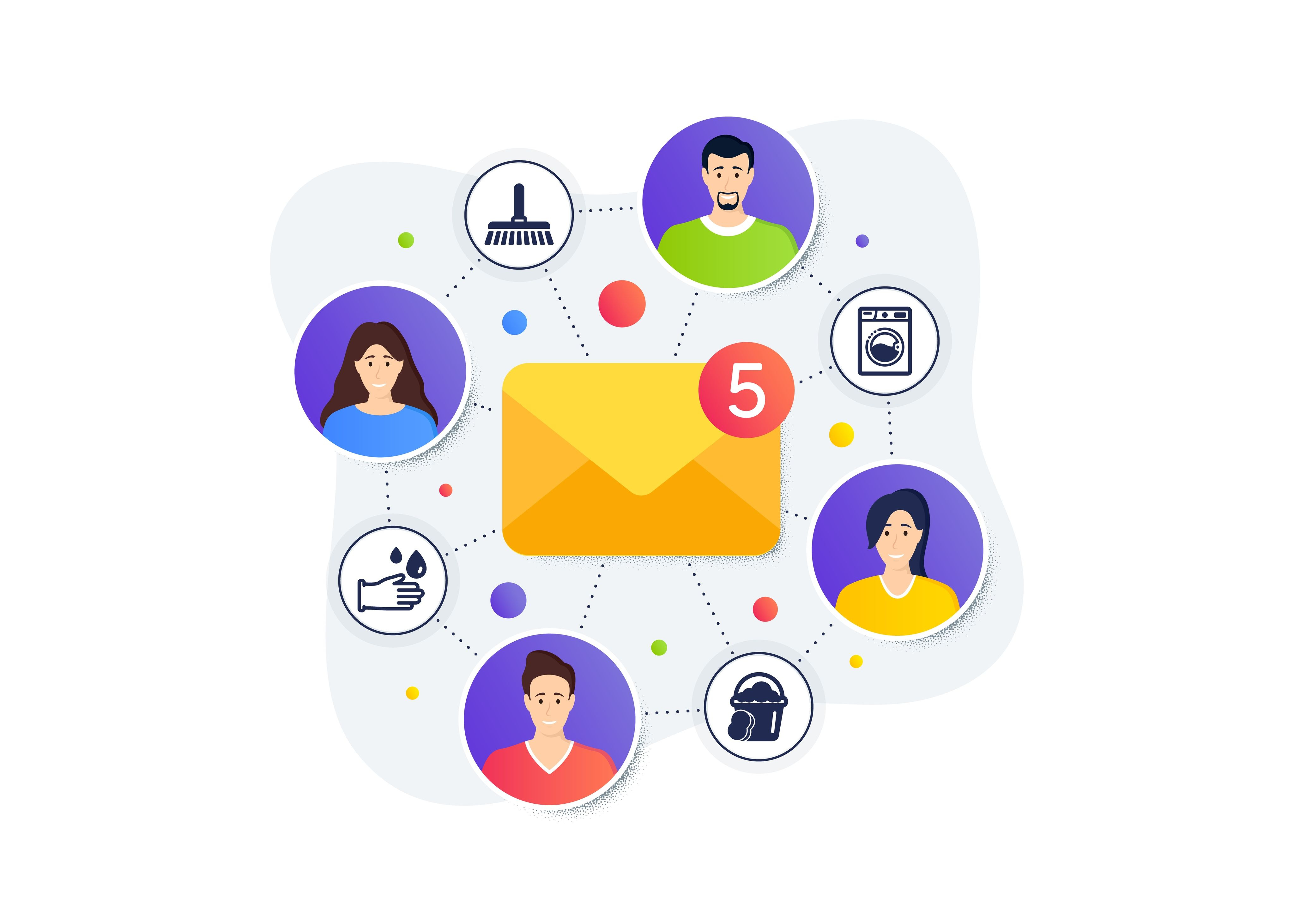 Today, we're so excited to announce that we've launched Direct Messaging and Custom Channels as part of our Enhanced Messaging feature.
Take your interactions to the next level with Enhanced Messaging
Communicating with your team shouldn't feel like a chore, so Swept makes it as simple as sending a message! Whether you want to ask your employees about their day or you need to share some news, Swepts Enhanced Messaging is the perfect tool for bridging the gap between your management team and individual staff.
Direct Messaging
With direct messaging, you can easily send messages to specific people. It's a great way to keep communication organized and streamlined, and is perfect for when you need to have a private conversation!
Create Custom Channels
With channels, you can create custom streams for each team, project or topic. This way, everyone on your team can stay focused on the work that matters most to them.
Want to discuss new training techniques with the Supervisors across all your locations? How about creating a channel for all our cleaners so you can announce company-wide updates?
Ever think about creating a channel for people to share photos of their pets or their day to help foster a more connected team? All of these, and more, are possible with Customer Channels!
Direct messaging and customer channels are only available on Swept's Advanced Package; perfect for companies that are focused on growth. It includes our new Enhanced Messaging feature, as well as other premium features like Work Orders and Enhanced Checklists.
Already a Swept customer? Simply reach out to your Customer Success Manager to upgrade your account.
Not a Swept customer but ready to see what Swept can do for you? Book a demo today.