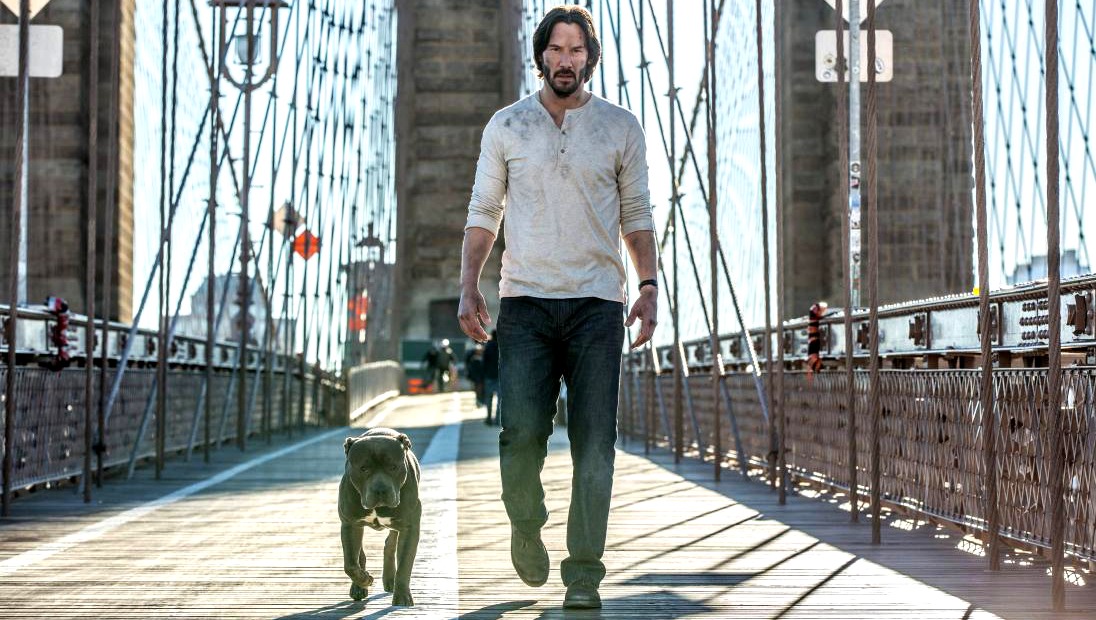 John Wick actor shows us how we can all be excellent to each other.
The janitorial industry is among the most thankless industries in North America. Ask yourself, when was the last time you thanked a janitor for doing a bang-up job? Don't blame yourself, part of a janitor's job is to be unnoticed like a stealthy ninja. We all love that our schools, shops, offices, and public spaces are clean and shiny, but seldom do we go out of our way to acknowledge those responsible for our sparkling surroundings.
When we saw this heartwarming post from a janitor, who met Keanu Reeves (and apparently, the celeb bought a store for him) …well …we just melted a little. This isn't a one-off either, on many occasions, Mr. Reeves has been known to commit extraordinary acts of kindness for complete strangers.

Randolph Gregory, a janitor living in St. Louis posted this very inspiring tale of legendary generosity, and it has been getting a lot of attention:
"I have been working as a janitor for the past 7 years, wiping the floor every day, and breaking my back to feed my family until I met Keanu Reeves 5 days ago at the restaurant where I work in St. Louis, and now I'm a shop owner thanks to him"
With John Wick 3 cleaning up the bad guys in theaters, and Keanu's kindness polishing up janitor Randolph Gregory's life (of course, we only have the words "thanks to him" so we can only speculate what exactly the Matrix star did for this fellow), we figured this falls enough into our wheelhouse that we should honor the kindness shown to a hardworking cleaner, in an industry that goes criminally underappreciated.

Here is our tip-of-the-hat to Keanu, one of the nicest dudes in Hollywood!
Keanu Reeves, much loved Canadian, actor, and philanthropist, is one of the most enigmatic celebrities working today. Perhaps because of a string of bad fortune he has suffered, perhaps because his mom raised him right (she must be a saint), or perhaps he is just naturally awesome (maybe a mix of all of those factors?), but he has a particularly empathetic outlook on the world around him.
Raised by a single mother from age of 3, Keanu literally has had a laundry list of humbling life events happen to him. Out of respect to his privacy, we won't link to his life story, but its out there for those who NEED to know this stuff. Google is your friend.
It seems he has a penchant for giving, as Reeves went on to donate 70% of his earnings from The Matrix to hospitals that treat Leukemia.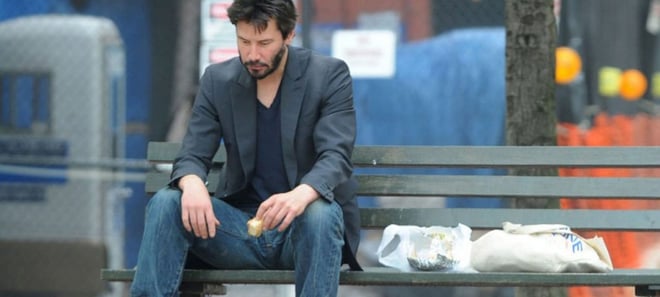 The giving didn't stop there, Keanu has reportedly given millions in earnings from his films in order to upgrade salary for set builders, and FX workers. He's also taken pay-cuts to help pay the salary of fellow actors Anthony Hopkins, and Al Pachino (who otherwise wouldn't have been cast to co-star with him), so that the production could afford both him and his legendary co-stars.
He has been sighted chillin with homeless people, giving drives to folks whose car has broken down and even giving a $20,000 bonus to a coworker who was having a hard time. Heck, he even still blushes when people compliment him, often saying he's the "internet's boyfriend".
Want more? Bored Panda came up with a robust list of 27 Awesome Things About Keanu Reeves That Will Make You Fall In Love With Him Even More.
Not enough Keanu? How about a whole Reddit dedicated to how awesome he is?
This is a portrait of a man who has dealt with some trauma, but instead of allowing it to break him, and distance him from the world, it has humbled him and cultivated his generous nature.
The fact that he is worth about $350 Million, and still catches the subway on occasion, kind of says it all doesn't it?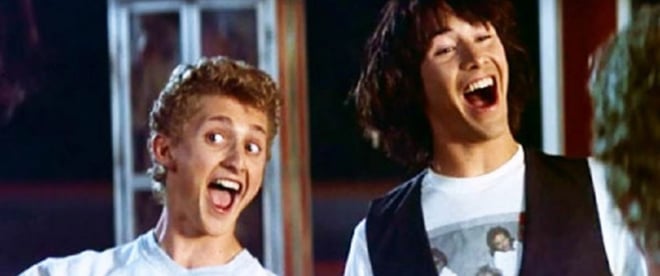 Next time you see a janitor mopping up your mess, or emptying the bins in your office, give them a thank you, or even just a smile and a "hello", can go a long way to lifting up their day. If Keanu can take the time to appreciate janitorial workers (and believe us, he's a busy guy), then you totally can too!
Remember these famous words put forward by Ted Theodore Logan (Keanu Reeves), and Bill S. Preston, Esquire (Alex Winter), in the epic film, Bill and Ted's Excellent Adventure:
"Be excellent to each other."
– Adrian Comeau, copywriter
Swept is dedicated to highlighting stories that touch everyone in the janitorial industry. Our hearts go well beyond the janitorial software we offer. Learn more about Swept's cleaning company software here. And to keep up on all the trends in the janitorial services industry, subscribe to our blog!